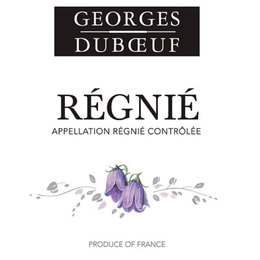 Cheers: Fair Gamay
A bottle that proves red can be refreshing
One of the great treats of summertime is a nice chilled glass of Beaujolais, the vastly underrated red charmer from France. It's produced from the Gamay grape, and runs the gamut from simple and juicy to more complex and age-worthy.
The one characteristic that ties all its styles together is sheer drinkability and refreshment.

Area state stores are full of options right now, but I recommend the fully mature Georges Duboeuf Régnié 2005. On the nose, it's all caramel, toffee, dried violets, mushrooms and, unexpectedly, dried apricots. These brown notes follow through to the palate, which is further complicated by dried cherries, cedar and smoke.

And while this '05 is at the far end of its evolution—drink now or forever hold your peace—and though the mid-palate is starting to fall apart a touch, it is a delicious, thought-provoking wine in its own right, a great example of how well good Gamay can age, and a seriously refreshing wine in the warm weather.