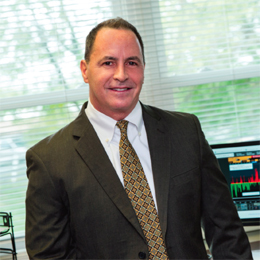 The Retirement Crisis in America
At almost every turn, a new restaurant opens that one has to try or a new model of car comes out that one has to buy. Today, it's a common occurrence for people to live in the moment and way beyond their means; spending money instead of saving it.
According to the American Retirement Association, one of five people who are near retirement have no money saved. These numbers are no surprise to Joseph P. Sarappo of Retirement Planning Specialists–an independent registered investment advisory firm in Willow Grove—who says planning for retirement is not a priority for most and because of that, "more people are getting to retirement age with less and less money, and some with no money at all."
The majority of people have no plan for retirement. "They don't plan to fail, they fail to plan," Sarappo says. "A lot of people who reach the age of 65 will in no way be able to retire. Many have zero to negative net worth and they've been working for 30 to 40 years. They drive nice cars, live in expensive homes and go on extravagant vacations, but what do they have saved for the future? Because retirement is so far away, people can't think that far out."
Today's economy is vastly different than it used to be. "If you go back to over 100 years ago, the United States was an agricultural- based economy; we grew things," he says. "Then with the Industrial Revolution, we became a manufacturing-based economy where we made things. The economy thrived when we grew and made, but in the last few decades we've become a servicebased economy which hinges on consumption. So, the economy can only thrive if we spend. Two thirds of the gross domestic product (GDP) is based on consumer spending. If a large percentage of young people did what we're supposed to do and put money away, the economy would crash. It's completely and totally dependent on the majority of people in this country overspending and under saving. It's a double-edged sword."
There are numerous financial planners/advisors and so-called "financial gurus" out there advertising products to help you guarantee your retirement, but Sarappo says there are no shortcuts. He and his colleagues at Retirement Planning Specialists view the advisor/client relationship as a long-term partnership and focus on each individual client's specific needs, unlike some in the industry who have a one-sizefits- all mentality and place their focus on selling products and generating commissions.
Sarappo says it's never too early to start planning for retirement. He and the other advisors at his firm develop personal relationships with each of their clients, and thoroughly understand their life goals and investment objectives before developing a retirement strategy. The hands-on guidance given to clients lays the foundation for an achievable retirement plan. Sarappo admits the planning method he developed years ago "isn't rocket science, but a common-sense approach to investing" that can be tangibly measured on a monthly basis to mark the progress toward each goal in the retirement plan.
"If a client can monitor their portfolio and in a simplistic fashion see a consistently positive progression, the chances of them seeing it through are extremely high," he says. "The whole idea of planning for retirement when it's 25 to 30 years away is an abstract concept that can be overwhelming. But if you can break it down into bite-size pieces that people can gauge monthly, it suddenly becomes a very achievable reality."
Expenses Increase
Sarappo says retirement isn't simply about saving money so you can stop working at 65. There is a lot more to consider beyond the initial value of savings after you actually retire, and that's not always easy, factoring in the rising prices of everything from groceries to healthcare costs.
"Once you retire and you're living on a fixed income, you can expect your annual expenses to increase about five percent per year. If you currently need $45,000 to cover your living expenses, it's reasonable to expect you'll need $47,250 to cover those same expenses the next year," Sarappo explains. "For people 50 years and older, the last new car they purchased cost significantly more than the first one they purchased because of inflation—prices continually go up. If the cost of an item increases by a nickel from this year to next, that means the dollar in your bank account right now will only be worth $.95 next year."
In addition to inflation, Sarappo notes the increase in average life expectancy as another important factor in the retirement equation.
"The other dilemma is that people are living longer," he says. "The number of people reaching age 90 has tripled since 1980, which means people need even more money to support themselves in retirement. Living longer with less money is a recipe for disaster and this is why a solid retirement plan is essential. No one wants to retire at 65 only to realize at 73 that they need a job because they didn't plan well enough. It's not just getting to retirement—it's about being able to stay there, securely."
Living Beneath Your Means
In Sarappo's experience, people live in one of three ways.
"It's about choosing a lifestyle," he says. "Some live above their means, which puts them in debt. Living within their means equates to treading water, but those who choose to live beneath their means are able to save, which can translate into a significant net worth in the future."
He mentions an example of a Ukrainian couple who came to the United States, speaking no English with nothing more than two suitcases and $36 between them. The husband worked in a machine shop and the wife went to school to become a nurse, while raising two children. They sought Sarappo's advice early on and with his guidance, developed a solid plan that allowed them to live comfortably, pay for their children's education and still amass a sizeable amount for retirement. Now, 30 years later, without the benefit of a pension, they are preparing to retire with close to a million dollars in assets.
"Is it hard to do? Yes, but compromising earlier in life, learning the difference between what you want versus what you need and making smart choices along the way that allow you to save are the cornerstone of a secure retirement," Sarappo explains.
"Many people realize that they need help in the planning process—someone to guide them, reassure them and keep them on track. But I know there are a lot of people out there who think it will simply be too difficult, or they fear that they waited too long to begin. Those are the people who really need professional assistance. I've helped hundreds of people throughout my career; I would love to help as many people as I can. They need somebody to show them the options. Once they see what is possible, they will usually say 'yes, I'm willing to sacrifice a little today in order to benefit from it tomorrow, but how do I do it?' That is when it becomes crucial to seek out an advisor, someone who can remain objective, who is committed to your long-term success, and someone who will be there over the years to guide you through the obstacles and celebrate with you at the finish line."
Investment advisory services offered through Retirement Planning Specialists, Inc., an SEC-registered investment advisor. Securities offered through Comprehensive Asset Management and Servicing, Inc. 2001 Route 46, Suite 506; Parsippany, NJ 07054. (973) 394-0404. Member FINRA/SIPC/MSRB/NFA. Comprehensive Asset Management and Servicing, Inc. and Retirement Planning Specialists, Inc. are not affiliated.
RETIREMENT PLANNING SPECIALISTS INC.
1000 Easton Road | Willow Grove
(215) 657-8600
www.Retire-Yes.com
Published (and copyrighted) in Suburban Life Magazine, May, 2017.