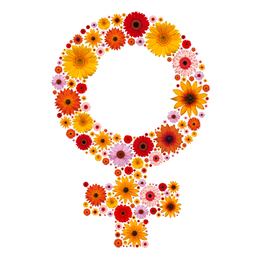 Women Who Lead
In this day and age, it takes a lot to define a woman.She is breaking glass ceilings, becoming a trailblazer, standing as the first in her field and most importantly, inspiring legions of young girls who consider her a modern day hero. Suburban Life/Philadelphia Life took a look at some of these leading women who are setting a new standard, and decided to shine the spotlight on their work and invaluable advice. While these 10 ladies are just the tip of the iceberg, the Greater Philadelphia Area is becoming more of a gold mine of women who continue to surprise and inspire
CASSANDRA ANGST
Miss Pennsylvania USA 2017
The 23-year-old Bucks County native lived out her childhood dream of being crowned Miss Pennsylvania USA 2017 during the Miss USA Pageant and her mission is a personal one. As a model who battled body dysmorphia and an eating disorder, she's using her title to help educate the public about the importance of body acceptance and how a healthy lifestyle can help overcome those struggles. "Almost everyone experiences body shaming at some point in their lives and my hope is to prevent people from allowing other's opinions to push them to extremes," says Angst, who is currently working toward her BSN to become a trauma nurse.
Advice: "Work hard and never give up. I competed for Miss Pennsylvania USA four times before I won. With dedication, perseverance and demanding work, I could fulfill my dreams. Had I given up, I would never have been able to compete on the Miss USA stage."

KELLY DOYLE
CEO, Rothman Orthopaedic Specialty Hospital
It's surprising to know the first female CEO of a Philadelphia-area orthopaedic hospital started her career as a nurse, yet, based on her experience, it was only natural. Beginning as a registered nurse at Thomas Jefferson University Hospital in 1989, Doyle essentially worked her way up "the nursing mailroom" and ultimately became the chief nursing officer at Rothman Orthopaedic Specialty Hospital before her current role.
"I tried to explore everything just to get a vast knowledge, never knowing I would go into management," she explains. "I've had a lot of mentors that were men and I realized there was a void, and I wanted to be a woman in a leadership position to help other women to enter a leadership position."
Advice: "Know that you'll have a lot of questions and don't be afraid to ask. Don't be intimidated and build a bench and take a lot of people with you. Everyone's success is your success … and plan A is not always going to work so have plan B and C ready to transition right into."

ELIZABETH BLAND, MSW, LCSW
Director, Main Line Health Women's Emotional Wellness Center
As a social worker at Main Line Health's labor and delivery/maternity/pediatric and neonatal intensive care unit at Bryn Mawr Hospital for seven years, Bland was the go-to woman to direct its Women's Emotional Wellness Center (WEWC) in 2013. After seeing a void in the community for a womenonly intensive outpatient program (IOP), Bland sought to fill it. "A number of our women have a history of trauma with men so I thought, I'm going to start my own and I absolutely did," she says. In 2015, Bland founded the Women's Intensive Outpatient Program at WEWC, a women-only program with a curriculum created by Bland and her female staff and "it's executed by women, for women."
Inspiration: "My immediate answer is my own children. … I really try to create what I would have wanted after my kids were born. I'll be honest, if I had a family member or a best friend in crisis, and at times I've had, this is where I would want them to be."

ROBIN F. BOND, ESQ.
Founder, Transition Strategies LLC
After making her vision come to life 20 years ago with Chester County's Transition Strategies LLC, Bond remains a prominent influence in the field of employment law by successfully aiding over 3,000 clients. Recently, she was honored as one of Philadelphia's Veterans of Influence for 2016, earned recognition as one of the "Nation's Top One Percent" of all attorneys by the National Association of Distinguished Counsel and served as a contributing legal analyst for several media outlets including CNN, FOX, MSNBC and The New York Times. Additionally, her book, How to Negotiate a Killer Job Offer has a foreword by Mark Cuban praising her countless achievements and unwavering tenacity.
Advice: "Negative self-talk is disastrous—develop positive mantras that you use to drown out the negative thoughts. Believe that you can, arm yourself with knowledge and go for your dreams." —Theodora Malison

ELIZABETH J. FINEMAN, ESQ.
Attorney, Antheil Maslow & MacMinn LLP
When Fineman isn't working to provide legal services in family law cases, she's juggling volunteer work in a myriad of community organizations. The Bucks County native is a member of the Jewish Federation of Greater Philadelphia Next Gen's Executive Board, Women Philanthropy Board and campaign cabinet, as well as the Anti-Defamation League's local branch and an active team captain for the Crohn's & Colitis Foundation of America's Delaware Chapter's Annual Walk. "It's nice to be able to give back to the community and it is very rewarding to be able to help make a difference," Fineman says.
Advice: "Even when it seems hard to balance everything, there's a way to do it. Figure out the balance that works for you, don't give up on either your career or your community work because they're both important. It's just a matter of finding that balance."

KRISTEN E.M. GAY, PH.D
President and CEO of Silver Springs Martin Luther School
For Gay, her desire to help kids overcome personal struggles led her to Plymouth Meeting's Silver Springs Martin Luther School, where she oversees its Behavioral Health Rehabilitation Services, Outpatient Mental Health and Foster Care services, in addition to its CRR & Host Home Program. A role she's held since 2014, Gay sees daily miracles in the classroom and beyond. "I'm so driven to do better and we are using big data [to] really look at our services and figure out for what we provide for kids, what's working, what can we be doing better and how can we get better. We need to do the very, very best we can for kids," she says.
Inspiration: "The kids. If I have a bad day and I go spend time with the kids, it reminds me why I'm here and what we're doing and what our focus should be."
Advice: "Get a great education. Nobody can ever take your education away from you."

JANE GOLDEN
Founder and Executive Director, Mural Arts Philadelphia
After the Margate, N.J., native worked on her first mural in Santa Monica, Calif., she learned firsthand the importance of public art. "[It] became really beloved, and I say that not with ego because it was not a fantastic mural, but it meant something to people. … In a sense, murals do many things, but one of the things is it recreates history," Golden says. From there, she worked with the Philadelphia Anti-Graffiti Network in 1985 under the mayorship of Wilson Goode to eradicate graffiti with art and in 1997, she founded Mural Arts Philadelphia, which has created more than 3,800 landmark works of public art through collaborations and stands as an example to other cities around the world.
Inspiration: "We have a huge responsibility [and] as long as we take one penny of city money, we're a public service so we have a strong obligation to our citizens in Philadelphia to do the best we can on their behalf. That means we stretch the notion of what a mural is and try to be creative and innovative and at the same time, apply the power of art to social problems."

JULIE COKER GRAHAM
President and CEO, Philadelphia Convention & Visitors Bureau (PHLCVB)
As a general manager of several Hyatt Hotel and Resort locations by the age of 30, Graham's next move was only up. In 2010, her position with the PHLCVB made her the only African-American woman to lead a major convention and visitors' bureau in the top 50 U.S. markets. Working collaboratively with a team, Graham helped bring headlining events including the World Meeting of Families in 2015, the Democratic National Convention in 2016 and this year's NFL Draft. Additionally, the city has seen a record-breaking year in booking business for 2016, with 903,199 hotel room nights booked for the future.
Advice: "Surround yourself with positive people [who are] going to give you honest feedback, but more importantly, are really encouraging, uplifting and are going to be supportive in where you're trying to get to. … There are often times when you are the only one that may believe in that goal or believe in that you're able to accomplish it and that's OK."

LINDA KUEPPER
Co-Founder and CEO, Autism Cares Foundation
When the mother of two's youngest son was diagnosed with autism at a young age, she saw a void in her community, which lacked social activities and opportunities for him. As a result, Kuepper and her husband founded Autism Cares Foundation, a 501(c)(3), in 2008 to provide family-friendly social events for children, teens and adults on the autism spectrum. To date, the foundation has held more than 1,000 events—at no cost to participants. "We rely solely on the generosity of people who are touched by what we do and who want to help enrich the lives of these special individuals so that they too can experience all that life has to offer," she says.
Inspiration: "[It] comes from seeing the opportunities the Autism Cares Foundation brings to our special friends and their families. … When you have a passion to make things better and to then actually see the progress in both the organization and the people that we are helping, you cannot resist wanting to do even more."

KAREN SIMMONS
President and CEO, Chester County Community Foundation
For Simmons, it's about connecting people and providing an outlet to help make a difference through philanthropic causes—and Chester County Community Foundation is her outlet. Since starting in 2001, she has overseen the growth of endowed funds from $8 million to $53 million, with an additional $75 million in planned gifts. Previously, Simmons headed LaSalle University's Nonprofit Center for 15 years, was the founding board member of the Alliance for Nonprofit Management in Washington, D.C., and was recognized as one of NonProfit Times '50 most influential leaders in the nonprofit sector.
Inspiration: "I firmly believe it's important to maximize potential. I don't like to see injustice, hurt, waste and things left undone. If something needs to be done, and no one else is jumping in, then it feels incumbent upon me to do something."

Published (and copyrighted) in Suburban Life Magazine, July, 2017.
To subscribe to Suburban Life Magazine, click here.