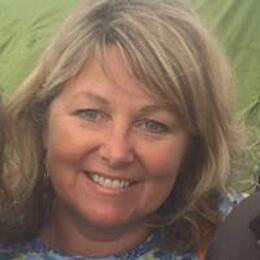 Women of Success
Diane Marrazzo
How did you get started in this industry?
The working days at Marrazzo's Manor Lane seem like eons ago, but this is where Anthony and I began working together on all aspects of landscape and hardscape Projects. Since the summer of 2009 and after much deliberation, we left the family business to become Marrazzo's NORTH RIVER Landscape, Hardscape & Rain Water Harvesting, Inc. Having established ourselves and our new business in Wycombe, Pa., just North of the Delaware River, hence, NORTH RIVER. It seemed to be a fitting name!
What makes your business so unique and where do you get all your great ideas?
I earned my degree in Interior Design, graduating in the top 10 of my class. Modestly speaking, sporting the gift of gab, design and sales are my strong suits. Truly loving the outdoors, I am able to design and build beautiful, comfortable and functional outdoor environments for all budgets from hard surfaces, and then soften their environment with landscape and lighting. The interior design knowledge certainly plays a useful role in the design process. I am able to see beyond their basic spatial and environmental needs.
What can you say about your staff and what they do to help make you successful?
Our crews are skilled craftsman of the trade— they make my job easy! Knowing they can build skillfully and with integrity for every project set before them—that I hand sketch in pencil— allows me the flexibility in my ideas. I know [my crews] will fortify the project with their knowledge. It wasn't always this cohesive, though. Besides the communication barrier, there was a cultural barrier being a woman in a primarily man's industry.
What is your philosophy in business and do you do any type of community give back or charity work?
We are an infallible, local family design-build business following the family values and ethics of Anthony's father, the Chief, who had a great respect for all his customers. We provide assistance to our communities' townships, schools and churches, Boy and Girl Scouts, and we've provided a booth at the Grange Faire for the past 18 years and Wrightstown Renaissance Faire for the past seven years.
Published (and copyrighted) in Suburban Life Magazine, August, 2017.
.
.
.