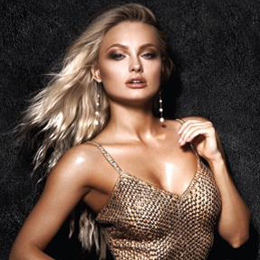 Perfect Form
Bucks County Plastic Surgery and Dermatology
How many times are we plagued by areas of fullness or sagging skin in our bodies that just don't respond to diet and exercise? Whether it is due to genetics, weight shifts, aging or holiday over-indulgence, most of us have at least one area of our body that we wish we could just make disappear with one sweep of a magic wand.
Well, now that magic has arrived, and it's called Smart Lipo Triplex. This new advance, performed by board-certified plastic surgeon Dr. Robert Skalicky and Dr. Michael Shafran at Bucks County Plastic Surgery and Dermatology, allows patients to reduce areas of unwanted fatty deposits, reduce cellulite and shrink skin, a combination result absent in all other forms of contour treatments.
"One of the advantages of Smart Lipo Triplex is that it gives superior results over all other fat-removal modalities, including standard liposuction through a simple, minimally invasive procedure performed with local anesthesia in the office setting or under mild sedation," says Dr. Skalicky. "The procedure works by directing a laser beam into the areas of unwanted fatty tissue and literally melting the fat cells, resulting in dramatic contour corrections and 'sculpted' body shapes. The greatest advantage, however, is the laser's ability to contract and shrink loose skin that frequently results from standard liposuction procedures."
Smart Lipo Triplex is comprised of three separate components that are used in body contouring. The first is the Smart Lipo component used to reduce areas of fullness on the abdomen, back, bra fat, arms, thighs and chest (men). The second is Cellulaze, a component using a side-firing laser to treat areas of cellulite on the legs and thighs, which decreases depressions from the fibers under the skin. And the third modality is Precision TX, the best treatment for neck fullness and loose skin.
The beauty of this new treatment is that it is not just a volume-reduction procedure, according to Dr. Skalicky. Rather, he says it has become a sculpting technique to actually create the most aesthetically pleasing contours possible on the human body.
"With this new technology, I can both remove the excess volume of fatty tissue and promote skin contraction in selected areas to give patients the 'sculpted' appearance that they truly desire," he adds.
The procedure is relatively simple to perform. The area of excess fat or loose skin is injected with a local anesthetic. Then a thin laser fiber is passed under the skin to literally melt and destroy the fat cells, while contracting the skin. A compression garment is then worn for several weeks to enhance the result.
Many patients desire office-based procedures but want results superior to the present array of noninvasive fat removal treatments done through external heating or freezing of the fat. The Smart Lipo technique, while still performed in an office, has obvious results that patients can clearly see in the mirror. It seems to be the missing piece to the body-contouring puzzle. In addition, patients benefit from the skin contraction that the laser affords that is completely absent from all other fat-removal options.
Along with contouring changes and skin contraction, perhaps one of the best uses for the Triplex laser is in cellulite reduction. Cellulite is caused by fibers attached to the undersurface of the skin, causing dimpling and rippling present over time from skin slippage or weight gain. The side-firing laser of the Cellulaze fiber melts the fibers that cause the dimpling in the skin. This, in turn, allows release of the skin so normal contours can return. This procedure is most commonly used on the front and back of the thighs where cellulite is most visible.
"Until now, cellulite was basically untreatable," says Dr. Shafran. "Now, with Cellulaze, women have an answer to smoothing out areas that are dimpled from cellulite."
Perhaps the most difficult part of the process of body-contouring procedures is navigating the vast array of devices on the market, with new ones appearing monthly, all claiming to be the best at what they do. With so many different treatment options being advertised for fat reduction, how does a patient know which procedure is right for them? Drs. Skalicky and Shafran sum up this problem in one word: education. They explain that body contouring procedures fall into three categories: noninvasive (SculpSure, CoolSculpting, etc.); minimally invasive (Smart Lipo Triplex); and anesthesia/ hospital based (full tumescent liposuction). The most important thing for a patient to decide is what level result they will be happy with. Too often, patients select the easy, noninvasive technique but want a result that comes only from a minimally invasive or invasive procedure. It is extremely important for a patient to understand the expected result of a procedure without being "overpromised" a result because the practitioner has only one device.
"I'm happy that I can offer all options to a patient," Dr. Skalicky says, "so I am unaffected by biases based on economic gain."
With the new Smart Lipo Triplex technology, maybe unwanted fat can finally be made to magically disappear and make beautiful body contours more than just an illusion.
Bucks County Plastic Surgery and Dermatology
BucksPSD.com
Bucks County Plastic Surgery and Dermatology has centers in Newtown, King of Prussia and Buckingham. Complimentary consultations can be made by calling (215) 860-9600. Procedures are performed daily, including Saturdays. Visit BucksPSD.com for more information.
Published (and copyrighted) in Suburban Life Magazine, November, 2017.
.
.
.