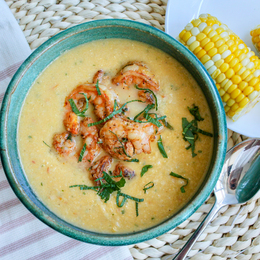 Adapt and Serve
Restaurateurs pivot with pioneering concepts that reflect shifts in the way America eats.
Lee Wallach's passion for food led far from his native Delaware. As a chef, he crisscrossed the country and trotted the globe, from Napa Valley to Manhattan, and from Boca Raton to Tel Aviv, absorbing each region's respective culture and cuisine in the process. Every stop on the carousel taught him valuable lessons in hospitality, adaptability, and old-fashioned grit.
Those lessons served him well when he landed in Philadelphia.
"I was at a crossroads when I came here," recalls Lee, who now lives in Wynnewood. "I had just gotten married, and my wife said to me, 'I knew what I was signing up for, but if we're going to have kids and you're going to be in restaurants all night …'"
She didn't have to finish the sentence.
Serendipitously, Wallach got an opportunity to fill in as a personal chef for a family in Gladwyne. The supposedly temporary assignment became long term, and this gig served as a "springboard" for what would come next: a meal-delivery service that would change almost every aspect of his life.
"One day I thought to myself: How do we get to more people?" he says. "I started cooking for a handful of other people; my first customers were three doctors at [the Hospital of the University of Pennsylvania], and I was doubling customers every month."
In other words, he had created a business with legs, one that combines the high quality and customization of a personal chef with the convenience of door-to-door service. Initially he fulfilled orders by "borrowing" the kitchen of a friend's BYOB in Center City on Mondays, when the restaurant was closed.
His bootstrapped operation blossomed into Home Appétit, a flourishing enterprise that has expanded far beyond Wallach's imagination. It now has an intuitive website, a team of chefs who prepare dishes from a diverse menu inspired largely by Wallach's travels, and a dedicated fleet of drivers who deliver to doorsteps in Bucks, Chester, Delaware, Montgomery, and Philadelphia counties, as well as parts of South Jersey. His current headquarters, which is located on the line separating Philadelphia and Bala Cynwyd, provides "access to everywhere we need to go," but continued growth suggests Home Appétit might soon outgrow the space.
"Just like a restaurant, we can't sacrifice quality," he says. "Most people expect our food to taste like leftovers, but we sear every piece of salmon so on the reheat it tastes as if it was prepared right then and there."
Since last March, when COVID-19 changed American life in ways no one could have imagined, Home Appétit's business has "boomed," Wallach says. Of course, few others in the hospitality sector have been quite as fortunate. But restaurateurs are nothing if not adaptable.
Aaron Anderson cut his teeth in business ventures such as screen printing and real estate before diversifying into the restaurant game. His empire has grown to include a pair of Rita's water ice locations in Philadelphia and four Original Hot Dog Factory franchises in Philly and Chester (Subaru Park, home of the Union), with another in Brooklyn. His first Original Hot Dog Factory opened at the beginning of the pandemic-fueled lockdown.
"The thing about a recession is that there's always a comeback, and the comeback is stronger than the fall," says Anderson, CEO of Philadelphia-based Axxeum Partners. "I opened the brick-and-mortar locations while were on lockdown, when people were not going to work, but people still have to eat. Understanding that, I said, 'OK, let's pivot,' so instead of marketing to draw people to us, we focused on brand awareness and figuring out how to get the product to the consumer."
In addition to promoting his food through food-delivery apps, Anderson started exploring other options, such as ghost kitchens, the term for foodservice facilities devoted solely to pickup and delivery. He had been interested in ghost kitchens well ahead of the pandemic.
"Sometimes, as Americans, we think something like the coronavirus is not going to bother us," he says. "Once I saw what was happening, I knew I wanted to pivot to my relationship with Big Rube."
By "Big Rube," he means Reuben Harley, a Philadelphia-based chef and cultural icon known for his fried chicken, cheesesteaks, and burgers. The two partnered in a venture called Chef Big Rube's Kitchen, which has two ghost kitchens—Fishtown and University City—delivering to patrons through platforms such as DoorDash, Grubhub, and Uber Eats.
"With a ghost kitchen, you can do as many concepts as you want out of one kitchen," says Anderson. "We're doing four different concepts all under Chef Big Rube's Kitchen—a burger bar, cheesesteaks, a breakfast bar, and fried chicken. … I would put Big Rube's fried chicken up against anyone's in the world. His cheesesteak is the best I've ever had. He's also a genuinely great guy."
Ghost kitchens have gained in popularity over the past year, as they appeal to restaurateurs and consumers alike. John Kelly, CEO of a San Francisco-based market-research firm called Zenreach, suggests ghost kitchens may become "the new normal."
"Not all trends that we have seen emerge during the pandemic are going to disappear," he says. "Food delivery is one area that will probably level out to a new normal that is higher post-pandemic than pre-pandemic, and that bodes well for ghost kitchens."
As for Lee Wallach, he's preparing to extend Home Appétit's reach even farther by offering delivery to New Jersey's shore points. Someday he would love to replicate Home Appétit in another city.
At times he admits to missing aspects of his "former life" working as a chef in a traditional restaurant—the routine, the camaraderie, the rhythm of the kitchen. Ironically, he probably works longer hours now than he did back then.
"Early on I struggled with issues of identity, because I was a chef, and that meant I was supposed to work in a kitchen," he says. "That almost held me back. Sometimes I would go into a friend's kitchen [of a restaurant] and work for free, just to feel it again. I still miss it, but I wouldn't trade what I have now for anything."
Photograph courtesy of Home Appétit
Published (and copyrighted) in Suburban Life magazine, March 2021.