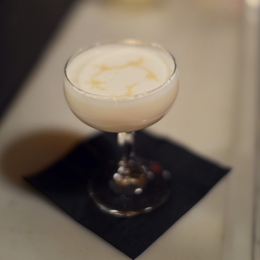 Cheers!
Raising a glass to the top bars and taverns in the Philadelphia suburbs
The public house has been around almost as long as fermented grapes and brewed beer. Whether you prefer the term "pub," "tavern," "gin joint," "hole in the wall" or simply "bar," there's something special about a place where you can sidle up to a hunk of marble or beer-soaked oak, sit yourself down and unwind with a cold beer, glass of red or whatever poison you prefer and simply enjoy the moment. On the following pages are our picks for the top establishments in the suburbs known for serving up the finest libations, food and conversation, among other things, with which the pub has become synonymous.
Click here for a closer look at the man behind Philadelphia institution Chickie's & Pete's.
BEST MICROBREWERY
Tired Hands Brewing Co.
16 Ardmore Ave., Ardmore
610-896-7621 | tiredhands.com
Although it's less than a year old, Tired Hands is turning some heads on the Main Line—and for good reason. This small-batch brewer lovingly crafts distinctive beers inspired by the farmhouse ales of France and Belgium, among other styles, with remarkable results. Available in three serving sizes (16 ounces, 8 ounces and 4 ounces, not counting the 64-ounce to-go growlers), each of the eight selections on tap—recent seasonal highlights include Werewolf (a fabulous Biere de Garde) and Zombie (a deliciously bitter double-black India pale ale)—is where Tired Hands shines.
Food: The "kitchen" is tucked behind the bar for all to see, and the offerings are few but memorable. Loaves of crispy-chewy bread baked on site, paired with local cheeses, charcuterie and house-made pickles, go perfectly with the beers. (Be sure to partake in the accompanying serving of honey—locally made, of course.) The food menu changes nearly as often as the beer menu, according to owner Jean Broillet, with recent stars including the harvest root salad, duck prosciutto and spicy abruzze salami.
Décor: Purposefully barebones and rustic, Tired Hands makes the most of its existing architecture, with exposed brick walls dotted with hand-drawn art, polished concrete floors and plenty of open space. It's akin to Snoopy's doghouse, with the second floor providing an unexpectedly spacious perch for sampling Tired Hands' best.
Entertainment: An excellent selection of tunes that balance energy with laid-back charm well chosen by the staff—brisk and bouncy without being an imposition.
Crowd: Regulars come from as far away as eastern Montgomery County (and likely much farther) to sample the brews. On the whole it's a younger, hipper crowd, given its Ardmore ZIP code, but all ages and walks of life, it seems, can appreciate the merits of a lovingly crafted beer.
Atmosphere: The mood is light, the crowd is friendly, and the people in charge love what they do. Tired Hands is, in a word, comfortable—a place where spending an afternoon, evening or just an hour feels like the right thing to do.
BEST BAR FOOD
The Fireside Bar and Grille
1211 S. Bethlehem Pike, Ambler
215-643-6540| firesidebarandgrille.com
Renowned for being one of the Philadelphia area's best sports bars, the Fireside also boasts some of best "bar food" in the region: pizza, burgers, wings, mozzarella sticks, fried calamari, you name it. But there's much, much more to the Fireside than a place to grab some excellent grub during game time—namely, flavor, character and plenty of places to get comfortable and simply enjoy the moment.
Food: A longtime winner of the region's "best burger" and "best wings," among others, the Fireside also has offers of the best pizzas (perhaps several of the best, with more than a dozen varieties on the menu) found anywhere in the area—wood fired in the brick oven, slightly doughy, singing with fresh and bright ingredients. In truth, it's tough to make a bad decision when ordering from this wide-ranging menu.
Décor: The main dining room is relaxed and casual, but the real magic happens in the adjacent bar area—done up in the sports-bar vein. Although some sports bars veer into tacky territory, the Fireside feels just right.
Entertainment: If there's a game on—and, really, when isn't there?—this is the place to be. There's not a bad seat in the house, with high-def TVs placed at virtually every conceivable vantage point. Be sure to stop in for Tuesday-night trivia … but beware of the juggernaut trivia team known as Synergy.
Crowd: Sports diehards and casual fans alike. With some many excellent food options and easy access to views of whatever's going on in the sports world, who doesn't come here?
Atmosphere: Casual, relaxed and always cheery—unless the Eagles lose.
BEST FINE DINING
The StoneRose Restaurant
822 Fayette Street, Conshohocken
484-532-7300 | thestoneroserestaurant.com
Relatively new to the scene (at least in the grander scale of the universe), the brainchild of former stockbroker turned restaurateur Brian Pieri has earned a reputation for being a great restaurant with an equally impressive bar … or is it a great bar with an equally impressive restaurant? Then again, why quibble?
Food: Chef William Langlois has crafted a food menu to complement the bar's adventurous wine list, and his care and attention to detail are more than apparent in the presentation of every dish—from the wide selection of salads and starters to the signature entrées such as the fish tacos and pan-seared diver scallops.
Décor: Having emerged from the aftermath of a fire that put it out of commission for a brief time, the StoneRose boasts the vibe and gritty elegance of a prized Center City hot spot. The behind-the-bar wall of bottled wine—bestselling pinot noirs and malbecs, mostly—is center stage, while the framed art decorating the walls, modish chandeliers and other subtle design elements add distinction and charm.
Entertainment: Yes, there's are central TVs scrolling the day's headlines and whatever else is worth watching, but the StoneRose is more fine dining than it is pub grub, more white-tablecloth restaurant than it is sports bar.
Crowd: Execs and other professionals meeting for drinks and dinner, locals of all ages enjoying all that a resurgent, gentrified Conshohocken has to offer.
Atmosphere: Cool, clean and sharply dressed, the StoneRose has depth and character to match—not to mention some of the best cuisine found in a town already known for its restaurants' innovative approach to feeding the masses.
BEST PLACE TO SOCIALIZE
The Whip Tavern
1383 N. Chatham Road, Coatesville
610-383-0600 | thewhiptavern.com
Although it's a bit of a drive for those living in Bucks County or eastern Montgomery County, the Whip is well worth a visit. This refined English pub delights with its U.K.-influenced pub grub and proper pours of Guinness, Old Speckled Hen and Wells Bombardier (as well as more than 30 selections of U.K. bottled beers), but the real draw is the people sitting on either side of you—the essence of a public house at its very best.
Food: Pub staples—shepherd's pie, Welsh rarebit, Scotch eggs, etc.—are well represented, as are contemporary U.S. dishes, such as vegetarian burgers, ceviche and house-made hummus. If you don't order off the menu, be warned: The complimentary spicy/honey peanuts, served in bar-top carafes, are nothing short of addictive.
Décor: High, open ceilings with exposed timbers and weathered beams, as well as foxhunting imagery and related paraphernalia, evoke the best of jolly old England.
Entertainment: Although there are TVs placed strategically throughout the interior, they're almost in the background, even forgotten, because the conversation struck up with fellow patrons—not to mention the friendly barkeep—provide all the entertainment you'll need.
Crowd: Scanning the crowd at the Whip, you'll see blue-collar farmhands, local sports teams of both sexes out to celebrate a victory (or forget a loss), and husbands and wives out for a fine meal.
Atmosphere: It's close, comfortable and lively—the perfect setting for riding out a storm or, well, pretty much any occasion.
BEST CHARACTER
The Blue Comet Bar and Grille
106 South Easton Road, Glenside
215-572-9780 | thebluecometbarandgrill.com
Sometimes the soul of a bar is found in its patrons more than its food or décor. The Blue Comet is such a place, known for attracting (depending on the day of the week and time of night) a tattooed, greased and teased crowd of characters who come out for the music.
Food: The menu is straightforward, featuring a standard selection of appetizers, burgers, sandwiches and entrées, along with a surprisingly long list of salads.
Décor: Instead of decorating the walls with vintage "flair" or forcing its wait staff to dress in thematic costumes, the Blue Comet relies on guests to bring the nostalgia. It has the look of an unassuming diner—with liquor bottles where the milkshake machine and mile-high cakes should be. While one television at the bar plays only black-and-white classics such as "Breakfast at Tiffany's" and "Legend of the Sierra Madre," the other is covered by a sign reading, simply, "Talk to the person next to you."
Entertainment: The bar features live music on the weekends with live jazz on Saturday and an ever-growing list a rockabilly acts every Sunday from 6 p.m. to 10 p.m. ("and beyond"), including upcoming shows with Dibbs Preston and The Razorbacks. To say the venue is intimate is an understatement; the band plays in the middle of the floor, while patrons fill the booths on either side and dancers fill whatever space is left.
Crowd: Dressing the part is entirely optional for attending a show at The Blue Comet, and yet many people do. Pin curls, pompadours and pork-pies abound. This is a fun-loving bunch with a passion for a theme.
Atmosphere: Rocking when the music plays and like many other bars when it's not.
BEST ATMOSPHERE
Heart of Oak Pub
2559 Bogarts Tavern Road (beneath Baci Ristorante Italiano), Buckingham
215-794-7784 | baciristorante.com
Every neighborhood should have its version of "Cheers," the sort of comfortable place where you can go knowing that it carries your favorite libations, serve up hearty food and offer a friendly conversation—even if they don't know your name. The Heart of Oak Pub would be one of them.
Food: This cozy, intimate pub dishes up the sort of hearty English fare one would expect, including bangers and mash, fish and chips, and chicken and leek pie alongside an impressive selection of English beers on tap. Less expected, though, is the fine Italian cuisine and seafood that can be ordered off the menu of the more formal Baci Ristorante Italiano, which sits above the pub.
Décor: No matter which cuisine one chooses, its walk-out basement location in an historic 17th century building that lends the authentic stone walls and timbers expected of a European tavern.
Entertainment: Conversation is the preferred pastime most evenings, but for those who desire live entertainment, it often features acoustic performers and hosts lively games of darts. These are made even more entertaining by the small size and large crowds present for the hurling of sharp objects.
Crowd: The family-owned bar and restaurant is well known by regulars who give it a casual, friendly atmosphere; don't be surprised if a stranger asks what you ordered or weighs in with his or her opinion on the game.
Atmosphere: Comforting. Nothing takes the chill off a cold and rainy evening like a pint, a dram and a warm meal with friends in a facsimiled sliver of the U.K. plopped down in the middle of historic Bucks County.
BEST MIXED DRINKS
The Freight House
194 W. Ashland Street, Doylestown
215-340-1003 | thefreighthouse.net
The cocktail menu here lists several creative martini combinations, including the Mata Hari (cognac, chai-infused Cinzano, lemon and pomegranate juices) and Asian Pear (spiced pear vodka, Triple Sec, ginger liqueur and pear juice). House-made fresh fruit purées can be substituted in many of the mixed drinks and this time of year, the more seasonal "warmers" can be found on the menu. Not sure what you want? The Freight House bartenders are always crafting new recipes and willing to mix up something different.
Food: With a menu of seasonal selections and new twists on classic dishes, the Freight House also features a raw menu including shellfish, tuna and Black Angus tartar or, for those who prefer their food cooked, a full appetizer menu served grilled, fried and fully dressed. The ingredients are fresh and the presentation well executed.
Décor: The restaurant's exposed ductwork and soaring ceiling are designed to look industrial, but the result is a bit on the impersonal side. The large and stylish bar, on the other hand, is made much more inviting, thanks in part of being set apart from the rest of the building.
Entertainment: A Friday night deejay assures plenty of good times, whether you choose to participate or simply watching the resident peacocks strut their stuff.
Crowd: Its prime location along the final stop of the R5 train line assures two types of patrons: commuters looking to enjoy the lively happy hour; and soccer moms who cannot find another parking space big enough for their minivans.
Atmosphere: On weekdays the location can be a bit airy after happy hour, but on weekends the bar, restaurant and (in finer weather) outdoor deck are all filled to the brim with those looking for a drink, a snack and possibly even a date.
BEST PLACE TO PEOPLE WATCH
Havana
105 South Main Street, New Hope
215-862-9897 | havananewhope.com
From its outdoor bar—perched several feet above the bustling sidewalks and opened year round—or from the large picture windows, one gets a perfect vantage point for watching the procession along Main Street. Whether it is the last crisp day of autumn, the first warm day of spring or any weekend after or in between, the events, shopping and culture of New Hope attract a colorful crowd from across the region.
Food: The food at Havana is nothing terribly special, but the beer is always cold and the drinks keep coming. Nachos, quesadillas and Havana's "Famous Gigantic Sesame Onion Rings" are all obvious bar-side choices, but don't overlook their selection of salads or seafood. All have a vaguely Mexican or Caribbean take and are equally good.
Décor: There are a few colorful paintings around, but it mostly has the feel of a beachside bar meant to accommodate the maximum amount of people during vacation season and lose nothing valuable during a flood.
Entertainment: Havana regularly features performers (or their tribute bands) of a past era such as Bad Company, The Eagles and Steely Dan—sort of the cruise-ship schedule of '70s rock. (Many of these shows require the purchase of tickets.) It also offers local bands and parties themed to whichever upcoming holiday is worth celebrating. Depending on the size of the crowd, there may be room to "rock out."
Crowd: Here, flamboyant artists mix with hardcore bikers and local millionaires. Expect to see some strange costumes, whether it is couples dressed alike, someone dressed like his dog or someone else simply dressed to the nines. You might spot a local celebrity or two. The bartenders at Havana have seen it all, and the patrons are laid back and friendly—unless, of course, they have had a little too much fun.
Atmosphere: Havana epitomizes all that is kitschy, fun loving and boisterous about New Hope.
BEST ENTERTAINMENT
Triumph Brewing Co.
400 Union Square Drive, New Hope
215-862-8300 | triumphbrewing.com
In a town known for catering to tourists, Triumph Brewing Co. is giving something back to locals by featuring locally produced ingredients, awesome craft brews and nightly entertainment that's among the best in the region. The small-batch beers are the real star of the show, here, high in alcohol content and big on flavor. Unsure of where to start? Try a beer flight and take the train home.
Food: Triumph has committed to using local, regional and sustainable ingredients to build up its menu. This yields many seasonal dishes, each with a long pedigree of farms accompanying it. The menu represents a wide variety of American favorites—from butternut squash crostini to osso buco—so there is something for everyone.
Décor: Housed in Union Square, Triumph Brewing Company offers ample parking in an otherwise crowded town. The location isn't more than a decade old but has the brick construction and industrial, exposed-beam look of an old factory. That it sits along the tracks of the New Hope and Ivyland Railroad, whose coal- and steam-fired engines rumble past, only adds to the ambiance.
Entertainment: Triumph offers something every night of the week, from open-mike nights to Texas Hold'em Poker, drinking games, trivia and live music (most with no cover charge). The venue is large, though the performing area is not; don't plan to dance.
Crowd: An easygoing mix of people there for food, good beer and a bit of fun.
Atmosphere: Calm, comfortable and casual, Triumph is not nearly as over the top as some of its New Hope peers, which makes it a gem unto itself.
BEST BREW PUB
Iron Abbey
680 N. Easton Road, Horsham
215-956-9600 | ironabbey.com
Home to soccer-loving expats (as well as something of an HQ for Union fans) and beer connoisseurs who can appreciate the joys of a chalice brimming with cold Chimay, Iron Abbey opened its massive wooden door in 2009, and locals couldn't be happier. Offering more than 300 beers from around the world—including dozens on draught—Iron Abbey has become a cool, welcoming sanctuary that encourages lingering for all sorts. Seemingly plucked from the heart of the U.K., it's a womblike place into which you'll want to disappear and get comfortable.
Food: A mix of U.K. standards with U.S. bar-food staples of the wings-and-sliders sort, plus healthy options such as vegetarian wraps and well-proportioned servings of pita bread, veggies and hummus.
Décor: Old World charm with New World polish. From the outside in, this gem apes a European public house of the finest sort. When the doors to the outside patio are closed and the shades drawn, the Abbey can get dark and pleasantly gloomy, as any great bar should be.
Entertainment: Live music on Thursday nights, and well-placed TVs throughout, usually tuned to soccer, rugby or whatever U.S. sport is in season.
Crowd: Although there is a regular cast of characters who know every bartender by name, it's a mix that changes based on time of day and day of the week.
Atmosphere: The Abbey can get boisterous during game time (especially soccer matches), but the mood is typically relaxed and jovial. It's ideal for meeting colleagues after a day toiling in the salt mines, stopping in for lunch or merely to drain a pint or two of Guinness.
BEST WINE BAR
Bar Savona
100 Old Gulph Road, Gulph Mills
610-520-1200 | savonarestaurant.com
As the little brother to one of the Main Line's most respected restaurants, Bar Savona offers a copious assortment of fine wines—French, Italian and California reds, as well as ample white, sparkling and rose selections—as well as an array of beers (local favorites, North American brews, Belgian specialties and imported surprises), cocktails composed of fresh ingredients and other excellent libations such as single-malt scotches and choice breeds of Calvados. The bar area is cozy (some might say small) and charismatic, perfect for enjoying a glass or two to pair with some of the Main Line's most accomplished cuisine.
Food: Bar guests have the good fortune of enjoying fare from Savona's fine-dining and casual menus—everything from a harvest vegetable and quinoa salad to one of the suburbs' best Margherita pizzas (complete with a sprig of piquant imported oregano and a shot glass brimming with vibrant chili oil to bring out the pie's fine flavors)—crafted from farm-fresh ingredients.
Décor: Elegant, sophisticated and comfortably lit—dim without being moody, dusky without being dark—Bar Savona excels at service and presentation, beginning with the marbled beauty of the L-shaped bar. It provides an ideal vantage point to people watch or simply absorb the spirit of the stone building's uniquely architected interior.
Entertainment: People come to Savona for the stunning wine selection, superior food and overall excellence—unless, of course, you consider rubbing elbows with peers at the bar a form of entertainment.
Crowd: A who's who of the Main Line—well-dressed, well-to-do locals ages 35 and over, for the most part—looking to unwind after a day at work or share stories with friends.
Atmosphere: Bar Savona is at once comfortable and refined, with exceptionally attentive, mannerly and thoughtful bar staff. The barkeep is quick to make good recommendations and armed with knowledge of not only what's behind the bar but also of what you imbibed last time you took your seat there.
BEST SPORTS BAR
Chickie's & Pete's CrabHouse & Sports Bar
Suburban locations in Audubon, Bensalem, Drexel Hill and Warrington
www.chickiesandpetes.com
As Philadelphia's premier sports bar, Chickie's & Pete's has evolved into a landmark in both the city and suburbs, offering guests an experience almost as unique and exciting as the food coming from the kitchen. From plentiful selections of beers and cocktails to the a la carte menu, its more than 20 locations in the Philadelphia area provide the perfect place for a game-day hangout.
Food: Having built its fan base around the "famous" Crabfries it has been producing for decades, Chickie's & Pete's offers an array of fresh, homemade food selections. The unique a la carte style enables guests to sample and share all their favorites, from wings to lobster pizza.
Décor: Cozy yet roomy but full of Philadelphia memorabilia, each and every one of its locations embodies the passion of Philly's sports fans. Pictures of celebrities and athletes that have visited the various locations hang throughout.
Entertainment: Guests of all ages come to Chickie's & Pete's for their shared love of Philly sports, delicious food and lively atmosphere. (The Bensalem location, within Parx casino, boasts a 21st-century take on the arcade known as the Play2 Interactive Sports Bar.) Strategically placed TVs surround the bar so everyone can see every play.
Crowd: From children to seasoned vets, passionate and suitably rambunctious guests donning Eagles jerseys and Phillies caps crowd the bar to root-root-root for their teams all year long. Of course, there's always the possibility of bumping into a favorite player or local celebrity.
Atmosphere: Chickie's & Pete's provides everything, from the intimacy of booths for quiet dining to the spacious bar area that gets thick with revelers at peak times, to give guests an opportunity to celebrate touchdowns and home runs—or simply to appreciate the joys of having the world's best sports bar in their backyard.
21 MORE PLACES WE LOVE
The Philadelphia suburbs have so many great taverns at which to belly up to the bar and share a drink and conversation with friends—or strangers, for that matter. Here are our notes on several more places worth your time—or, at least, certainly worth ours.
86 West
86 W. State Street, Doylestown
"The place to see and be seen in D-town. In addition to one of the area's best outdoor bars, it also boasts some of the best sushi and other fare."
Beagle Tavern
1003 E. Main Street, Norristown
"A gritty roadside bar with terrific bartenders who serve up the standards—including very generous wine pours—to an interesting, eclectic crowd."
Buona Via Ristorante Italiano
426 Horsham Road, Horsham
"Terrific happy hour, amazing wine list and exceptional food menu, which is no surprise considering the talents of the chef."
Drake Tavern
304 York Road, Jenkintown
"Great food, cold beer and an atmosphere that encourages lingering. Awesome outdoor venue in nice weather."
Great American Pub
Locations in Conshohocken, Paoli and Wayne
"Friendly and knowledgeable bartenders, fine American food and a festive bar that makes you want to stay seated."
The Grog
863 W. Lancaster Ave., Bryn Mawr
"Any place with the word 'Grog' in its name is all right by us. Nice happy-hour atmosphere. Key phrase: 50-cent wings."
Gypsy Saloon
128 Ford Road, West Conshohocken
"Live music, stellar food and a fine selection of specialty drinks, draughts and bottles—these are a few of our favorite things."
Jarrettown Hotel Italian Restaurant and Bar
1425 Limekiln Pike, Dresher
"Relaxed, comfortable atmosphere with a nice wine list and incredible appetizers and other flavorful delights that redefine the term 'bar food.'"
John & Peter's
96 S. Main Street, New Hope
"A delightfully smoky, colorful, comfortable and vibrant destination for music and cold beer along New Hope's main drag."
Mad Mex
2862 W. Moreland Road, Willow Grove
"Casual, laid-back Mexican joint serving up an excellent selection of draught and bottled beers, tequila flights and killer Mexican food with a SoCal twist."
M.O.M.'s Maxwell's on Main
37 N. Main Street, Doylestown
"Dark and perfectly moody, this place is serious about beer. Beyond that, the falafel is a religious experience."
McKenzie Brewhouse
Locations in Chadds Ford, Devon and Malvern
"Great spot for a happy hour or night out with friends, with lots of seating—indoors and out—great food and award-winning brews and wines by the bottle or glass."
Molly Maguire's Irish Restaurant and Pub
Locations in Lansdale and Phoenixville
"If authentic Irish food, Guinness and hospitality are in your future, your search is over."
Pineville Tavern
Route 413, Pineville
"There's a very good reason why Food Network took note of this place when it was featured on 'Diners, Drive-ins and Dives' even though it doesn't really qualify as any of those."
Plate Restaurant
105 Coulter Ave., Ardmore
"An elegant, sophisticated restaurant with one of the Main Line's best bar areas, which turns alfresco when the weather turns nice."
Plumsteadville Inn
5902 Easton Road, Plumsteadville
"Recently renovated, this fine-dining restaurant now offers a casual tavern with plenty of TVs and a menu serving everything from lobster to burgers."
Puck
1 Printers Alley, Doylestown
"An intimate venue known for its music, where fans rub elbows with performers, and enjoy a generous selection of late-night snacks and libation of their choosing."
Sligo
113 W. State Street, Media
"If only an expertly poured pint of Guinness can slake your thirst, this classic Irish pub is the place to be."
Sly Fox Brewhouse
520 Kimberton Road, Phoenixville
"The microbrewery and eatery that gives birth to some of the best beers brewed in our backyard."
Tiki Bar
Locations in Earlville and Schwenksville
"It's a nice-weather place, and the name says it all. Try the hurricanes!"
Union Jack's Pub
2750 Limekiln Pike, Glenside
"If you're looking for something fancy, this isn't it. If you want a dizzying selection of cold beer and solid U.K. pub fare, head here."