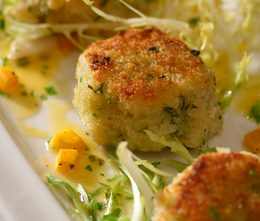 Hungry for More?
A second helping of award-winning dining experiences in the Philadelphia suburbs
In addition to this year's official Golden Fork Award winners, Suburban Life presents a second helping of our area's top dining establishments … as judged by you, dear reader. Following are their names and locations, along with choice reader comments about why you should become a regular—or at least pay them a visit.
Dozens of restaurants were nominated—many receiving multiple nominations—through the Suburban Life website, SuburbanLifeMagazine.com

Andre's Wine and Cheese Shop
22 S. Main Street, Doylestown
"Best hummus in the area and a wonderful local wine selection."
1051 County Line Road, Southampton
"A modern Italian ristorante focused on delicious and healthy cuisine, without skimming on savory Italian taste." "The best food in the Bucks County area."
Bacco Bistro
478 N. Main Street, Doylestown
"The most unique pizza I've ever had, and it's perfect every time."
Basta Pasta
4052 Skippack Pike, Skippack
"The absolute best garlic knots—they're addictive!"
Blue Sage
772 Second Street Pike, Southampton
"A standout in vegetarian fare. Its location is as unexpected as its menu. A true suburban delight."
Bella Tori at the Mansion
321 S. Bellevue Ave., Langhorne
"Classical guitar and a choice bottle of wine, paired with the best Italian food you can find."
Café Alessio
24 N. Main Street, Doylestown
"Seafood, steaks, salads and, of course, the best Italian and Sicilian specialties—this place is amazing!"
Charlotte's Restaurant
3207 West Chester Pike, Newtown Square
"Charlotte's is one of Delaware County's best family-owned restaurants." "I love going for their early-bird [special]."
Creed's Seafood & Steaks at the Baron's Inn
499 N. Gulph Road, King of Prussia
"A quiet, romantic atmosphere, and I've never been disappointed with their food." "Creed's is always the place we choose to visit when we're in the mood for a good steak."
Erini Restaurant
1140 River Road, Ewing, N.J.
"The crab cakes are totally worthy of a last meal." "The salads are fabulous." "They have the best staff … and a huge martini list."
Francisco's on the River
1251 River Road, Washington Crossing
"A wonderful, intimate experience. Go for the capellini and crab!"
From the Boot
110 E. Butler Ave., Ambler
"Without a doubt, the best chicken Marsala you'll ever find."
Harvest Seasonal Grill and Wine Bar
549 Wilmington-West Chester Pike, Glen Mills
"Combines a great upscale yet casual atmosphere with a fresh healthy menu … [that] changes seasonally. One of the best wine selections in Chester County."
Radice
722 W. DeKalb Pike, Blue Bell
"Great Italian food and wonderful atmosphere."
Ristorante San Marco
504 N. Bethlehem Pike, Ambler
"Every dish here is incredible, but the pasta is homemade and fresh." "The best langostinos and fried calamari."
Totaro's Ristorante
729 E. Hector Street, Conshohocken
"Excellent food; the owner, Andrew, makes everyone feel welcome." "Great happy-hour specials!"
Tre Fratelli
17 Summit Square Shopping Center, Langhorne/Newtown
"A BYOB that is great with kids; they can have a pizza, and we have filet mignon or chicken stuffed with crabmeat."
Tutto Mario
459 W. Butler Ave., Chalfont
"When [server] Rebecca recites the day's specials, it's like she's reading from a romance novel; her descriptions will make you fall in love with every dish." "Fantastic veal chops!"
Villa Barolo Ristorante and Wine Bar
1373 Easton Road, Warrington
"Definitely go here for the experience of the grilled ostrich with a pinot noir reduction, the raw-bar oysters and the whole fish, which is filleted tableside."
Yangming Restaurant
1051 Conestoga Road, Bryn Mawr
"Yangming didn't win No. 1 Chinese Restaurant in America for no reason!" "Great atmosphere and amazing food!"