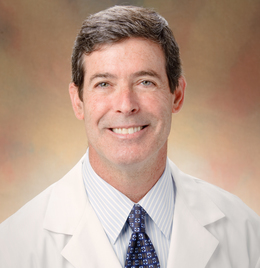 Small Miracles
Dr. Michael I. Sobel and his colleagues at Abington Reproductive Medicine offer personalized infertility care on the Main Line
For the one in eight American couples struggling with infertility, recent advances are allowing for long awaited miracles. Abington Reproductive Medicine, a practice with seven office locations in our region—including one conveniently located across from Paoli Hospital—is pioneering the way for couples to have the families they have always dreamed about.

Always Advancing
There are a variety of treatment options available for couples struggling with infertility, many of which may still be relatively unknown to the general public. The field of fertility medicine continues to advance rapidly, and Abington Reproductive Medicine is always looking to stay on the cutting edge. Even in vitro fertilization (IVF), medication therapies and egg freezing, which are not new treatments, are always being improved upon and continue to advance with technological innovations. These, along with many other options, are creating new possibilities every day.

"The field has seen a lot of changes in the last five years that have not only brought new techniques but also increased awareness," says Michael I. Sobel, D.O., FACOOG, who is board certified in both reproductive endocrinology/infertility and obstetrics/gynecology. Dr. Sobel, who has been has been in the Philadelphia region for most of his distinguished career, joined Abington Reproductive Medicine after 12 years of serving as the clinical director for the Reproductive Science Institute in Wayne.

"Fertility preservation is one of those areas where there is a greater awareness," Dr. Sobel says. "In the past, a woman being treated for cancer might have never had a conversation about freezing her eggs. Today, it's a common conversation for both cancer patients and those that electively chose to do so. And the technology is there to support it."

The techniques for freezing both eggs and sperm have become increasingly successful and therefore increasingly popular, adds Lauren W. Milman, M.D., FACOG, who is board certified in obstetrics and gynecology, and a new face at the practice. Dr. Milman grew up in New Jersey but has been living and practicing in Philadelphia for more than a decade. Paoli will be one of her primary locations with the practice.

"While freezing and thawing eggs for later use was once considered experimental, the increasing rates of success have moved it out of that realm and it's now an accepted method of fertility preservation," Dr. Milman says.

A Variety of Options
Of course, for those who are ready and want to grow their family now, the Abington Reproductive Medicine group uses the most advanced technologies available to offer complex infertility treatments. These include IVF, assisted hatching, egg donation and surrogacy, intracytoplasmic sperm injection and pre-implatation genetic diagnosis. Abington Reproductive Medicine is also one of only a handful of centers in the world that offers endometrial coculture, which is an advancement in the culturing techniques of the embryo than can possibly improve growth and pregnancy rates. This procedure involves placing a patient's fertilized eggs on top of a layer of cells from her own uterine lining, creating a more natural environment for the embryo to develop, explains Dr. Sobel.

In terms of egg donation, Abington Reproductive Medicine has a thriving program through which individuals can donate both eggs and embryos to help fulfill a couple's dream of having a family. "So often we think of donations in terms of male sperm, but the advancements in IVF have made egg donation an obviously needed piece of the puzzle," explains Dr. Sobel. "If an individual would like to be an egg donor, they can contact our practice and go through the screening process. We are fortunate to have a very successful egg donor program here."

While IVF can be an expensive undertaking, the professionals at Abington Reproductive Medicine are equipped to walk patients through the financial aspect of undergoing treatment. A full-time insurance specialist helps patients go over what is covered and what is not covered in detail, so patients are prepared for what lies ahead. And because of a new study the practice is partaking in, some patients may even have the option to receive some financial coverage.

"Because the practice has become well known, we've had the opportunity to enroll in a study with a European pharmaceutical company," Dr. Sobel says. "We are currently enrolling patients. This study can reduce the cost of IVF, which could be very beneficial to qualifying patients."

Assisting in Every Way
Of course once patients do begin treatment, the practice does everything it can to help put patients at ease and keep them calm and comfortable. This includes going above and beyond with the use of live harp music during IVF.

"The idea of the harp music was borne from a study that showed that certain musical frequencies had a positive effect on patients after surgery," explains Dr. Sobel. "So we spun that into utilizing live harp music during IVF. It certainly has a calming effect on patients during a procedure for which they have to be awake but relaxed."

Dr. Sobel says that in addition to various infertility treatment options, the practice also provides services for patients who need surgery to improve fertility or for overall gynecological help. "Our philosophy with surgery is focused on organ-sparing procedures," Dr. Sobel says. "We will try to improve what is already there. We emphasize conservation of the ovaries and the uterus when possible."

With all of these options available, Abington Reproductive Medicine has been able to offer everybody a chance to build a family. That includes many gay, lesbian and transgender couples, according to Dr. Milman. "We have many options that include sperm donation, typically for lesbian couples, or embryo donation and surrogacy options for homosexual male couples," she says. "As a practice we have assisted LGBT couples to build their families."

Aiming High
Most patients who require infertility services, whether it be for testing or treatment, do require multiple visits. "Unlike your OBGYN visit, which is typically just once a year, infertility services require a concentrated, multivisit process," says Dr. Sobel.

As such, the specialists at Abington Reproductive Medicine aim to make the most of the patient experience with not only cutting-edge technology but also important elements such as patient comfort. "We have the privilege of offering services as the Main Line hospitals, including Paoli Hospital, Lankenau Hospital and Bryn Mawr Hospital," says Dr. Sobel. "And in addition to offering insurance assistance, we also offer psychological support with in-house support groups and access to counseling. We recognize this isn't always an easy time for couples, and we want to do everything we can to make the entire experience go as smoothly and successfully as possible."

Abington Reproductive Medicine
For more information on Abington Reproductive Medicine locations in Abington, Doylestown, East Norriton, Lancaster, Langhorne, Lansdale and Paoli, visit www.abingtonreproductive.com or call 215-887-2010.