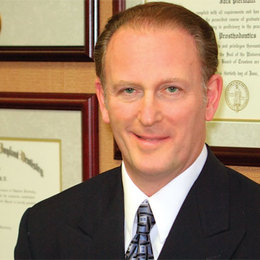 Saving time, money and smiles
Dental Arts of South Jersey offers multiple specialties under one roof
Thirty years ago when Dr. Jack Piermatti was first beginning to practice dentistry, he chose to follow a career path that was fairly radical at that time, and is still uncommon today. He chose a specialization in prosthodontics, but trained in dental implant surgery as well. Prosthodontics is a specialty the American Dental Association recognizes as, "implant, aesthetic, and reconstructive dentistry."
Although most prosthodontists do not perform dental implant surgery, Dr. Piermatti chose to pursue training in both areas, achieving double board certification by The American Board of Prosthodontics as well as the American Board of Oral Implantology.
"In general, throughout the industry, the surgical specialist who places implants doesn't make the teeth, and those who make the teeth don't place the implants," he explains. "But because I am dual trained. I do both."
This ability to perform both functions has served Dr. Piermatti and his patients well over the intervening decades. When he founded Dental Arts of South Jersey in Voorhees 22 years ago, he brought this mentality with him. He also brought along other specialists to form a professional team that today consists of five specialists, one general dentist, four hygienists and 23 support staff—a team that provides a unique service to patients of New Jersey, Delaware and Pennsylvania.
"Because we do something that's unique in implant dentistry, we have patients who come from pretty far for our specialized treatments— Philadelphia and its suburbs—Bucks and Montgomery counties—Atlantic City and Delaware," he adds. "There are certainly other dentists who do dental implants, but we do the complex full arch and full mouth implant reconstruction. It's highly specialized."
Repairing devastating loss
Just ask Frank Pasquarella of West Collingswood Heights, NJ, who lost all his teeth to gum disease when he was only 64, about four years ago. "It was probably the most devastating thing to happen to me," he remembers. "I just could not deal with the dentures."
So Pasquarella went to see Dr. Piermatti on a friend's recommendation, and ended up having total dental reconstruction. Fifteen implants and caps later, his whole mouth was completely repaired. He could eat normally again, his appearance was restored, and perhaps most importantly for him, his confidence and happiness reemerged.
"This was the best thing I ever did. It's 95 percent as good as my original teeth," says Pasquarella. "You just don't have quite the same feelings, but there's really no difference between these and my original teeth."
The complicated process took nearly six months from start to finish for Pasquarella, although for others, the procedure is less time-intensive. "Sometimes the work can be done in a day," says the doctor. "Sometimes, implants can be placed and provisional teeth may be inserted in one visit. But whether it takes a day or a few months, the continuity is here, and patients can have that comfort level for appointments, the financial part and especially the surgical and reconstruction aspects of their work. There is one office in which all responsibility is taken."
This continuity of care is one of the reasons Pasquarella has referred Dental Arts of South Jersey to others. "I went to a couple other dentists, but they all wanted to do part of the work and send me somewhere else for the rest. Here, I couldn't have been more pleased," he says. "And it impressed me too that Dr. Piermatti was just as happy with what he did for me as I was. He took such pride in his work and in his ability to help me through this devastating period of my life."
More than 13,000 procedures performed
Pasquarella's case is similar to the bulk of patients treated at the facility. Many who come to Piermatti for care are aged 55 and older and have failing dentistry—periodontal disease or crowns and teeth that are failing.
"Many are looking at the removal of some or all of their natural teeth, which is pretty daunting for a patient who is still vital at 65, still working, and young at heart, wanting to work and look their best," he says. Dental Arts also treats accident victims, or those with congenitally missing teeth, although they typically don't place implants in patients under 18.
Dr. Piermatti's expertise in dental implants not only has benefited countless patients, but he has taught dentists from all over the world the techniques of dental implant surgery and implant restoration. As an Assistant Clinical Professor at UMDNJ-New Jersey Dental School, Piermatti teaches post-graduates in the Prosthodontic Residency Program at the school and serves as an Examiner for the American Board of Oral Implantology.
"I enjoy sharing my experiences with the young doctors and try to make their training as comprehensive as possible," Piermatti says. "After placing about 13,000 implants, I think I have something to share."
The best standard of care
When reconstruction of the entire arch of teeth is needed, Piermatti stresses that his facility offers an excellent approach. Advanced, state-of-the-art medical screening
equipment helps his team provide cutting edge dental care as well.
The Dental Arts office uses a dental CT scan machine, and Piermatti believes his is one of the only offices in the Delaware Valley to have such equipment. It allows him to more accurately diagnose and plan implantation surgery with a much lower dose of radiation. "Typically, a patient goes to a hospital for a CT scan, where they get 200 times the radiation they do with this machine," he says.
In addition, implant surgery can be done in Piermatti's office on the computer first, creating highly specialized templates which allow him to place implants identical to what was seen on the computer.
"This allows for very difficult and sensitive cases to be done through virtual surgery, with a very small margin of error," he explains. Called "Computer Guided Implant Surgery," the technology used at Dental Arts was developed by Nobel Biocare, the number one manufacturer of dental implants in the world. Nobel Biocare also utilizes Dr. Piermatti as a consultant, trainer and speaker at national dental meetings.
At the end of the day, it comes down to patient wellbeing, and Dr. Piermatti confirms that Frank Pasquarella was right. "What brings me the most satisfaction in my work is to see patients who had really been suffering, who couldn't eat or smile, and how on completion, we have brought out a whole new person. When I see the enjoyment they have and tell us how happy they are…that makes me happy too."
Dental Arts of South Jersey
001 Laurel Oak Road, Suite C-1
Voorhees, NJ 08043
856-783-5777
www.dentalartsofsouthjersey.com
Brenda Lange is a freelance writer. www.brendalange.com.
Rob Hall is a freelance photographer from Plumsteadville.