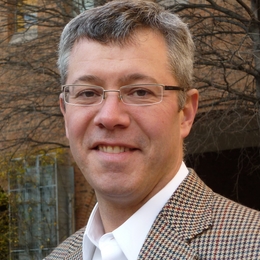 Heavy Hitter
Batting around with Alex Rice, manager of last year's Little League darlings, the Taney Dragons
Alex Rice grew up playing baseball. He "had an arm," he says, meaning he could pitch when needed, but he preferred playing shortstop or catcher. Regardless of the position, though, he admits he was "run of the mill" or "average at best." His coaching skills, however, are a different story.

Rice orchestrated the Taney Dragons' dramatic run to the 2014 Little League World Series in South Williamsport, Pa. Representing the Mid-Atlantic region, the Dragons—led by Mo'ne Davis, a 13-year-old female pitching phenomenon—ultimately fell short of the championship game, but their heart, skill and poise gained them the respect of an entire city, and then some. Davis graced the cover of Sports Illustrated, while Rice earned "Citizen of the Year" honors from the Philadelphia Inquirer, and the whole team enjoyed a ticker-tape homecoming upon their return to Philly.

When he's not coaching, Rice plies his craft as an architect with West Chester-based firm Archer & Buchanan Architecture Ltd. He specializes in high-end residential jobs, with a focus on historic properties. Originally from Boston, Rice relocated to be with his wife, a Philadelphia native he met while the two were studying at Washington University in St. Louis. They now live in Center City with their two kids, including their 13-year-old son, Jack, who played for the Dragons.

Most of the individuals responsible for making the Taney Dragons a household name "aged out" of Little League and have graduated to the Anderson Monarchs, which are based out of the Marian Anderson Recreation Center in Graduate Hospital. We spoke to Rice about last year's whirlwind trip to the Little League World Series, his coaching philosophy and the importance of focus.

Why do you think you have become such an effective coach?
You have to know your kids and how they respond best. Also, I try to be really positive and keep the kids "up" and make them accountable. If you want them playing as mature "A" players, you have to make them confident. I try not to over-coach on the little stuff and give them the benefit of the doubt. Particularly with the amount of time we ask of them and their families, you have to keep it positive or they won't want to come. At the same time, they have to understand what we're working toward so they're all on the same page.

I imagine your approach is about much more than just teaching kids how to play a game.
It's about way more than baseball, on a couple of levels. I try to stress to them to not get too high or too low, to stay level and to keep things in perspective. I have them confident enough so that they never feel they are out of a game; they always feel like they will come back [if they are behind in the score]. That's something I think they learn over the years, that when things aren't going well, take three deep breaths and refocus. I've had kids give up home runs and the first thing they do is start crying. I remind them, "What's the worst that can come of it? Keep it in perspective."

I like to show them how to carry themselves. … When someone sees us, we want them not to know whether we're up by 10 or down by 10. The key is to have them focused. I have a checklist of things I want them to do before the game starts, so they know who has a "hose" for an arm, who is a lefty, so when a situation arises in a game they know the personnel on the [opposing] team. That way, when the moment arrives, they know what they're supposed to do.

Keeping things in perspective must have been difficult at certain points because of all the publicity the team received.
It was surreal. The parade, the [Taney Dragons] Night at Citizens Bank Park—it was completely surreal. At some points, I think it was a little tough. The kids were 12 or 13 when we were up there [playing in the 2014 World Series]. I think it was a novelty to them, so they kind of hunkered down and kept each other entertained and blew off what was going on around them. Once the game started, it was just another game.

"Citizen of the Year" is a pretty big deal. Did it change your life at all, even just in the short term?
It didn't, really, but I appreciated it. It was just a terrific exclamation point to the whole year for me. With this team it was always about more than winning baseball. … People are often dismissive of Center City kids, so for me it was important for them to do well. It was more than just winning games; I wanted them to get some attention and be role models for other kids in town. All the kids got along—from the wealthy kids in private school to the kids from extremely modest backgrounds. Kids don't typically have issues or problems like that; it's the adults who create issues and problems.

What do you have your sights set on next?
The kids have aged out of Little League, so we're working on the transition to the big field. Playing against the 14-year-olds, we'll take our lumps, and I would say we'll fall off the radar a bit, but seven of the 12 kids [from last year's team] are still together. Look for us in two to three years.