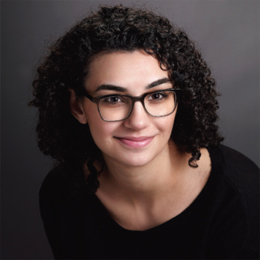 Starting a New Page
There's never a more perfect time for change than during the start of the new year. It's an opportunity to recreate ourselves—whether that be setting up healthy fitness goals, becoming more financially sound, or preparing a resolution to make this year the best one yet.
Personally, 2017 started with my new position as editor and to say it wasn't unnerving is an understatement. While I have worked in publishing for almost 10 years now, change is constantly at the forefront of the industry and the one thing I've learned is to always take it in stride. Change is scary, but more often than not, it leads to more eye-opening and fantastic experiences.
Here at the magazine, we're embracing change and making resolutions of our own: to continue to bring you the best of the Greater Philadelphia Area from its exciting news, hot spots and noteworthy locals. As editor, I hope to make good on that promise and starting with this issue, I'm excited to say that we're already off to a great start.
In fact, we're kicking things off with a look back at 2016 and all of its high points and paying homage to a few of our headliners that have graced these pages from Point Pleasant native Kirsten Dunst to Philadelphia's very own, Will Smith.
More importantly, we have new stories that will be worth your while this month, including a feature about Philadelphia's second son, Richard Gere, and his balancing act as an activist, actor and most importantly, a father. In light of the nation's impending change—starting Jan. 20 when President-elect Donald J. Trump takes on his new role—we spoke with financial experts on how investors should proceed with their respective financial plans.
There's a lot to cover and just so many pages to do it, but we hope you join us in welcoming the new year, filled with change, promise and excitement.
Josephine Cusumano
Editor
Published (and copyrighted) in Suburban Life Magazine, January, 2017.