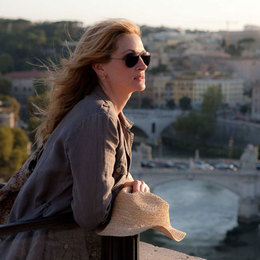 Summer Scenes
KYW film critic and Wyncote resident Bill Wine previews 20 films that will heat up the box office this season. Hollywood's summer movie season, with glossy commercial blockbusters lined up like teenage girls at a Twilight screening, has begun earlier and earlier in recent years. Now, it semi-officially begins at the start of May.
With Iron Man 2, Robin Hood, MacGruber, Sex and the City 2 and Prince of Persia: The Sands of Time already beckoning moviegoers from multiplex marquees, we've long since taken our first sweet sip of summer cinema. But there are still warm-weather flicks galore headed our way, with sequels, remakes and comic book adaptations prominent, reflecting risk-averse movie executives' desire for a built-in fan base to hedge their big-budget bets.
Look for 3-D attractions, which have been hot since Avatar set box-office records, despite their higher ticket prices. Here, then, are 20 of the biggest—or at least, most anticipated—movies opening from June through August, a healthy smattering of them potential blockbusters. As always, all of them get four stars until they actually open.
JUNE
Killers
Katherine Heigl stars in this Romancing the Stone-veined romantic action comedy as a suburbanite who meets Mr. Right, (Ashton Kutcher), while she's vacationing in France with her parents. They marry before he gets the chance to tell her that he happens to be a government assassin. Oops. Behind the camera is Legally Blonde director Robert Luketic, who last worked with Heigl on 2008's The Ugly Truth. (June 4)
The A-Team
The iconic TV series, an '80s flashback about a rogue crew of ex-special ops, is resuscitated in this big-budget, big-screen incarnation starring Bradley Cooper as Faceman, the ladies' man originally played by Dirk Benedict; Liam Neeson as Hannibal, first played by George Peppard; Sharlto Copley as technical whiz Murdock, originated by Dwight Schultz; and Quinton "Rampage" Jackson as B.A., first played by Mr. T. Director Joe Carnahan's new plot finds the Iraq War veterans escaping from a military prison after being falsely accused of a crime, then pursued by military officials, including one played by Jessica Biel, who used to be romantically involved with—you guessed it—Faceman. (June 11)
The Karate Kid
The popular original 1984 version of this martial arts thriller starred Ralph Macchio and Pat Morita. The remake, featuring Jackie Chan and Jaden Smith (son of superstar Will), follows a young American from Detroit who moves to Beijing with his mother (Taraji P. Henson). He gets martial arts training from Chan as the eccentric kung fu master, Mr. Han, so that he can protect himself from bullies. Once again, the climax is a martial arts tournament. (June 11)
Toy Story 3
How does a sequel follow two masterworks to the theater? This third computer-animated installment, following the dazzling Toy Story (1995) and Toy Story 2 (1999), will face just that challenge. In Toy Story 3, it's about a decade later, and the owner of toy cowboy Woody (voiced again by Tom Hanks) and space ranger Buzz Lightyear (Tim Allen) packs up and heads to college. His large collection of childhood playthings is shipped off to a daycare center, where they meet a new batch of toys and toddlers. This is Pixar's 11th project and they're 10-for-10 both artistically and commercially—so I wouldn't bet against them. And, as if they need any help, it's also in 3-D. (June 18)
Jonah Hex
Josh Brolin stars as the comic book-cowboy title character in this revenge-themed action thriller based on the DV comic book of the same name. An Oscar nominee for Milk and the presidential star of W, Brolin plays a grotesquely scarred Confederate bounty hunter whom the U.S. military hires—not that he has a choice—immediately after the Civil War. His mission: Track down a terrorist, played by John Malkovich, who's none too happy with the outcome of the war, and shares with Hex a troubled past. Megan Fox also co-stars as Hex's love interest. (June 18)
Grown Ups
Adam Sandler, Chris Rock, Kevin James, David Spade and Rob Schneider play childhood friends and former basketball teammates whose high school coach passes away. They gather over a Fourth of July weekend for the first time in 30 years, in this reunion comedy from veteran director Dennis Dugan. Look for Salma Hayek, Maya Rudolf and Maria Bello for coed support. (June 25)
Knight and Day
Tom Cruise reunites with Cameron Diaz, with whom he last shared the screen in Vanilla Sky in 2001, in this Mr. and Mrs. Smith-esque international romantic caper. Cruise plays a secret agent protecting a scientist, played by Paul Dano, who has invented a limitless power supply. Somehow, unlucky-in-love Diaz, although a civilian, ends up in the middle of all the fugitive derring-do. Also on board is director James Mangold, who's been on a hot streak with the Oscar-nabbing Walk the Line and the impressive 3:10 to Yuma. (June 25)
The Twilight Saga: Eclipse
The third installment of the Twilight saga based on Stephenie Meyer's romantic vampire novels is expected to draw the customary crowds of eager teens. Eclipse follows the 2008 original and the 2009 sequel, New Moon—blockbusters both—and finds Seattle plagued by a string of mysterious killings, while lead Kristen Stewart, as high school graduate Bella Swan, is once again torn between vampire Edward Cullen (Robert Pattison) and werewolf Jacob Black (Taylor Lautner). Decisions, decisions. (June 30)
JULY
The Last Airbender
The latest from still-local-after-all-these-years M. Night Shyamalan, the director of The Sixth Sense, is an epic fantasy, a live action, martial arts-heavy adaptation available in 2-D and 3-D. It's also the first installment in a projected trilogy. Adapted from the first season of Nickelodeon's animated TV series, Avatar: The Last Airbender, (no, not that Avatar), the good-versus-evil adventure combines special effects, stunts, a strong spiritual thrust—as is Shyamalan's wont—and a young cast. Noah Ringer stars as Aang, a gifted but reluctant 12-year-old hero who travels to the North Pole with his friends to learn the secrets of his craft and, while he's at it, save the world. (July 2)
Despicable Me
Steve Carell provides the lead voice in this animated 3-D comedy about a megalomaniacal mastermind named Gru who lives anonymously in a vast secret hideout underneath a suburban neighborhood. Gru is plotting the biggest heist in the history of the world: he plans to steal the moon. The vocal supporting cast includes Jason Segel, Will Arnett and the estimable Julie Andrews. (July 9)
The Kids Are All Right
Writer-director Lisa Cholodenko (Laurel Canyon) offers an R-rated comedy-drama about a lesbian couple in Southern California who've been together for two decades. The pair, played by Julianne Moore and Annette Bening, learn that their teenage son and daughter have located their anonymous sperm-donor father, (Mark Ruffalo), without their parents' knowledge. When they uncover his identity, the family dynamics get head-spinningly complicated. (July 9)
The Sorcerer's Apprentice
The tale that inspired the most memorable sequence in Disney's 1940 animated film Fantasia is told in live action in this CGI-laden supernatural family adventure thriller about dueling wizards in modern-day Manhattan. Nicolas Cage stars as the head sorcerer opposite She's Out of My League's Jay Baruchel, who plays a college student reluctantly recruited to assist Cage in battling the forces of darkness. Director Jon Turteltaub previously worked with Cage on the two National Treasures, which were anything but. (July 16)
Inception
The latest from Christopher Nolan, the gifted director of The Dark Knight, The Prestige and the mind-bending Memento, is a PG-13-rated thriller about a group of "dream thieves" who steal ideas for corporate gain by inserting themselves into people's subconscious while they're sleeping. Leonardo DiCaprio stars as the team's leader, and his supporting cast includes Joseph Gordon-Levitt, Ellen Page, Michael Caine, Cillian Murphy and Ken Watanabe. (July 16)
Salt
Angelina Jolie, playing a lead role in which she replaced Tom Cruise (who jumped ship because he felt that the character was too similar to his part in the Mission: Impossible flicks), stars as a CIA agent accused of being a Russian spy on a mission to assassinate the president. Director Philip Noyce, whose action thriller finds Jolie's heroine on the run and trying desperately to clear her name, is evidently attempting to establish the Jolie character as a basis for an ongoing franchise, not unlike James Bond or Jason Bourne. (July 23)
Dinner for Schmucks
Comic actors Paul Rudd and Steve Carell team up for a third time, following The 40-Year-Old Virgin and Anchorman, sharing the lead in an American remake of a French comedy from 1998. Jay Roach, who helmed all three Austin Powers romps as well as Meet the Parents and Meet the Fockers, directed this odd-couple comedy about a dinner party where each attendee is competing to bring the biggest imbecile as his or her dinner guest. The Hangover's resident crazy, Zach Galifianakis, also makes an appearance. (July 23)
AUGUST
Eat Pray Love
Elizabeth Gilbert's best-selling 2006 memoir, Eat, Pray, Love provides the source material for this Julia Roberts vehicle about a year in the life of a divorced woman. Writer-director Ryan Murphy's supporting ensemble—Javier Bardem, Billy Crudup, James Franco and Richard Jenkins—portray the men in the protagonist's life as she travels around the world attempting to accomplish and indulge in the titular checklist. (Aug. 6)
The Other Guys
Will Ferrell and Mark Wahlberg team up in this buddy comedy about two low-profile cops who get the chance to break out of the office and work on a high-profile case involving financial fraud. But they're only ordinary cops at best, making it tough for them to compete with the city's supercops, Samuel L. Jackson and Dwayne Johnson. Director Adam McKay, who also co-wrote the screenplay, has worked with Ferrell before (Talledega Nights, Step Brothers, Anchorman) and fronted more than his share of go-for-it comedies. However, it's the first starring role in a comedy for drama veteran Wahlberg—playing against improv master Ferrell, no less. (Aug. 13)
The Expendables
In addition to co-writing and directing, Sylvester Stallone stars in this R-rated action thriller, a throwback tribute to the rock-'em-sock-'em action films of decades past. In The Expendables, he leads a team of mercenaries hired to infiltrate a Latin American country and overthrow a murderous dictator. Jason Statham, Jet Li, Mickey Rourke, former NFL jock Terry Crews and Dolph Lundgren offer musclebound support, backed by cameos from Bruce Willis and the Governator, Arnold Schwarzenegger. (Aug. 13)
The Switch
Jennifer Aniston and Jason Bateman co-star in a comedy about a woman who opts for artifical insemination and isn't aware that her best male friend has substituted his own sperm for that of her official donor. Then he realizes he's actually in love with her. Then she moves away. Soon it's seven years later and he meets her son, who looks a lot like him. Josh Gordon and Will Speck, who co-directed the 2007 Will Ferrell comedy, Blades of Glory, helm this high-concept PG-13 romp. (Aug. 20)
Going the Distance
The narrative-feature debut by documentarian Nanette Burstein, who directed 2008's fascinating American Teen, stars Drew Barrymore as a graduate student in New York City who meets music executive Justin Long, but then must return home to California. Barrymore and Long bring their off-screen romantic history to the table in a rom-com that explores the couple's long-distance relationship. (Aug. 27)