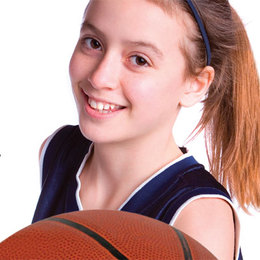 Report Card: Extracurricular Costs
Some schools charge activity fees to ease budget woes
See Suburban Life's 2010 Public High School Report Card here.
In the current economy, people have become more careful with their budgets, and our public schools are no exception. A "pay to play" system has been instituted in several districts in our area, with more potentially to come.

To date, three area school districts that are known to charge fees for extracurricular activities are Marple Newtown in Delaware County and Wissahickon and Souderton of Montgomery County.

Officials at the schools don't want to administer these extra fees, especially in this economy, but in difficult times, districts have to be creative in funding various programs.

At Marple Newton, the one-time-a-year fee is $75 per child for middle school and high school, according to athletic director Dennis Reardon. There is a cap of $150 per family. For example, if a child participates in three sports, the fee is still $75.
"What this fee has done is allow us to run middle school and freshman athletics," Reardon says. "If you don't have freshman competition especially in a sport like football, those youngsters could get hurt going up against juniors."

Reardon says activities such as student council and the National Honor Society don't require students to pay. It has to be an activity where a teacher or coach oversees it and the school competes against other schools and needs to provide district transportation.

The Wissahickon School District has a one-time $50 per-year activity fee for any student participating in a co-curricular activity.

"It is something when I got the job the kids were doing," says Wissahickon football coach John DeSimone, now in his ninth season. "The district is also very accommodating, and if a student doesn't have the money up front they will have a payment plan."

This school year will be the first for a $50 activity fee in the Souderton Area School District for all middle and high school students if they choose to participate in any co-curricular activity, either athletic or non-athletic. Like the other schools, it is a one-time yearly fee even if a student participates in multiple activities.

"Public schools need to begin generating revenue outside of property taxes," says Frank Gallagher, assistant to the superintendent and director of pupil services of the Souderton Area School District. "SASD spends $1 million in athletics and activities. The student activity fee will help support these activities for students."

Marc Narducci is a freelance writer based in South Jersey.