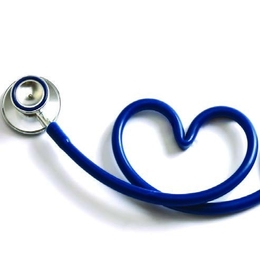 The Beat Goes On
At medical institutions throughout the Greater Philadelphia Area, new therapies help people of all ages overcome potentially life-threatening heart conditions.
Ask anyone who has ever had to endure a breakup or the death of a loved one, and they'll say the heart is a remarkably resilient organ. But here's the paradox: It's also profoundly vulnerable—and not only to the pain of loss.
Cardiovascular disease accounts for more than 836,500 deaths in the United States per year, or about one in every three deaths in the country, according to data from the American Heart Association. Bearing those numbers out, that amounts to approximately 2,300 Americans dying of cardiovascular disease each day, or an average of one death every 38 seconds.
So, what can the average person do to strengthen this muscle? As preventive measures, physicians typically prescribe moderate exercise, stress-reduction techniques and a heart-healthy diet—meaning lots of high-fiber foods, such as fruits, vegetables, whole grains and nuts, paired with the reduced consumption of highcalorie, nutrient-poor foods and beverages.
The AHA offers some well-informed guidance, too. In working toward its so-called "2020 Impact Goal," the AHA is striving to improve America's cardiovascular health by 20 percent and reduce deaths from cardiovascular diseases and stroke by 20 percent, all by the year 2020. As part of this initiative, the organization is working to raise awareness of seven key factors that can help improve cardiovascular health: not smoking, indulging in physical activity, maintaining a healthy diet, keeping a low body weight, controlling cholesterol, maintaining a low blood pressure and preventing the onset of diabetes.
But what happens if, despite preventive measures, cardiovascular disease raises its ugly head?
Steps Forward
Thankfully, medical institutions throughout the Greater Philadelphia Area have made tremendous strides to keep hearts healthy or, when needed, recover from a scare. A number of locally based hospitals and medical centers have led the way with innovations in screening technology, pharmacology and minimally invasive surgical techniques.
What's more, new discoveries are being made every day, including right in our backyard. At Penn Medicine's Penn Cardiovascular Institute in Philadelphia, for example, researchers and physicians devote their time to finding new medical breakthroughs in cardiovascular care—including getting patients to enroll in clinical trials using advanced devices, medications and procedures.
As a result, people of all ages are working through potentially life-threatening heart problems and coming out the other side with the ability to live a high quality of life.
One such example of these advancements is a procedure known as TAVR, sort for transcatheter aortic valve replacement. This minimally invasive procedure effectively treats severe aortic stenosis, a condition in which the aortic valve narrows or becomes obstructed, thereby preventing the flow of blood to the body. During a TAVR procedure, a surgeon inserts a catheter, typically through a small incision in the patient's groin (or in the patient's chest wall between the ribs), and threads it into the heart. The surgeon then implants an artificial heart valve to replace the damaged one, thereby enabling the blood to flow again and improving the patient's heart function.
The world's best-known cardiothoracic surgeon Mehmet Oz, M.D.—TV's "Dr. Oz"— once described TAVR as the cardiology equivalent of the moon landing. TAVR provides an able option to open-heart surgery, especially for those patients who may not be able to endure a long surgical procedure. The procedure typically takes 60 to 90 minutes, compared with as much as six hours for open-heart surgery.
Still, TAVR has come a long way since its 2011 approval by the U.S. Food and Drug Administration. At locally institutions such as St. Mary Medical Center in Langhorne, the procedure can now be done using conscious sedation, an advancement that has led to shortened hospital stays and reduced surgical risks for qualifying patients.
If a patient were to have the procedure under general anesthesia, the patient would have to be mechanically ventilated, thereby necessitating a longer recovery in the intensive care unit for continued monitoring. Under conscious sedation, however, patients are placed into a state of what's often referred to as "twilight sleep," meaning the patient is technically still awake during the procedure but experiencing no pain and largely unaware of what's going on—similar to what one might experience during a colonoscopy or endoscopy.
Some patients may not be good candidates for having the procedure done under conscious sedation—those with a history of sleep apnea or at risk of a compromised airway, for example. That having been said, St. Mary Medical Center now uses conscious sedation in approximately 40 percent of TAVR patients, according to George Heyrich, M.D., St. Mary's director of interventional cardiology and structural heart disease.
"It's becoming a much more mainstream approach," says Dr. Heyrich. "Now we're looking for reasons not to do it. … The length of stay may be shorter, and the recovery is usually a lot quicker. You're up walking soon after the procedure, and you're routinely discharged the next day, as opposed to having a long hospital stay."
The goal of this procedure, among other revolutionary therapies in heart care: to get patients back to living their lives again, without fear and without compromise.
The Greater Philadelphia's ?nest hospitals and medical centers devoted to cardiology offer an array of surgical, pharmacological and therapeutic options to help patients care for their hearts.
Abington-Jefferson Health
Multiple area locations
AbingtonHealth.org
Bryn Mawr Hospital/Lankenau
Heart Institute
Bryn Mawr
MainLineHealth.org/Specialties/LHI
Children's Hospital of Philadelphia
Philadelphia
CHOP.edu
Einstein Health Network
Multiple area locations
Einstein.edu
Lankenau Medical Center
& Heart Pavilion
Wynnewood
MainLineHealth.org/Specialties/LHI
Paoli Hospital/Lankenau
Heart Institute
Paoli
MainLineHealth.org/Specialties/LHI
Penn Medicine/Penn Heart and
Vascular Center
Philadelphia
PennMedicine.org/Heart
The Richard A. Reif Heart Institute
of Doylestown Hospital
Doylestown
DoylestownHealth.org
Riddle Hospital/Lankenau
Heart Institute
Media
MainLineHealth.org/Riddle/Heart
St. Mary Medical Center
Langhorne
StMaryHealthcare.org
Temple Heart and Vascular Institute
Philadelphia
Heart.TempleHealth.org
Tower Health
Multiple area locations
TowerHealth.org
Published (and copyrighted) in Suburban Life Magazine, February 2018.
.
.

.