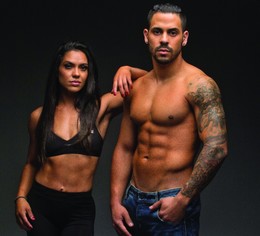 Beautiful, Inside and Out
At the Body Arts & Science Center in Bala Cynwyd, individuals restore their inner and outer beauty to become the best versions of themselves possible.
While outer beauty pleases the eye, inner beauty captivates the heart. The truest beauty of all encompasses both, radiating out to the world from within.
This is the precise kind of thinking that has earned the Body Arts & Science Center in Bala Cynwyd such acclaim, both in the Greater Philadelphia Area and far beyond. It may seem a contradiction when one considers the nature of the practice. The Body Arts & Science Center, which serves the community as an Ambulatory Surgery Center licensed by the Pennsylvania Department of Health, specializing in cosmetic enhancement, boasts a team of surgical professionals who value every component of building up an individual, beginning with love for oneself.
The practice's surgical team understands that true beauty starts within, which is why they work so diligently to ensure that a patient's self-confidence and self-respect are at the center of every procedure they perform.
The Body Arts & Science Center's surgical team—Board-Certified Plastic and Cosmetic Surgeons Carmen N. DiMario, D.O.; Julio Clavijo-Alvarez, M.D.; and Robert Skalicky, D.O.—addresses each case and each patient individually. Whether the candidate is looking to slim down their frame with liposuction or liposculpting, or augment their shape with a breast lift or a tummy tuck, the Body Arts & Science Center aims to provide outstanding care. Most importantly, Dr. DiMario shares this sentiment: "We want to see our patients healthy."
Procedures performed also include facial plastics, such as rhinoplasty, facelift, chin implant and blepharoplasty (eyelid augmentation) procedures, as well as a number of minimally invasive aesthetic procedures for the face and body as part of a comprehensive treatment plan. One procedure for which the Body Arts & Science Center has garnered particular acclaim is the Brazilian Butt Lift, a means of posterior augmentation to enhance one's natural features.
With every patient, much has to happen before a surgeon even thinks of lifting a scalpel. Every individual undergoes an interview of sorts, where the surgeon listens carefully to the patient and visualizes the end result. Only then does the surgeon formulate a surgical plan to create a safe and natural result that will accomplish the patient's goal.
Focused on Results
The Body Arts & Science Center sees as many as 70 patients each day, and CEO Janet Vega attributes this bustling pace to the practice's singular focus. From preoperative consultations and examinations to treatment and postoperative care, the Body Arts & Science Center accompanies each patient through every step of the process.
"We're not a medical spa; we only focus on surgery," Vega notes. "Each patient receives care after surgery to enhance their results, speed healing and monitor health."
Health and safety are hallmarks of the practice, which has performed 36,000 procedures in its more than 20 years in existence, by Vega's count. The facility never indulges in "gimmicky treatments," as Vega calls them. "We are not salespeople."
Whereas many modern medical practices gauge their success on metrics such as patient volume and the number of procedures performed, the Body Arts & Science Center takes a different approach. Hardly a "revolving door," the practice ensures that each patient feels well cared for and well informed prior to embarking on his or her transformative journey.
In this regard, the practice encourages prospective patients to research their provider options. Dr. DiMario suggests asking thorough questions, requesting before-and-after images that showcase a surgeon's skill, and inquiring about a surgeon's credentials. He adds: "Certification is very important, but people have to do their own research. Online, everyone is an expert."
Likewise, patients should understand the commitments and potential risks of any procedure they're considering, and seek out practices that strive to make sure patients have as much knowledge as possible prior to undergoing a procedure. As Vega explains, "This is why our consultations are free, because our consultations are based on education."
While the Body Arts & Science Center has received numerous accolades for the skill of its surgical staff, Vega is as equally accomplished. Dr. Clavijo-Alvarez describes her as having "an innate passion for self-acceptance," and she has been honored as one of Trademark Publishing Group's 2017 "Women of Distinction" for her professionalism and excellence in her field. As the practice's chief executive, she strives to create an environment where every individual who steps through the doors of her facility finds a path to discovering their best selves.
"It's easy to excel in something that you love," she says. "To make people feel better about themselves, to make people better versions of themselves, to add quality to people's lives—that fills me with a lot of satisfaction."
Feeling Healthy and Beautiful
Dr. Clavijo-Alvarez, a Colombia-born Harvard University graduate who learned English while studying in the United States, likes to say every opportunity "is a way of making something good out of nothing." He explains that patients who invest in their health before, during and after their procedures tend to fare better, in terms of recovery as well as in the end result.
"Surgery is serious," he says. "It is a process that requires sacrifice and understanding. If you appreciate more what you have, you take better care of it."
The Body Arts & Science Center's surgeons and administrative staff agree that realistic expectations are vital to a patient's happiness once the patient has healed and recovered from surgery. Vega is adamant that no person suffering from a state of mental distress or any sort of body dysmorphia should undertake a cosmetic procedure.
"This is why our extensive patient-selection process is so vitally important," she says. "My job is to make sure every candidate is doing a procedure for themselves. Patients need to know they are beautiful no matter what their size, and this is why we work with them on such a personal level. We're here to make them healthy and beautiful, and to make them feel better in their skin."
The Body Arts & Science Center
15 N. Presidential Blvd., Suite 200
Bala Cynwyd, Pa.
(610) 664-5500
BodyArtsCosmetics.com
Photography by Ricky Cordio at MQFactory Studio; makeup by David Aroche; hairstyling by Yenovit Duran
Published (and copyrighted) in Suburban Life Magazine, May 2018.
.
.
.