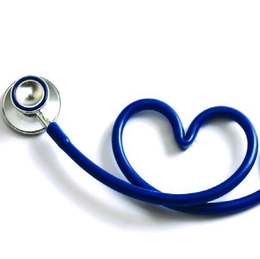 Close to Home
As city and suburban hospitals extend their reach, world-class healthcare options multiply.
A decade ago, if you had a critical health issue that required the attention of the region's most seasoned medical professionals and the most up-to-date technology, chances are you set your GPS (or, back then, consulted a map) for a destination somewhere in Philadelphia. It's a different story these days, as suburban residents seeking the most capable care don't have very far to travel.
That's because the city's top healthcare providers are increasingly coming to us.
Philadelphia's Penn Medicine continues into assertive march into suburban territory. Besides beefing up its capabilities and surgical staff at its suburban campuses in Radnor and Valley Forge, Penn has embraced a bold expansion and renovation of Chester County Hospital, the West Chester-based hospital and health system it acquired in 2013. Included in this growth plan is a 250,000-square-foot campus addition, as well as 26,000-squarefoot renovation, to account for Chester County's surging population.
Other institutions with deep Philadelphia roots—Einstein Healthcare Network, Jefferson Health and Rothman Institute—have also made inroads to the city's outer rim. For example, Einstein's sprawling campus in East Norriton has become a destination for comprehensive cancer care, among other specialties, particularly breast cancer detection and treatment, since opening its doors in 2012.
And while Tower Health and St. Luke's continue to widen their footprints, a number of suburban stalwarts—Crozer-Keystone Health System, Doylestown Health and Main Line Health, among them—have either embarked on expansions to their existing physical plants, added new surgical service lines and healthcare services, or branched out with new outpatient facilities.
In other words, whether you're in need of a mammogram, cataract removal or spine surgery to address a degenerative disc, you will likely be able to get the care you need much closer to home.
Published (and copyrighted) in Suburban Life Magazine, May 2018.
.
.
.