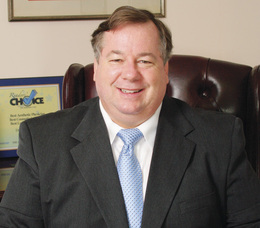 Looking Younger and Living Longer
The Institute for Laser and Aesthetic Medicine helps you achieve your goals
Vanity may be described as taking excessive pride in one's appearance. As little as 15 years ago, anyone having a cosmetic procedure, regardless of the invasiveness and the cost, was thought to be vain. Today that has changed. Aesthetic procedures, especially the minimally invasive to non-invasive ones, are mainstream and considered maintenance—something done to keep your face and body looking youthful and healthy.
A recent study published in the British Medical Journal concluded that people who look younger than their chronological age are more likely to live longer than those who don't look younger—another reason to consider aesthetic procedures.
Facial rejuvenation has long been the most desired aesthetic improvement, and today there are more options than ever to refresh the tired, aged reflection you see in the mirror.
"At The Institute, we have the most comprehensive collection of skin tightening and resurfacing devices in the Delaware Valley, with more than 50 lasers and light sources," says Dr. Glenn DeBias, founder and medical director of The Institute for Laser and Aesthetic Medicine, with offices in Doylestown and King of Prussia.
The most popular and longest studied of these devices is the CO2 laser used today in a fractional technique. Dr. DeBias, who has performed more than 8,000 such procedures over the past five years, is considered an expert in the field, and is the most experienced physician performing CO2. He is known internationally for developing the first fractional CO2 procedure in the world, and The Institute has five such fractional lasers.
One of the Institute's newest technologies, Rejuvelase is quickly becoming the most popular procedure requiring only five minutes with no discomfort or downtime. Patients come in for their monthly microdermabrasion/chemical peel and Rejuvelase procedure to stimulate collagen in the deeper skin while refreshing the outer skin. "It makes sense and it works" says Dr. DeBias. "Remember, it is not about your age. That is just a number. It is how you look and feel."
Other popular skin tightening procedures at The Institute include the Titan, a non-invasive flashlamp technology that takes about 30 minutes to perform and stimulates collagen production for four to six months. The Starlux and Affirm lasers are also non-ablative and offer a similar collagen-building matrix that refreshes your look. Other office procedures complementing skin-tightening procedures are microdermabrasion, chemical peels and intense pulsed light treatments.
"SmartLipo MPX is a sculpting procedure used to shape and contour certain areas to give a better body look, so you'll lose inches and clothing will fit better," Dr. BeBias says.
The best candidates for the procedure are people who have exhausted diet and exercise to remove those problematic pockets of fat. Even people with low body-fat percentage may require treatment to remove those stubborn pockets of fat.
The most common treatment areas of SmartLipo MPX are the lower abdominal pouch, the upper abdominal region, the flank and the lower back. Other areas include the inner and outer thighs, inner knees, upper arms, bra fat area and neck.
It's important to ask the right questions in order to choose the right aesthetic physician for you. How many of these procedures have they done? How long have they been doing them? How many do they do in an average week? Do they train other physicians on this type of procedure? There is no board certification that is AMA or AOA recognized in this subspecialized area of medcine.
"The doctors who consistently obtain the best results are most likely the ones who have the most experience and best technology," says Dr. DeBias. "There is also a level of skill and art to round out the equation for optimal results."
The Institute has continued to experience phenomenal growth over the past 12 years, with more than 140,000 procedures performed to date. The office in King of Prussia was opened in November 2008.
"We have a very high retention of patients who are satisfied and return to the office. Many refer their family and friends. We also treat new patients who have had treatments at other facilities and for one reason or another, have not been happy and are looking to see if better results are available," says Dr. DeBias. The King of Prussia office, especially, is growing exceptionally well, despite the current economic conditions.
"We offer patients a highly skilled and experienced staff utilizing the best technology available to achieve optimal results at a fair price," he adds.
The Institute for Laser and Aesthetic Medicine
1-866-48-LASER
215-230-1804
www.ilamed.com
110 Hyde Park, Doylestown
1030 Continental Drive, King of Prussia
Jeanne Criblear is a freelance writer from Doylestown.