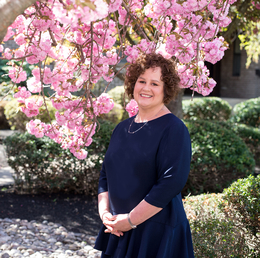 Matters of the Heart
Mindy J. Snyder, an attorney with Liebmann Family Law, helps clients contend with complex legal and emotional issues as they navigate the challenges of adoption and child custody.
As family dynamics in the United States shift, so do the intricacies of family law. This is especially true when it involves the complex legal and emotional factors surrounding child custody and adoption cases.
Keeping abreast of these trends means that Mindy J. Snyder, an attorney with Liebmann Family Law in Newtown, must apply her nearly 30 years of experience to guide families through the complex legal process of child custody and adoption. As an experienced professional, Snyder is eager to make each potential client aware of his or her obligations, rights and entitlements involving a domestic matter. Likewise, she's happy to provide clarity by answering the myriad questions that may be keeping a new client awake at night.
When most of us think of adoption, we might imagine a young couple adopting a newborn or toddler. But these days, stepparents, grandparents or other family members are stepping in to adopt children as a result of the biological parents suffering hardships or even succumbing to struggles with substance abuse.
"Society has changed so much," Snyder explains. "We see non-marriage relationships and marriages after having children, which is why my practice has extended to include so many adoptions. The goal of an adoption is to provide and maintain a safe and stable environment for the child. Thankfully, we see a lot of loving and kind people—grandparents, stepparents, aunts, uncles and other family members—stepping in when necessary to care for the children in their lives who need them."
In a Child's Best Interests
The overriding goal for an adoption or custody case is for the court to determine "the best interests of the child," but Snyder explains that the court also has to determine which parent or acting parent/guardian is likely to attend to the daily physical, emotional, developmental, educational and special needs of the child.
In recent years, Snyder has seen her caseload of adoptions stem from the absence of one or more biological parents and the willingness of another family member to step in and assume the daily responsibilities for the child. In Pennsylvania, the Grounds for Involuntary Termination of a parent's rights are established by statute.
In most situations where the biological parent has not had contact with the child for an extended period, Snyder says there are usually two ways that are legally appropriate to terminate the parent's rights: if the parent has failed to perform his or her parental duties for six months before the petition is filed; or if the repeated and continued incapacity, abuse, neglect or refusal of the parent has caused the child to be without essential parental care and the conditions cannot or will not be remedied by that parent.
If a stepparent wants to become the legal parent of a child—with all the same rights, entitlements and obligations as a biological parent—he or she must legally adopt the child. This is an obligation that is not taken lightly, Snyder says, but it can be a joyful experience.
"One pleasant part of this process is that someone new comes into the child's life," Snyder says. "It's often a stepparent, grandparent or other family member, and the courts give legal recognition to a relationship that has already been established."
A Joyous Occasion
Snyder has a noteworthy background. She received her Juris Doctor from the Cardozo School of Law in New York City, where she was published in the Women's Law Society, as well as participating in the Intensive Trial Advocacy Program. She is a distinguished member of the Bucks County Bar Association and is licensed to practice in both Pennsylvania and New Jersey. As an experienced litigator, Snyder has represented clients throughout Bucks, Montgomery and Philadelphia counties, as well as throughout New Jersey in Mercer, Burlington, Camden, Ocean and Atlantic counties.
As part of her practice, Snyder has handled complex trial issues and negotiations in divorce matters, child and spousal support, alimony, equitable distribution, pension issues and adoption matters. She also represents clients in New Jersey for matrimonial issues, criminal matters, motor vehicle violations and municipal court law. In recognition of her efforts in the practice of family law, Snyder has been honored as an elite attorney by local publications. In addition, she has been named one of Suburban Life's "Superwomen."
The adoptions Snyder handles can be voluntary or involuntary, involving the termination of the rights of a biological parent.
"I would not go into court and say, 'This is a bad person and it's time to cut off all ties,' especially if the behavior that caused the cessation of contact can be rectified," she explains. "The purpose of the [child custody] statute is to give the child stability, and if the child has a bond with the biological mother or father, then we can enter into a contract for that parent to have contact with the child, such as: letters, phone calls or monthly visits."
What makes adoption so complex is the fact it is often much more emotional than other aspects of the law.
"The actual adoption hearing is taking this raw emotion, bringing it to court, and everyone opening their hearts," Snyder says. "This is what I love about the relationship between the child and the adopting parent."
Prior to the final hearing taking place, she explains, a child age 12 or older will sign a document consenting to the adoption. "At the final hearing, we have an opportunity to celebrate the adoption," Snyder says. "We invite those in the family to come to be part of this joyous occasion."
It's a stark difference compared with some family law cases, particularly those involving contentious divorces. Rather than fighting for assets and negotiating forward-looking issues such as financial support, adoption cases deal with matters of the heart.
As Snyder puts it, "The majority of my cases are positive cases with happy endings."
About Liebmann Family Law
Liebmann Family Law, which is based in Newtown, was founded in 2008. It is one of a handful of firms in Bucks County focusing exclusively on issues pertaining to family law: contested and uncontested divorce, child custody and visitation, child support, spousal support and alimony, prenuptial and postnuptial agreements, division of property, wills and estates, grandparents' rights and adoption.
The Liebmann Family Law team includes three full-time attorneys—Jeffrey A. Liebmann, Mindy J. Snyder and David Sowerbutts—aided by four legal assistants. Each of the attorneys has at least 30 years of experience in family law, and each of them is known for his or her unique skill set, as well as handling each case with care and compassion. The firm has created an atmosphere in which any one of the attorneys can step in and handle any emergency, and each of them has access to all of the files to answer any questions that arise throughout a case.
Liebmann Family Law
The Atrium
4 Terry Drive, Suite 4
Newtown, Pa.
(215) 860-8200
LiebmannFamilyLaw.com
Photography by Terree O'Neill Yeagle