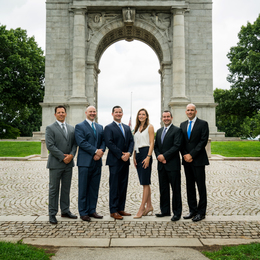 Gaining Independence
Experienced financial advisors looking to branch out on their own find a valuable partner in Great Valley Advisor Group.
Every structure that stands the test of time must begin with a strong foundation. Great Valley Advisor Group (GVA) is a shining example of this maxim. GVA built its business on the core principles of leadership, work ethic and a commitment to supporting its growing team of financial advisors.
This independent Registered Investment Advisor firm was formed in 1986 and changed ownership in 2014, when Michael J. Dedda, Chartered Financial Consultant, and Ryan C. Todd, CPA, took the helm. At that time, James J. Spinelli joined the team and was tasked with building an interactive and scalable platform for GVA's financial advisors. The network of independent advisors has since grown to 60, and Spinelli expects that number to continue to climb.
"Being able to work under the leadership of both Ryan and Mike over the past four years has tremendously helped me grow in my career," says Spinelli, who serves as chief operating officer and managing director of GVA. "Also, let's not forget about our team; it is the main reason GVA has been able to flourish over the years."
He sees GVA's greatest strengths as its people. The firm's approach is based on the value of strong relationships, treating people with kindness, and striving to "put your best foot forward" every single workday. In this regard, all members of the GVA team share a common goal: to assist experienced financial advisors in providing clients with custom asset management and access to cutting-edge technology.
"They clearly know the importance of forging lasting relationships, which is the backbone of this firm," Spinelli adds. "Our in-house development of specialized strategies and impactful solutions for our advisors is what sets us apart. We are constantly investing in new opportunities and ideas."
The firm's breadth of knowledge allows the firm to serve financial advisors (and their clients) with a diverse and expansive array of strategies. Spinelli believes this first-rate service begins with a commitment to building remarkable relationships with advisors through constant communication and guidance, which is essential considering the ever-changing regulatory environment.
Investment Operations Manager Bronwyn V. Dewey sees the GVA team as a unique enterprise guided by strong leadership. "It is rare to find a team that is able to support so many facets of an industry," says Dewey. "And to be able to do it so well, that's exceptional."
Spinelli, who is a married father of an 11-year-old son and a 2-year-old daughter, with another baby on the way, holds dual master's degrees—a Master of Science in Information Science from Penn State University, and a Master of Science in Finance from Indiana University's Kelley School of Business. He's also heavily invested in the community. A former member of Penn State's baseball team, he spent several years coaching inner city baseball in West Philadelphia through the Phillies Reviving Baseball in Inner Cities Program. He still coaches, though he now focuses solely on his son's sports teams, including baseball and basketball.
A Trusted Resource
As the financial industry has evolved over the years, shifting from commission-based to fee-only management, more advisors have moved into the independent space. GVA has fueled its growth by consistently responding to feedback from advisors with new ideas. The firm offers an exclusive package of compliance and technology components to help advisors "gain their independence" as easily as possible, and then partners with them to help grow their business.
For example, GVA provides an in-house asset management branch known as Valor Asset Management, led by Chief Investment Officer Lee R. Johnson Jr., Chartered Financial Analyst. Available exclusively to GVA advisors, this valuable platform helps advisors manage clients' assets based on sound principles, as well as also benefit from supplemental educational tools.
"We seek opportunity in the markets by combining innovative finance and investment knowledge with a comprehensive process that focuses on competitive advantage, which we believe is the primary driver of value," Johnson says. "We invest in companies or managers that we believe have the highest competitive advantage."
Likewise, GVA has an experienced compliance team with an extensive background in the regulatory space. "We have built a sustainable model that our advisors leverage for their compliance needs," says Todd, who leads the compliance team. "In addition, GVA has recently aligned with outside partners to provide objective compliance consulting services."
GVA designed its business model to help advisors help their clients. The model is based on strong partnerships and the most efficient technology, including multiple custodians, a customized Customer Relationship Management system, and proprietary billing software.
The way Spinelli sees it, GVA is focused on continually augmenting its services while maintaining a tailored approach to accommodate all of its advisors. He says some of the financial advisors who have joined GVA cite support issues, billing struggles and technology concerns as some of the problems they initially faced when trying to go independent.
"With GVA," Spinelli adds, "they have all of their resources in one consolidated location."
Great Valley Advisor Group
(302) 483-7200
GreatValleyAdvisors.com
163 Lancaster Ave.
Paoli, Pa.
2200 Flowing Springs Road
Chester Springs, Pa.
1200 Pennsylvania Ave., Suite 200
Wilmington Del.
Securities offered through LPL Financial, member FINRA/SIPC. Investment advice offered through Great Valley Advisor Group, a Registered Investment Advisor. Valor Asset Management and Great Valley Advisor Group are separate entities from LPL Financial.
Photography by Jody Robinson