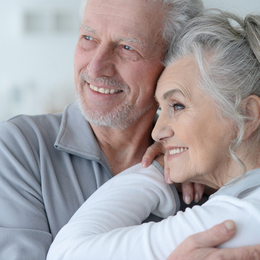 Nothing But Time
At the area's finest continuing care retirement communities, older adults attain peace of mind in their continued pursuit of a rich, purposeful life.
As older adults throughout the Greater Philadelphia Area like to prove, time does not always win. In other words, aging doesn't necessarily mean having to become aged.
At locally based continuing care retirement communities (CCRCs), residents are using their so-called golden years to do things, and to accomplish—not to settle down. There, they are expanding their skill sets, challenging their minds, and embracing opportunities to grow.
The administrators of these communities realize that leaving the family home can be difficult, no matter how wonderful their new home might be. That's why they do everything in their power to simplify the experience and enlist others to welcome new residents with open arms. In many communities, including those with Quaker roots, values such as equality and diversity are openly embraced and practiced, meaning members of all religions, backgrounds, and sexual orientations feel welcome.
In addition to these sorts of communal comforts, the area's finest CCRCs provide a wealth of enrichment opportunities. Still, the most alluring aspect of these communities may be the sense of security they provide—both in terms of daily living and in knowing an individual will be in caring hands no matter how his or her healthcare needs may change.
An Enriched Life
A CCRC provides countless opportunities for residents to get involved, which is essential because socialization is among the keys to a long and healthy life. Lonely individuals may be twice as likely as those who are not lonely to develop the type of dementia linked to Alzheimer's disease in late life, according to a study published in the Archives of General Psychiatry by researchers at the Rush Alzheimer's Disease Center in Chicago.
But socialization is just the tip of the proverbial iceberg. Whereas CCRCs do serve as welcoming places for older individuals to call home, residents of these communities typically move in while still quite independent so they enjoy the wealth of amenities and services available to them, be it art and music or gardening and woodworking.
Lifelong learning opportunities by way of frequent lectures and college-level educational courses, top-notch fitness facilities, and volunteering opportunities—not to mention exceptional healthcare services—all contribute to a sought-after quality of life. In fact, many CCRCs have individuals with titles such as "life enrichment coordinator," whose sole job is to help residents pursue new interests, essentially ensuring that residents expand their spiritual, emotional, physical, and intellectual health.
Nourishing the Body and the Soul
Today's CCRCs take a holistic approach to daily life for older adults. While a resident's cottage or apartment may serve as his or her home, the rest of the campus may serve as a much grander playroom, of sorts. Considering the sylvan climes of southeastern Pennsylvania, many campuses offer access to sources of immense natural beauty, such as nearby parks or lush grounds, including woodlands, meadows, and well-tended gardens. For many, such natural surroundings can calm the mind and nourish the soul.
Speaking of nourishment, today's CCRCs tend to provide multiple dining options, whether an individual seeks a sit-down experience in an exquisite dining room, a quick bistro-style meal, or convenient takeout. Furthermore, wide-ranging menus appeal to virtually any taste or dietary need, thanks to adept kitchens led by chefs who have mastered their craft in some of the country's most prestigious hospitality settings.
After mealtime, residents of CCRCs can partake in a variety of activities. Depending on the individual campus, these activities may include everything from golf and shuffleboard to hiking and water-based activities. And, for those who wish to explore, many of these CCRCs provide easy access to museums, theaters, and shopping destinations, among other attractions throughout the Greater Philadelphia Area.
Perhaps the greatest appeal of living on such a campus will come from the peace of mind residents enjoy. While older adults come to these kinds of destinations to continue their pursuit of rich and full lives, they also appreciate the comfort of knowing they will be in good hands if their health does take a turn. From skilled nursing and long-term memory care to short-term rehabilitation, the region's finest CCRCs strive to make every resource available.
In other words, residents—and their closest family members—have the confidence to know they will be taken care of, if and when the need arises.
Fully Engaged
The Greater Philadelphia Area boasts many highly sought-after communities that offer award-winning continuing care, independent living, and skilled nursing/rehabilitation. The leaders of each of the following locations have devoted their careers to helping older adults continue to lead engaged lives in pursuit of their passions.
Acts Retirement-Life Communities
Multiple area locations
ActsRetirement.org
The Attleboro Community
Langhorne
AttleboroCommunity.com
Barclay Friends
West Chester
BF.Kendal.org
Chandler Hall
Newtown
CH.Kendal.org
Dunwoody Village
Newtown Square
Dunwoody.org
Friends Home & Village
Newtown
FHVpa.org
Masonic Village at Lafayette Hill
Lafayette Hill
MasonicVillages.org
Pickering Manor
Newtown
PickeringManor.org
Pine Run Retirement Community
Doylestown
PineRun.org
Presby's Inspired Life
Multiple area locations
PresbysInspiredLife.org
Waverly Heights
Gladwyne
WaverlyHeightsLtd.org
White Horse Village
Newtown Square
WhiteHorseVillage.org
Published (and copyrighted) in Suburban Life Magazine, November 2018.
.
.
.