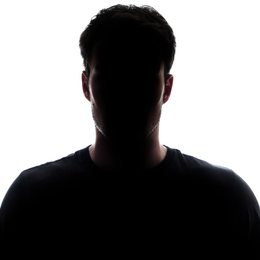 Men of the Year
Locally rooted leaders (all of them who just so happen to be men) aim to excel, influence, and, above all, make the world a better place.
Each of these seven individuals strives to excel, to influence, and, above all, to make the world a better place.
Aaron Muderick
Aaron Muderick—the man behind Crazy Aaron's Puttyworld in Norristown—understands why some people might dismiss his insanely imaginative, incredibly engaging creations as children's playthings. To the enlightened eye, however, his inventions inspire thought, foster creativity, and, yes, bring people of all ages more closely together.
Born in Havertown, Muderick grew up with a love of technology. He studied computer science in college and ultimately found his way to Silicon Valley, working for iconic technology companies and "seeing how the sausages were made." He eventually returned to the Greater Philadelphia Area, but his expertise wound up being put to use much differently than it had been out west.
"It wasn't 'creating the next big thing'; it was working for established companies that needed computers to connect the dots," he says. "I found the work less interesting, so I started accumulating all kinds of toys to keep myself busy."
One of these toys was a big ball of putty—"the kind that comes in a little egg that we all played with as children," he says. He quickly realized he wasn't the only one who appreciated it. His co-workers would use the putty as a tool to work through problems or simply pass the time on less than engaging phone calls. He had a "crazy idea": raise enough money to purchase 100 pounds of the stuff.
"The office culture changed overnight, for the better," he says. "Everybody had it and was playing with it. It facilitated interactions."
He then bought another 100 pounds, this one all by himself. He sold it to co-workers, among other folks, but he also began to "conduct experiments." A problem solver by nature, he wanted to know how the putty worked, why it behaved the way it did—and he also wanted to find out what else he could make it do: "Why can't it be magnetic?" or "Why can't it be a super-sparkly color?"
As he discovered, it can. Today, through Crazy Aaron's—a nickname he earned early on for his unconventional approach to selling merchandise, in some cases out of the trunk of his 1998 Honda Civic—Muderick now offers dozens of "Thinking Putty" varieties, each inspired by the natural world. Some are magnetic and some sparkle. Some glow in the dark. Some are completely transparent, like a pane of glass. And one "looks like a multicolored star field that, when you stretch it, it's like warp speed on Star Trek."
Crazy Aaron's Thinking Putty is sold around the world through Puttyworld.com, as well as in specialty toy and gift shops across the country. This includes the Shop at Puttyworld, recently opened within the company's headquarters in Norristown.
Muderick credits the company's growth to the efforts of nearly 80 full-time employees, as well as approximately 800 individuals with intellectual and developmental disabilities at local vocational centers. The company culture is "one of exploration and fun," says Carrie Mason, brand manager. While Crazy Aaron's does, in fact, sell playthings, Mason says it's also "selling a vision of a better world, with infinite possibilities."
The culture speaks volumes about the man who created it. He sees work as much more than a means of acquiring money to afford "things": "We are focused on making people happy and providing 'aha moments.' If we're not trying to make the world a better place, what's the point?"
Muderick characterizes himself as "the kind of person who doesn't sit still." To his point, if he's not busy dreaming up the next mind-bending iteration of Thinking Putty, or at home with his family in Narberth, or climbing the walls (literally) at the rock gym in Oaks, he's probably fulfilling one of his other obligations—namely, working as a volunteer firefighter or performing his duties as president of the Narberth Borough Council. —BD
Ajay Nair, Ph.D.
Eight months ago, when Arcadia University brought on Ajay Nair, Ph.D., as president, it added an executive with all the management and leadership experience an institution of higher education could possibly want. It also gained an individual blessed with other traits one might consider even more valuable: humanity, authenticity, and the courage to take risks.
"A lot of universities are comfortable in their own skin and don't want to change all that much," says Nair, who previously held executive leadership positions at the University of Pennsylvania, Columbia University, and the University of Virginia. "I've joined an institution that is ready to experience transformation. It's not going to shed everything that's good about it, but it is ready to transform itself and the higher-education landscape."
Born in West Philly and raised in Broomall, Nair is sensitive to the fact that higher education has come under increasing scrutiny of late, with some naysayers suggesting a college education simply isn't what it used to be. He believes the value proposition is clear as glass at institutions such as Arcadia, which aims to prepare students to be "work ready and life ready." By giving students the experiences and tools needed to become "change agents" and "social entrepreneurs," he believes college graduates can enter the working world as skilled problem solvers eager to mend societal woes, no matter where life takes them.
"It's not a one-year or five-year project; it's going to take an ongoing effort to move away from the insular [higher-education] model," he says. "We have to seek partnerships with other entities, bring them to the table, and be relentless about solving particular issues. … Going forward, social entrepreneurship and social innovation will be the fabric of the institution."
Although he started the job just a short time ago, he already feels one with the community. It helps that he lives on campus in Glenside … and that he's often at the university gym between 5 a.m. and 6 a.m., working out alongside Arcadia athletes … and that he has started initiatives such as Arcadia UKnighted as a way to foster dialogue and collaboration among stakeholders.
"We can paint higher education as an elite institution, but I don't want it to be that," he says. "I just want to do good work." —BD
George Paxos
Like many entrepreneurs, George Paxos started young.
"Call it 15—that's how old I was when I knew I wanted to own my own restaurants," says Paxos. As the owner of Paxos Restaurants, he has become one of the region's most dynamic restaurateurs, with five stunning restaurants that raise the bar in terms of food quality, atmosphere, and service, or just about any other metric, for that matter.
This should come as no surprise considering the time, effort, and painstaking thought he has put into building his enterprise. Originally from Greece, Paxos moved to the United States as a child after the death of his father. He delivered newspapers, did masonry work, and, of course, cooked in kitchens. By the time he was a senior in high school, he was running a kitchen. By 18, he had his real estate license.
In 1980, a 20-year-old Paxos found a location in Bethlehem that would become the site of his first restaurant, now known as blue grillhouse. Since then, he has added four more restaurants—Melt, Top Cut, and Torre, all in Center Valley, and Firepoint Grill, his newest, in Newtown Square. At each location, he strives to offer a memorable experience that begins long before a guest steps through the door. Inside, each restaurant offers the highest-quality ingredients courtesy of Primo Produce, the wholesale food distribution firm Paxos started in 1990. Primo has since grown to serve restaurants throughout the Mid-Atlantic, from New England in the north, Virginia to the south, and Pittsburgh to the west.
Paxos has been careful to foster a culture focused on serving two distinct groups of stakeholders: guests and employees. Regarding guests, the results speak for themselves at each restaurant. Regarding employees, Paxos Restaurants has won "Top Workplace" honors from the Morning Call every year since 2015.
Although developers often knock at his door with opportunities to add to his burgeoning empire, Paxos has "no immediate plans" for more expansion. For now, he's happy to ensure that each of his restaurants offers the best possible experience for everyone who walks through the door. —BD
Rep. Brian K. Sims
Brian K. Sims, democratic state representative for Pennsylvania's 182nd Legislative District, has been a champion for civil rights and equality throughout his life. He credits his parents, described as two "very alpha people in all the right ways," for his values.
"My father wasn't the patriarch, and my mother wasn't the matriarch—they were both on equal footing, and they remain so today," says Sims, who was first elected in 2012. "They each had very powerful, interesting jobs, and yet managed to build a life on love and compassion and humanity and empathy.
"I remember those times in my life when I sort of stepped out of my home, the comforts of my family, and saw kinds of inequality I didn't see at home," he continues. "I remember then, as I do now, how offended I was by that kind of inequality."
While Sims, the first openly LGBTQ member of the Pennsylvania General Assembly, shares that his own "coming out" experience was very positive, he knows this is not the case for everyone.
"I fight so hard because I know what [inequality] looks like," he says. "I fight so hard because I know how close we are to getting it right ... because I know what equality can look like, and I know what equality can do for an individual, a community, or an entire people."
Among Sims' most remarkable qualities is his genuineness.
"We may not know what we want in politics right now, but we know what we don't want, and we don't want insincere and inauthentic," he says. "Lots and lots of people have faced hardship, and have overcome hardship, and those aren't the kinds of things that we should be hiding from one another."
As for the future, Sims guarantees that his passion for civil rights will carry on.
"Certainly 10, 15 years from now, I'm still going to be working on civil rights," he says. "Where and how, I don't know, but I think my friends would tell you that I have a passion for finding and training and helping fund LGBTQ people and women running for office, and I don't see that changing any time soon either." —LS
Jay Smith
Life can be difficult, painful, and, at times, quite unfair—but every moment is precious and worth fighting for. Just ask Jay Smith.
In 2014, Smith was diagnosed with amyotrophic lateral sclerosis, better known as ALS or Lou Gehrig's disease. There is currently no cure for ALS, which robs the body of its abilities—walking, talking, eating and drinking, even breathing—though the mind remains active. Since his diagnosis, Smith has lost his ability to move and speak, but it hasn't kept him from fighting back.
A native of Doylestown, Smith founded the 90 Foundation (Every90Minutes.org), a nonprofit group devoted to providing treatment of the disease and funding research for a cure. (The foundation's name refers to the fact that an individual is diagnosed with ALS every 90 minutes.) Throughout his fight, Smith has devoted himself to raising awareness of the nearly insurmountable expenses incurred by those with ALS, and lobbying members of the U.S. Senate to provide access to experimental drugs to treat the disease.
An inventor and businessman by trade, Smith won a Popular Science Innovation Award in 2014—the same year of his diagnosis—for a controller developed by the firm he co-founded, Livid Instruments. He has continued to apply his creativity in ways that help others with ALS. For example, he has invented technology to help individuals steer a wheelchair, adjust a bed, or play video games with their children by using only their eyes.
Whereas some would be quick to label Smith a hero, he's more likely to give credit to those around him—his family, for example, particularly his longtime wife, Melissa, and his two young daughters.
Smith has not let his diagnosis dampen his spirit, his desire to help, or even his sense of humor. On his Facebook page, which has more than 28,000 followers, Smith shares self-effacing posts that offer an intimate look into his daily life. He writes about his challenges, the things he is most thankful for, and his hopes for the future, usually with a touch of humor or pathos, but always with a sense of profound humility. —BD
Andrew and Steve Voudouris
The Voudouris brothers, Andrew and Steve, have an endearing—and unlikely—origin story. In fact, it's easy to draw allusions to the likes of Steve Jobs and Steve Wozniak, the two visionaries who started Apple. Each duo grew from modest beginnings to create a thriving tech company with not a single college degree or formal business training among them, their early successes birthed in the incubator of an unassuming garage.
The key difference: The Voudouris brothers were teenagers—students at Marple Newtown High School in Newtown Square, to be precise—when they co-founded their fledgling enterprise, known as Turn5, in their Delaware County home.
Now in their early 30s, the Voudouris brothers have grown Turn5 into a wildly successful e-commerce firm that has played the role of disruptor in the automotive aftermarket industry. The brothers saw an opportunity to revolutionize an industry in which customers "were still shopping out of catalogs."
Turn5 has developed three distinct brands—AmericanMuscle.com, AmericanTrucks.com, and ExtremeTerrain.com—each of which has fostered a community of car fanatics eager to indulge their own passions. Through ExtremeTerrain.com, for example, the company can provide DIY enthusiasts with all the parts they will need to equip their Jeep Wranglers for off-roading; at the same time, they can share instructive web videos showing how to perform the work themselves.
Early on, they relied solely on their own ideas and a hunger for technology, but they now have quite a bit of help—in large part because they have created a company culture in which talented people wanted to work. Last year, the company opened a new 90,000-square-foot headquarters in a building in Malvern, once occupied by Taylor Gifts.
Designed by creative director Mike Cunningham, the gorgeous multimillion-dollar building includes perquisites such as a bowling alley, a coffee shop, and plenty of elbow room for video production, customer service, and brand management. It also features an abundance of thoughtfully designed, sunlit spaces that encourage creativity and collaboration, with plenty of space to accommodate further expansion. Between the expansive HQ and Turn5 distribution centers across the country, the support team includes more than 400 employees, with more to come.
"The Voudouris brothers are two very bright, very street-smart young men," says MaryFrances McGarrity, senior vice president of the Chester County Economic Development Council (CCEDC). "They have figured out how to create this amazing, engaging customer experience for the people who use their products: Mustang, Wrangler, and Ford F-150 owners who want their car or truck to be unique and different, just like them."
The CCEDC played an instrumental role in helping Turn5 expand its footprint in Chester County. After learning more about Turn5's growth plans, the CCEDC contacted the Governor's Action Team—a group of economic development professionals reporting to Gov. Tom Wolf, tasked with finding ways to help local businesses increase their presence in Pennsylvania—which came up with a package of grants, tax credits, and other financial incentives to help Turn5 achieve its expansion plans while remaining locally based.
"The Voudouris brothers have created this very unique, high-tech business model," McGarrity adds. "Somehow, they've been able to combine prompt delivery with excellent customer service and this very engaging online presence where they're basically educating their customers through videos that enable them to become do-it-yourselfers. They figured out that all the pillars of the business need to be strong, and it begins with developing their talent."
As the company has built its business, it has also given back. Led by the Voudouris brothers, Turn5 lends its support to philanthropic organizations such as Make-A-Wish and Coded By Kids. Also, earlier this year, Turn5 hosted its first "Kids Tech Exploration Day," connecting children with industry professionals who can share their knowledge of developing technology and show how it applies to everyday business.
"If they're not already," McGarrity adds, "the Voudouris brothers are going to be great mentors for other young entrepreneurs here in Chester County." —BD