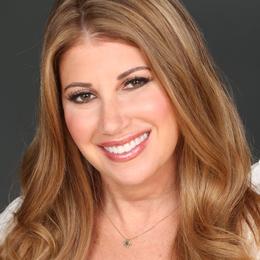 Working Through It
Self-care, spirituality, and new challenges help one area woman overcome life's obstacles and enjoy a "second act."
Mindie Barnett had spent several years wrestling with the idea of penning a book. "I just wasn't sure what I would write about," says Barnett, a former broadcast journalist who transitioned into career as a public relations specialist, with her own Philadelphia-area PR firm, MB & Associates. Rather than turning out a novel, though, she thought readers—not to mention a publisher—might find some value in the story of her life.
As it turns out, she was right.
Barnett's memoir, Intermission: How Fervor, Friendships and Faith Took Me to the Second Act, is due out later this month from Simon & Schuster. In it, she details the invigorating highs and crushing lows that came from navigating a number of significant life changes.
Intermission introduces a protagonist (Barnett) with a seemingly perfect life—a cool job and a nice house, with a 10-year marriage that produced two children—but the reader quickly learns that things are not as rosy as they seem. The book begins with Barnett's decision to separate from her husband. From there, she takes the reader through her successes, including her career transition from journalism to publicity, and her struggles with personal obstacles such as infertility and hearing loss.
Barnett says she first considered writing a self-help book because she has "always been the friend that people go to for advice." While Intermission does not offer a prescription for overcoming challenges, Barnett shares how her work and healthy doses of self-care, such as embracing her spirituality, reconnecting with old friends, and finding new challenges, helped her get through a particularly tough time. Example: Although "never particularly athletic," Barnett says she started running during her separation and ultimately wound up competing in a half-marathon.
She also says a "peaceful and humane" divorce benefited all parties involved—meaning not only her and the man who would become her ex-husband, but also their two young children, now ages 10 and 7.
"There are a lot of lessons in there, because I feel like everybody goes through these kinds of changes in some way, shape, or form," she says. "Making any big change requires a leap of faith, because you never know what the other side will look like. Even if it's just changing a job or going through some kind of midlife period of adjustment, it can be hard for people to say, 'I'm going to change. I'm going to do this.' Hopefully this book can provide the motivation to get past some of those fears."
Barnett will be signing copies of Intermission at several upcoming events, including Feb. 27 at Shakespeare & Co. in Philadelphia's Rittenhouse neighborhood; March 16 at the Big Blue Marble Bookstore in Mt. Airy; and March 27 at Autograph Brasserie in Wayne. Visit MindieBarnett.com for more details.
Photography courtesy of Mindie Barnett