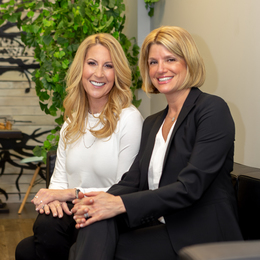 A Light in the Darkness of Addiction
For individuals who are struggling with addiction, Life of Purpose offers a path toward meaning and sobriety.
The prevalence of the U.S. opioid epidemic and the continued uptick in alcohol-related deaths across the country underscore a disturbing truth: Addiction destroys lives.
Whether the substance in question is alcohol, a prescription opioid, or an illicit drug, the effects of addiction are both far-reaching and devastating. Furthermore, it often upsets the life of not only the individual who is addicted but also his or her family and friends. For those who are going through such difficulties, the situation may seem hopeless.
But the team of clinical and medical professionals at Life of Purpose has this message: There is hope.
LOP, which has two locations in Fort Washington and Bala Cynwyd, as well as a location in Boca Raton, Fla., offers a comprehensive continuum of treatment care necessary to help someone who is struggling with addiction, yet wants to get well and recover. The LOP treatment model is built upon a purpose-driven approach to treatment and recovery. This means integrating treatment and a client's life circumstances into their treatment plan because they are inextricably intertwined. LOP helps clients ages 14 and up, as well as their families, heal from the complications and consequences of addiction. LOP treatment offers a variety of programs to accommodate different life stages, from high school to retirement, including outpatient detox and outpatient services.
Individuals who need the benefits of a structured program, but without residential treatment, may benefit from day treatment, which is available five days a week, from 9:30 a.m. to 3 p.m. LOP also offers treatment sessions three to five days a week for just a few hours a day, an option that may be well suited for professionals, parents, or young adults. In addition, group and individual therapy is also offered.
"The bottom line is when you are an outpatient, community-based treatment provider, you must offer a localized treatment schedule conducive to your clients' needs and lifestyle," states Bethany Kassar, LCSW, Executive Director, Life of Purpose.
"I'm a true believer that clients can have success with treatment in a community where you're learning coping skills, and how to be healthy while acclimating to your environment," she adds. "Sometimes a person needs to remove themselves from an environment, but sometimes it's good to be at home with a support system. Outpatient treatment at LOP allows a client to go about their daily responsibilities. They will encounter stress and triggers, but also learn some healthy ways to recover."
One of the strongest differentiators of LOP is its offering of the collegiate recovery program, which is designed to help students whose college experience has been interrupted by addiction. Through this program, individuals can recover but also get help navigating the process if receiving treatment necessitates a pause in their education. Life of Purpose CEO Drew Rothermel describes the program as "a crown jewel."
"If a student has been sidelined by substance use disorder and hasn't yet started their education, we can help them find the path to college or to earn their high school diploma," he says. "We understand also that college is not right for everyone. We help people find paths to trade school or whatever makes sense for them. We not only deal with the substance use disorder, but we also make sure kids have the tools to be successful in life overall."
In other words, LOP offers rock-solid support so patients can find and maintain their sobriety without giving up on their dreams.
LOP also offers medically assisted treatment such as Vivitrol and Suboxone for individuals who may need it. In some cases, such medications may be the best way to "facilitate the transition from detox to maintenance," says Life of Purpose Medical Director Tracy Blatt, D.O. That having been said, she is quick to note that such medications are not right for everyone.
"What makes LOP unique is that we don't have any cookie-cutter recipes for how to do things," Dr. Blatt says. "We evaluate each client to see what is medically best for them and then decide how we can most effectively manage their addiction."
In fact, LOP offers multiple levels of customized care, with each treatment program tailored toward each individual's unique journey. This includes education of the client's family, because the people who are closest to someone with addiction tend to get caught up in the whirlwind of a loved one's struggles.
"We know that when someone is using, it destroys family relationships," says Dr. Blatt. "It's important to educate clients' families, so when the time comes that they're back living at home, the family is prepared. There's no way to be successful without the support of family and significant others. The family needs help, too, because addiction affects everyone."
'What Every Family Wants'
When choosing a treatment program or facility, Rothermel suggests it's vital to make sure it suits an individual's specific needs. He advises examining the credentials of a program's staff before making such an important decision, because the quality of the program often hinges on the quality of the people involved.
"I would encourage any family to vet the quality of the staff involved in a program," he says. "That is, in my experience, the best bellwether of the quality of service. Here, we've all had at least a decade of experience, typically with national treatment organizations. Then, working down the clinical hierarchy, we have clinicians, an addiction medical doctor on board, and psychiatric care, and all of these people have a lot of experience. We've brought these people together to grow LOP into a gem of a community resource."
More than anything, LOP focuses on providing a treatment atmosphere where clients can feel safe to share the magnitude of what their addiction has cost them and their hope for a substance-free life. If a client does have a relapse, it is recognized as "a setback," according to Kassar, "so the individual can re-engage in treatment quickly. After all, everyone in need of recovery assistance shares the same goal: finding a way back to good health and personal fulfillment."
"I think we have what every family wants," Rothermel adds. "We offer a completely integrated path to recovery to help a client get from where they are today to where they can thrive, on a path to having a fulfilling life tomorrow."
Photograph by Nina Lea Photography

Published (and copyrighted) in Suburban Life magazine, February 2019.
For more info on Suburban Life magazine, click
here
.
To subscribe to Suburban Life magazine, click
here
.
To advertise in Suburban Life magazine, click
here
.