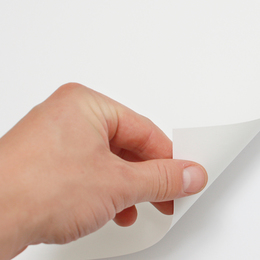 Turning the Page
After a life-changing domestic matter such as a divorce, custody dispute, or adoption, a skilled family law attorney can lead a client to the promise of a new beginning.
"I do." With these precious words, two individuals agree to become one for the rest of their lives—physically, emotionally, financially, and just about every other way possible. Over the years, however, many people who tie the knot find the marriage no longer suits them. Maybe it's an unhealthy union. Perhaps one person has grown while the other has not. Or maybe the marriage just isn't what they thought it would be.
Statistics suggest as many as 50 percent of U.S. married couples will one day have a conversation that begins with the words, "We need to have a talk." If a marriage can be saved, most attorneys advise putting in the time and effort needed to mend it. If not, these once happy couples take the necessary steps to dissolve the marriage.
When a marriage fails, the people involved often find it difficult to envision a new life, either solo or with someone new. Once the dust settles, however, those open to new experiences will likely discover plenty of opportunities to begin again.
Getting there will require some guidance, of course. Thankfully, the Greater Philadelphia Area has an abundance of family law attorneys who have devoted their lives to providing the counsel, resources, and support needed to help people find the fresh start they seek.
Of course, family law deals with much more than divorce and related matters, such as child custody and protection from abuse. Many attorneys who practice in this area also deal with other sorts of new beginnings, such as adoption.
Regardless of the need, a trusted and capable attorney can usher clients through these uncharted, and often turbulent, waters. To help, we asked our readers to share their thoughts as to which attorneys they feel represent the most capable family law attorneys in our area. We supplemented their suggestions with a few of our own, based on the prominent attorneys we have featured in these pages over the past year.
We present our 2019 Top Family Law Attorneys.
OBERMAYER REBMANN MAXWELL & HIPPEL LLP
Philadelphia, West Conshohocken
THE LAW OFFICES OF CATHERINE CARDOZO LLC
COOLEY & HANDY ATTORNEYS AT LAW
THE LAW OFFICES OF JENNIFER COURTNEY
SUSAN LEVY EISENBERG ATTORNEY AT LAW P.C.
O'DONNELL, WEISS & MATTEI P.C.
PELLETTIERI, RABSTEIN & ALTMAN ATTORNEYS AT LAW
Newtown and Princeton, N.J.
MORTON & KUBACKE FAMILY LAW LLC
THE LAW OFFICES OF MICHAEL KULDINER P.C.
KELLER, LISGAR & WILLIAMS LLP
WEBER GALLAGHER SIMPSON STAPLETON FIRES & NEWBY LLP
webergallagherfamilylaw.com
HOFSTEIN WEINER & MEYER P.C.
BRUTSCHER, FOLEY, MILLINER LAND & KELLY
MCCULLOUGH, MCLAUGHLIN, MINCARELLI & MCCLOSKEY ATTORNEYS AT LAW
LAW OFFICES OF SHERYL R. RENTZ
María Judith Rodríguez-Martyak
Jill M. Vogenberg-Richter
SHEMTOB DRAGANOSKY TAYLOR P.C.
LAW OFFICES OF JOSEPH D. VISCO
Published (and copyrighted) in Suburban Life magazine, November 2019.