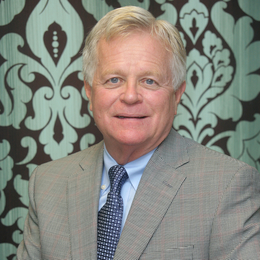 Far-reaching Relief
In the ever-changing field of pain management, Dr. Dennis J. Bonner offers effective solutions for patients who suffer from chronic, life-altering pain.
Chronic pain persists. It never takes a vacation or relocates. The degrees of pain that can ravage any and all parts of the human body range from mildly uncomfortable, to increasingly annoying, to significantly debilitating, to nothing short of unbearable. Regardless of the level, the specter of gnawing pain can negatively impact a person's quality of life.
Dennis J. Bonner, M.D., in Levittown, has interacted with countless individuals dealing with such pain. For the past several years, he has been amassing a track record of accurately diagnosing and successfully treating these individuals through smart, safe, and responsible pain management.
"There are two types of pain management," says Dr. Bonner. "There's the injection or interventional, such as an anesthesiologist focusing on injection therapy, like an epidural for back pain. The other way is medication based and therapy based. This is the type of pain management that we focus on in our practice. Initially, we'd examine patients who have chronic pain and give them their options. I'd sit with them and discuss pain medications, dosages, and the side effects, and we'd treat them based on that.
"When they come in today, it's different," he continues. "We still go through all of that, but primarily because of the opioid crisis in the country, the government has guidelines of how much of a certain dosage we can prescribe. Oftentimes this dosage will not alleviate the patient's pain. So now we have to work around the governmental limitations and treat the patient's pain in a different way. We do this while continuing their medication."
The U.S. Centers for Disease Control and Prevention published its guidelines for prescribing opioids for chronic pain in March 2016. The guidelines may have been intended to curb opioid abuse, but they have also had an unintended effect. Some patients have reported being refused necessary medication or dismissed by their treating physicians, who practice in fear of regulatory reprisal.
The CDC designed its guidelines as non-mandatory guidance for primary care physicians. But legislators, pharmacy chains, insurers, and others have seized on certain parts of its dosage and supply recommendations, and translated them into blanket limits in law and mandatory policy. Today, in more than half of all U.S. states, patients in acute pain from surgery or an injury may not lawfully fill an opioid prescription for more than three to seven days, regardless of the severity of their surgery or injury.
Asked whether physicians have a lobby to push back against the guidelines, Dr. Bonner says, "Yes, but it's not very effective."
It may be worth noting that the authors of the federal guidelines have since suggested that doctors and others in the healthcare system had wrongly implemented their recommendations and cut off patients who should have received pain medication, according to statnews.com, a health-oriented news website. Likewise, the American Medical Association has responded by passing resolutions against laws and mandatory policies that limit or prevent patient access to opioid painkillers.
Finding Solutions
Dr. Bonner graduated from Jefferson Medical College of Thomas Jefferson University in Philadelphia. He is dual board certified in Electro-diagnostic Medicine and Physical Medicine and Rehabilitation. He has built a reputation as a leader in providing care for patients who suffer from physical injury, as well as caring for the social and mental well-being of patients.
"Smart pain management means using other medications in a different way," he adds. "We start by focusing on intervention like local nerve blocks, spinal nerve blocks, and spasm control with Botox. The next thing would be using a high-resolution ultrasonic device to visualize where a specific nerve is injured. Then you can use an X-ray to guide a needle to that area of the spine. We use physical therapy, stretching, and exercise for pain management. Extracorporeal shockwave therapy is used to treat chronic and severe tendinitis. Diathermy and ultrasound are used to treat moderate tendinitis. Magnetic stimulation is used for low back pain; use of this treatment is experimental for stroke therapy.
"All of that is available in our office," he continues. "We do all that because we don't want patients to suffer or have increased pain."
He sees the current CDC guidelines as imposing severe limitations on prescribing the necessary dosage of medicine to adequately address patients' pain.
"A patient would come in on three 80mg OxyContin tablets a day for pain from low back surgery that had failed," he says. "Two years ago, that dosage was not considered that high. But today, with the new guidelines, it's out of the realm of practicality. So we have to work around it, with medication rotation instead of increasing the dose. The patient still has to receive their medication."
An estimated 18 million Americans currently take opioids long-term to manage pain; many of them have complex medical conditions. When appropriately prescribed opioids are denied, patients whose pain has been well managed may experience medical decline or lose the ability to work and function. Denying opioids to patients who have relied on them—sometimes for years—may cause some to turn to street drugs, thereby increasing their risk of overdose.
As one patient noted, "Chronic pain people are suffering needlessly because of those who choose to abuse medication," he says. "It should be doctors' call, not the CDC or the government."
"These poor patients have been abandoned," Dr. Bonner says. "Nobody is looking out for them. We take these patients and give them their medications. We then work to get a patient's dose down to the government mandate. We don't let the patients suffer. We don't let them suffer the symptoms of withdrawal. We will always work with the patient and not allow them to suffer just because of government mandates."
Dennis J. Bonner, M.D.
1854 Veterans Highway
Levittown, Pa.
Virtual and telemedicine for pain management
Call (215) 752-1600 for treatment.
Photograph by Rob Hall
Published (and copyrighted) in Suburban Life magazine, February 2021.