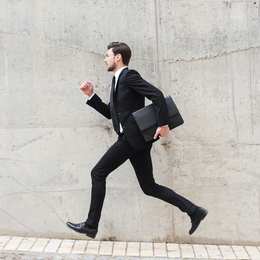 Building a Strong Case
As part of its victim-advocacy efforts, All Survivors Advocates LLC is building a Nationwide Referral Partnership Network that provides qualified leads to attorneys eager to supplement their existing caseloads.
The mission of All Survivors Advocates LLC (ASA) has been described as being similar to that of the FBI or any investigative body tasked with tracking people down. The difference between the Feds and ASA is noteworthy: The individuals they locate are not the perpetrators of wrongdoing but the aggrieved parties.
Based in Norristown, ASA has built a network of partnerships with some of the top litigators in their respective areas of specialty—personal injury, mass tort, etc.—carefully vetting each referring partner. In turn, ASA generates qualified leads for participating law firms who then refer the cases and share in the resulting settlement fee. A spokesperson for ASA suggests this may provide an invaluable source of extra "passive" income for attorneys who are already putting in tremendous amounts of time and energy fighting on behalf of their existing clients. In addition, the service may help those who have been harmed finally find the justice they deserve.
"Basically, we're a marketing company that works for lawyers," says the spokesperson for the victim-advocacy company, which was founded in 2001. "A lawyer comes to us and says, 'We're looking for a group of victims in a particular category.' Then we go out and find that group of victims for the lawyer. And we do find whatever we're looking for, and do whatever it takes professionally to get victims in front of the right people."
ASA does not charge an upfront fee to participating lawyers.
"Let's say a litigating firm we refer a case to settles a case for a 40 percent fee, which is not uncommon," the spokesperson says. "And it's also not uncommon for a referral lawyer to make 40 percent of that. That's basically 16.5 percent of the successful settlement received for basically referring the case."
Mass torts often involve a group of distinct individuals, usually from various geographic areas. Because of this, a mass tort case typically consists of a group of individual injured plaintiffs rather than a class-action suit. Although plaintiffs in a mass tort are part of a group, each member is still treated as an individual. This means that each plaintiff must prove certain facts, including how each person was injured by the defendant.
ASA is proud of its extensive and successful track record. Among the cases in which it was connected is the first class-action lawsuit against The Vatican and the College of Bishops regarding the Catholic Church sexual-abuse scandal. Another was the 3M lawsuit involving ear plugs for the U.S. military, which resulted in the company paying a $9.1 million settlement in 2018 for knowingly selling defective earplugs to the armed forces between 2003 and 2015. ASA also assisted law firms involved in a lawsuit stemming from the October 2017 mass shooting at the Las Vegas Route 91 outdoor country-music festival in which 58 people were killed and hundreds of others were injured.
"We found victims who attended the concert and were shot or injured," the ASA spokesperson says. "Most of the cases were PTSD, but also a lot of physical injuries. We studied it, researched it, and found that 80 percent of the concert goers were from Nevada and California. So, we advertised out there and the victims saw the ads and contacted us, and after vetting and qualifying them we connected those victims to lawyers. That's what we do."
These are just a few among the many mass tort cases litigated throughout ASA's history. The company is now looking to joint venture with lawyers who practice in various areas of specialty who have never represented a client in a mass tort case.
"We're looking for a divorce lawyer, a family lawyer, an immigration lawyer, etc., not a mass tort litigator, who wants to put their big toe in the marketplace," the spokesperson says. "We want to work with that lawyer and use our advertising and direct-marketing skills to generate cases and refer them to one of our litigating firms. Our goal is basically to become their in-house marketing department. They view these cases as their 401(k) program."
All Survivors Advocates LLC
(267) 978-3994
info@allsurvivorsadvocates.com
Published (and copyrighted) in Suburban Life magazine, December 2019.