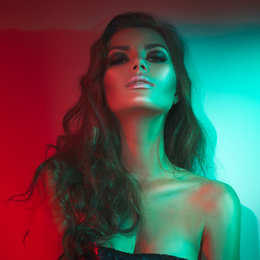 Good, Better, Best
Medical, surgical, and lifestyle options help men and women look as vibrant as they feel.
Life leaves a mark. Often, it leaves many.

As the years wear on, many of us look in the mirror and wish we looked more like the young, vibrant people we were 10, 20, even 30 years ago: plumper lips, fewer wrinkles, washboard abs, and a full head of hair, absent of gray.

Good news: Life has met its match.

Whether you're looking to rejuvenate the skin, contour the body, or lose extra pounds that seem to defy diet and exercise, the Greater Philadelphia Area boasts an array of skilled medical professionals and other service providers who specialize in helping men and women look as good as they feel.

For some, achieving a more desirable look can be achieved with a minimally invasive aesthetic procedure, while others may require more dramatic interventions. Regardless of the need, the locally based providers featured on the following page offer an abundance of options to address almost any need imaginable.

* Bucks County Plastic Surgery & Dermatology, which has offices in Newtown and King of Prussia, offers an expert hand at helping unlock the so-called "fountain of youth." Options range from a lineup of cosmetic injectables and dermal fillers to noninvasive skin care that can help turn back the hands of time. As part of its multifaceted team-based approach, the practice also offers an array of surgical options such as facelift, blepharoplasty, liposuction, "tummy tucks," and breast augmentation. The practice even offers effective solutions for hair loss, the bugaboo of men and women alike. buckspsd.com

* In search of whole-body health and wellness of mind, body, and spirit? Mayra Rosner has a suggestion: try Pilates. Rosner, the founder of Club Pilates in Newtown, says her favorite form of exercise has improved her life in many ways; for starters, it has helped her strengthen her core, which, in turn, has made her better at other activities she enjoys. If that's not enough, she says Pilates also helps to relieve stress, reduce pain, and improve the mood. clubpilates.com/newtown

* Varicose veins in the legs and feet may arise from any number of sources, from pregnancy to weight gain to the simple act of spending time on one's feet. While these veins may cause pain and discomfort, most people who have them are more concerned about their unsightly appearance. The team of physicians at The Center for Vein Restoration in King of Prussia can make varicose veins a thing of the past. centerforvein.com

* At Jersey Medical Weight Loss Center in Somerset, N.J., the journey to achieving one's weight-loss goals begins with a comprehensive diagnostic workup that includes an analysis of a person's unique body composition. From there, Aparna Chandrasekaran, M.D., can design a customized treatment plan focused on nutritional intervention, medication, supplements, and behavioral counseling. Dr. Chandrasekaran and her staff work together to make the path to weight loss as smooth as possible, focusing on all aspects of a person's life—not just the numbers on the scale. jerseymedweightloss.com

* Bryn Mawr's Jude Plum Co. offers an array of spa treatments designed to soothe and relax, as well as gifted hair stylists who can make magic with a curling iron and a pair of shears. That having been said, Jude Plum has a distinctive specialty: perfectly crafted, natural-looking wigs for women who may be losing their hair as a result of chemotherapy treatments in their battle with cancer. judeplumsalon.com

* Kole Plastic Surgery Center in Southampton offers the full gamut of contouring services for the face and body, including CoolSculpting, a minimally invasive procedure designed for permanent fat removal. The no-downtime procedure uses below-freezing temperatures to kill and eliminate fat cells in targeted areas, without damaging the nerves, blood vessels, or skin. Even one or two treatments may help patients toward a flatter, tighter abdomen, among other parts of the body known for maintaining stubborn pockets of fat. koleplasticsurgery.com

* Changes in our hearing often affect the way we live our lives, sometimes in ways that are difficult to notice. Professional audiologists such as the ones at Main Line Audiology can help. With locations throughout the area, Main Line Audiology provides perfectly fitted hearing aids that can be customized to an individual's specific hearing issue. Incidentally, for those who may be concerned about how a hearing aid looks, these devices have made great steps forward compared with their predecessors; they're not only less conspicuous but also more powerful. mainlineaudiology.com

* Shedding unwanted pounds can be one of the most difficult battles a person can fight. That's where Medi-Weightloss comes in. Besides relieving men and women of the physical and emotional burden of unwanted pounds, the Medi-Weightloss program can also help people curtail, combat, or prevent serious diseases related to excess weight—such as heart disease, high blood pressure, and diabetes. At Medi-Weightloss' Berwyn facility, patients receive one-on-one attention from a team of medical professionals who have one goal in mind: to help others make positive changes in their lives. mediweightloss.com

* Novique Medical Aesthetics is staffed by qualified professionals who are skilled at helping patients look and feel their best. Novique checks a multitude of boxes in its quest to help men and women take on Father Time—from skin care to a comprehensive menu of minimally invasive aesthetic services (cosmetic injectables and dermal fillers, skin rejuvenation, body contouring, etc.) to regenerative medicine for boosting one's physical and mental wellbeing. novique.com

* Sometimes, the body does not want to cooperate, no matter how well we eat or how often we exercise. If you can relate to this situation, Physician Transformations in Newtown Square offers full-body liposculpting using liposuction, laser, and ultrasound technologies to address these persistent pockets of fat. According to the practice's founder, Earl M. Bryant, D.O., liposculpting has become a much safer, less invasive, and more effective method for helping patients achieve a more contoured physique. physiciantransformations.com

* Created by a multidisciplinary team of medical researchers, physicians, and geneticists, Profile by Sanford offers a comprehensive, evidence-based program that is backed by Sanford Health, an integrated health system based in Sioux Falls, S.D. After Profile gains an in-depth understanding of a member's goals, health history, and lifestyle, it then provides each member with a personalized program built around nutrition, activity, and lifestyle coaching, designed to help him or her lose weight—and keep it off. In the Philadelphia area, Profile has opened stores in Blue Bell, Collegeville, Exton, Horsham, Paoli, and Princeton, N.J., with more on the way. profileplan.com

* As the founder of Shafran Plastic Surgery in Feasterville-Trevose, Dr. Michael Shafran offers the full gamut of aesthetic services, from cosmetic injectables and lasers to surgery. He oversees or performs every procedure personally to ensure superior each patient's care, comfort, and education. In addition to cosmetic surgery for the face, breast, and body, Dr. Shafran has expertise in areas such as breast reconstruction and oncoplastic surgery. shafranplasticsurgery.com

Published (and copyrighted) in Suburban Life magazine, March 2020.