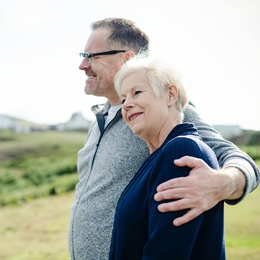 Providing Answers to Seniors During Health Crises
Radius Care Inc. offers free individualized healthcare solutions for seniors seeking answers to health challenges.
Radius Care Inc. recently announced the launch of its free platform and website to help seniors navigate the information flood often experienced when making critical care decisions.

When seniors or their adult caregiver set up an online account in just a few simple steps, Radius Care's customized and comprehensive solution automatically suggests the highest-rated physicians, facilities, and services any time a change in health occurs for its registered users. Using the latest technology, Radius Care matches members with the resources they need to help them make the best possible decisions, often during tragic and difficult times. In light of the global pandemic, Radius Care has updated its platform to incorporate remote visit services helping the senior population access care quickly.

"By actively monitoring and alerting our members, we are in a position to not only understand when new health concerns are identified in their care files, but also direct users to appropriate resources, thereby helping to load-balance both hospitals and treatment centers," said Justin Huddy, founder of Radius Care. "While the government pushes towards telehealth for remote visits, Radius has incorporated this into the platform, which makes use of all available resources while alleviating strain on the overall healthcare system."

Radius Care connects users to their care record and reviews de-identified data, which allows for an accurate understanding of one's health concerns. The platform automatically searches millions of U.S. healthcare transactions, ratings, and reviews to find the best resources for a specific ailment. With this information, a personalized report is generated that includes the best-matched doctors and facilities for the users specific concerns.

The platform can be used by Medicare insurance carriers, according to Huddy. In addition, seniors can enable selected family members or adult caregivers to access the platform if they so choose.

"Right now, 80 percent of internet users are using search engines to help make their healthcare choices," Huddy said. "But statistically, a third of those users are making the wrong care choices, which leads to misdiagnosis, painful tests, and even unnecessary surgery. … With Radius Care, we've set up a system similar to credit monitoring. The aim is to alleviate stress and reduce the guesswork so that the 62 million people on Medicare can make the best possible care choices."

For more information on Radius Care, visit www.RadiusCareInc.com.
Published (and copyrighted) in Suburban Life magazine, April 2020.