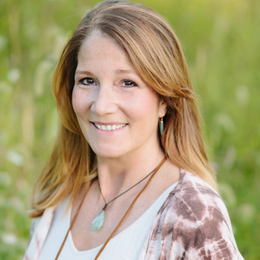 Character Driven
Much like her novels, Kelly Simmons took a few unexpected twists and turns on her way to literary success.
Kelly Simmons is happy to have turned the page on 2020. She has started the new year on the right foot with the publication of
Not My Boy
, her sixth novel. Like her previous books, Not My Boy takes place in the Philadelphia area.
"I've lived in a bunch of places—too many to talk about—but I find the Philadelphia area interesting, beautiful, and blessed with a lot of variety," says Simmons, who grew up in Waukegan, Illinois. "I like the history, the attachment to history, and the old-fashioned-ness of the area. There's a properness to a lot of people here that cuts across wealth, and a politeness and an appreciation of fun."
Simmons, who now lives in Delaware County, has worked as a journalist, a screenwriter, and a creative director. She still has her hand in the advertising business, but she devotes most of her time and energy to the written word. In fact, she's already well into her next novel, which is set in Chestnut Hill. In addition to her own work, she enjoys helping fledgling writers hone their skills, in part by teaching students in Drexel University's MFA program.
We spoke with her about Not My Boy, her circuitous path to literary success, and her childhood memories of being in a "dirty little pirate gang."
Not My Boy
revolves around two sisters who realize their childhood dream of living next door to each other in adulthood. Of course, something goes horribly wrong. Tell me about the story and what you like most about it.
That's what I like to do: smash people's dreams with a hammer. That's the genre I write in. … What I like most about the story is the relationships between the grandmother and the grandchildren, which are interesting and complicated, and the relationship between the two sisters, Hannah and Hillary, who have history and secrets between them.
All or most of my books have one thing in common: They focus on the darkness in people's souls. I am a big believer in people having burdens you can't see. I also believe in redemption. … I don't believe in books that are all happiness and light. I like to read books that are a little dark.
For many novelists, even those who make a living as full-time fiction writers, completing a novel and then going about the task of getting it published requires a lot of stolen moments and sacrifices. Has that been your experience, too?
I know a lot of working moms who would be writers, but they struggle to find pockets of time that are long enough to sustain their novels. Short fiction is easier to tuck into the corners, and that's why I think these writing retreats and fellowships are so appealing. There are many working moms and writer moms home schooling their kids, and they have had to almost give up their writing time and beg their husbands, "Please, can you take three days in a row of [working with the kids] on math and science?" … For a long time, I worked full time, and I learned something from John Grisham, who got up an hour early every day to work on his novel. I followed that advice.
In addition to a command of the English language, I imagine two essential ingredients for any fiction writer would be imagination and life experience. As a novelist, what do you consider the most important arrows in your quiver?
I was an A+ English student, so I have the basic tools. I didn't finish college, and I didn't do any deep study of literature, so I'm not as well read [as some novelists]. I do have a rich imagination—I always have—and I've been writing since I was a child. I have had an unusual life for a writer. I did not follow the whole "study literature, get your MFA, go work at a magazine" path. I intended to major in journalism, and I would have enjoyed that trajectory had I had the money and understanding that that was the path to take.
I grew up in a really modest town and a modest neighborhood, not surrounded by scholars. My parents were wonderful and interesting, but they weren't readers. I had the classic '60s and '70s childhood, where no one knew where you were most parts of the day; sometimes I felt like I was part of a dirty little pirate gang. That kind of life builds the imagination, because you're left to your own devices. I was also driven to the library every Saturday, so I was well read as a child. Having that past made it harder for me to get published, but it did build resilience. I've been working since I was 15, and that does build character. That's important for a writer, because getting [from a finished novel] to publication takes forever.
Photograph by Bill Ecklund Photography
Published (and copyrighted) in Suburban Life magazine, January 2021