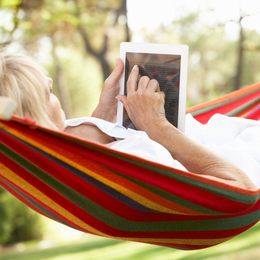 The Best of Retirement
Comfort, care, and connection await residents of the area's finest communities devoted to enhancing life for older men and women.
"The magic thing about home is that it feels good to leave, and it feels even better to come back." Those words—from Wendy Wunder, author of The Probability of Miracles—feel truer and more pertinent than ever. There's simply no place quite like home, as a certain ruby-slippered Kansan once opined.
The average American is expected to move 11.4 times in a lifetime, according to a 2015 story on the website FiveThirtyEight. Many older men and women in the Philadelphia area may be pondering a move that will likely be their last, meaning into one of the many exceptional continuing care retirement communities nearby.
These communities, known as CCRCs, strive to offer everything an incoming resident might possibly want or need: comfortable (and, in some cases, luxuriant) living accommodations; restaurant-like dining options; comprehensive fitness and wellness offerings; specialized health care; and a full lineup of clubs and activities designed to foster engagement, growth, and camaraderie.
While making a move may induce some stress and worry—moving always does, no matter one's age or preparedness—these communities work to make it as stress-free as possible, just as they did at the height of the pandemic. It may take a few days for new residents to get settled and find their feet, but they usually "get into the flow" rather quickly, according to one CCRC administrator. Most are quite happy for the change and the peace of mind that come from a change of address.
We shine a spotlight on the area's many fine CCRCs whose residents find comfort, connection, and care on their campuses. In other words, their residents find a place that truly feels like home. We present our 2021 Best of Retirement.
Acts Retirement Life Communities
Brittany Pointe Estates in Lansdale, Fort Washington Estates, Granite Farm Estates and Lima Estates in Media, Gwynedd Estates in Ambler, Normandy Farms Estates in Blue Bell, Southampton Estates, and Spring House Estates in Lower Gwynedd
actsretirement.org
Arbour Square of Harleysville
Harleysville
arboursquare.com
Artis Senior Living
Huntingdon Valley, Yardley, and Princeton, New Jersey
artisseniorliving.com
Atria Senior Living
Atria Center City in Philadelphia and Atria Lafayette Hill
atriaseniorliving.com
The Attleboro Community
Langhorne
attleborocommunity.com
Brandywine Senior Living
Dresher Estates, Haverford Estates, Longwood in Kennett Square, Senior Suites in East Norriton, and Upper Providence in Phoenixville
brandycare.com
Bryn Mawr Terrace
Bryn Mawr
brynmawrterrace.org
Chandler Hall
Newtown
ch.kendal.org
Cornwall Manor
Cornwall (Lebanon County)
cornwallmanor.org
Dunwoody Village
Newtown Square
dunwoody.org
Five Star Senior Living
Devon Senior Living, Exton Senior Living, Glen Mills Senior Living, and NewSeasons at New Britain in Chalfont
fivestarseniorliving.com
Friends Home & Village
Newtown
fhvpa.org
Garden Spot Village
gardenspotvillage.org
New Holland
HarborChase of Wilmington
Wilmington, Delaware
harborchase.com/harborchase-wilmington
HarborChase of Princeton
Princeton, New Jersey
harborchase.com/harborchase-princeton
The Hearth at Drexel
Bala Cynwyd
thehearthatdrexel.org
Heartis
Warminster and Yardley
heartis.com
Hershey's Mill
West Chester
hersheysmill55plus.com
The Hickman
West Chester
thehickman.org
HumanGood
The Mansion at Rosemont, Rydal Park and Rydal Waters in Jenkintown, and Spring Mill Pointe in Lafayette Hill
humangood.org
Lancashire Terrance
Lancaster
lancashireterrace.com
The Manor at York Town
Jamison
themanoratyorktown.org
Masonic Village at Lafayette Hill
Lafayette Hill
masonicvillages.org
Meadowood Senior Living
Worcester
meadowood.net
Merrill Gardens
Arbour Square at West Chester, Eagleview Landing in Exton, Mercer Hill Doylestown, Merrill Gardens at Glen Mills, The Pinnacle in Plymouth Meeting, Truewood by Merrill in Glen Riddle
merrillgardens.com
Pickering Manor
Newtown
pickeringmanor.org
Pine Run Retirement Community
Doylestown
pinerun.org
Pleasant View Communities
Manheim
pleasantviewcommunities.org
Priority Life Care
Symphony Manor of Feasterville and Independence Court of Quakertown
prioritylc.com
SageLife
Echo Lake in Malvern, Daylesford Crossing in Paoli, and Plush Mills in Wallingford, and Ovation at Riverwalk in Plainsboro, New Jersey
sagelife.com
The Solana Doylestown
Warrington
thesolanadoylestown.com
Springton Lake Village
Media
springtonlakevillage.com
Sunrise of North Wales
North Wales
sunriseseniorliving.com
Symphony Square
Bala Cynwyd
milestoneretirement.com
Waverly Heights
Gladwyne
waverlyheightsltd.org
White Horse Village
Newtown Square
whitehorsevillage.org
Published (and copyrighted) in Suburban Life magazine, June 2021.