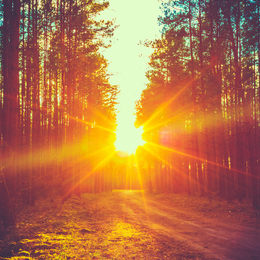 As One Chapter Ends ...
The unraveling of a marriage will test even the strongest resolve. Here's how to get to the other side.
Upended. Unmoored. Alone.

These descriptors likely apply to anyone whose marriage is in distress, when rekindling the spark seems impossible and divorce seems all but inevitable. No matter the circumstances—who said this, who did that—attorneys who specialize in family law agree on an important first step for anyone who is considering ending a marriage.

"Avail yourself to an attorney," says Jeffrey A. Liebmann, the founder of Liebmann Family Law in Newtown. "Avail yourself to the additional knowledge. Know what it is you can do, what you can't do, and prepare yourself. It's OK to talk to other people, but your next-door neighbor isn't going to solve the problem for you. … We have handled virtually everything you could possibly encounter, so ask us first."

Specifically, he suggests seeking the counsel of an attorney who devotes his or her practice to family law, rather than someone who handles family law as part of a broader practice.

"Would you go to a dentist if he was spending time doing podiatry and hair replacement? No, that would be silly," he says. "Just because we have diplomas on the wall doesn't mean we know what you're going through. Get a sense of the manner in which each particular attorney views these cases. Is the attorney trying to solve problems rather than exacerbate problems? People come to us with huge problems; we're supposed to solve them."

While individuals should assess a prospective attorney based largely on his or her competence and knowledge, it's also important to feel comfortable working with an attorney. Jennifer Courtney, the founder and managing partner of the Law Offices of Jennifer Courtney P.C. in Yardley, suggests people need to gauge an attorney's ability to understand their specific needs and be able to respond appropriately.

"While it is important to have a list of questions handy when interviewing attorneys, it is very important to pay attention to whether the attorney is listening and specifically addressing your case rather than speaking in generalities," she says. "Every family law case is different as driven by the facts and the parties and issues at play. The prospective client should take note that the attorney is actively listening as if retained, [and] the attorney should devise a game plan specific to that particular client's needs."

In other words, an individual should feel as though he or she can trust a prospective attorney.

"A lot of it is gut reaction," adds Sheryl R. Rentz, an attorney with the Law Offices of Sheryl R. Rentz P.C. in Ardmore. "If someone who says, 'I'll get you the house, the shore home, and 100 percent of everything,' don't trust them, because that's not what happens. Understand that there will be a division of assets, and nobody gets zero percent. You want someone who is honest, truthful, and accessible, and able to respond in a reasonable amount of time."

Prior to meeting with an attorney, Rentz suggests making a detailed list of assets and debts as of a certain date in order to provide a clear picture of where they stand at that moment in time. Furthermore, she advises keeping a level head despite the feelings of hurt and betrayal that often accompany the unraveling of a marriage.

"Often people are so upset, they do some things that don't make sense," she says. "They panic, they worry, they get fearful that they will not have money or be able to put food on the table. They react rather than think. Some people will cancel credit cards, change logins, take away debit cards. All those actions increase everyone's anxieties and fears. Keep a level head and let counsel work it out as quickly as they can so everyone is cared for."
'This Is the Worst Part'
Liebmann cites three issues that tend to cause the most headaches before, during, and after the divorce process: lack of preparation, lack of education about the divorce process, and unrealistic expectations.

"Our job is to educate clients in terms of what they're looking at, and it's also our job to manage expectations," he says. "Most people have never been through this before, so they don't know what to expect. It's our job to let them know what the process is, including the expectations of how much this thing is going to cost."

Of course, every divorce is unique, in part because it's not always possible to know how the other party—the soon-to-be-former spouse and his or her attorney—will behave.

"When clients come in for the first time, I tell them, 'This is the worst part,'" he says. "The part where you're making the decision can be overwhelming, and from there it's one foot in front of the other. I tell them, 'It gets better from here, it truly does, though there may be some speedbumps along the way.' That does give them some comfort. … I have never taken lightly what it takes for someone to get the courage to walk through the front door and say, 'I have a problem and I'm thinking of doing this.'"

A support system of family members and close friends plays an important role, but attorneys advise taking others' perspectives in stride. Everyone has a story or a piece of advice to offer, and chances are someone else's experience may not apply.

"With most of my cases, you have been a 'we' for a long time, and now you're a 'you'—just you," Rentz says. "You have had someone to bounce ideas off of and talk to, and now you don't have that anymore. That's why I often suggest going to see a counselor."

Liebmann seconds the value of secondary support via counselors and support groups. Also, he often recommends meeting with a qualified financial advisor to provide perspective and planning on the financial front.

"If you've been doing this for as long as I have, you have a pool of resources to tap," he says. "I have been doing this for 30 years, so I have lot of good real estate agents, therapists, and other resources who can help. Your neighbor's kid's therapist is probably great, but we've done this far more times than your neighbor."

A person's support team, including his or her attorney, should help manage expectations going forward, including the best-case scenario, the worst-case scenario, and the most likely scenario. For people who would like to put the divorce behind them as quickly as possible, attorneys have a bit of advice: Be patient.

"Everybody looks at divorce as an ending, but you should get to point where you're looking at it as a new beginning," Rentz says. "Doing so will help you get through it. It just might take a little while to get there."
Where to Turn
Type the term divorce attorney into the Google search bar, and it will turn out an exhaustive list of candidates. Suburban Life's recently published Top Attorneys list includes many Philadelphia-area attorneys who specialize in divorce, custody, and other aspects of family law.
Robert E. Angst
Valerie Rosenbluth Angst
ANGST & ANGST P.C.
Doylestown and Harleysville
angstlaw.com

Joni J. Berner
BERNER KLAW & WATSON LLP
Philadelphia
bkwfamily.com

Michael E. Bertin
Tara Burns
Julie R. Colton
Samantha J. Evian
Jennifer L. Iseman
W. Frank Johnson Jr.
David L. Ladov
Hillary J. Moonay
Michelle L. Ringel
Lanique A. Roberts
Leslie B. Spoltore
Adam Tanker
Shari B. Veisblatt
Robert I Whitelaw
Stephanie H. Winegrad
OBERMAYER REBMANN MAXWELL & HIPPEL LLP
Multiple offices
obermayerfamilylaw.com

Phyllis T. Bookspan
BOOKSPAN FAMILY LAW
Media
bookspanlaw.com

Melissa M. Boyd
Mary Cushing Doherty
HIGH SWARTZ
Multiple offices
highswartz.com

Jennifer A. Brandt
COZEN O'CONNOR
Philadelphia and Cherry Hill, N.J.
cozen.com

Catherine M. Cardozo
PETRELLI PREVITERA
Multiple offices
petrellilaw.com

Lee A. Ciccarelli
CICCARELLI LAW OFFICES
West Chester
ciccarelli.com

Patricia H. Cooley
Kevin J. Handy
COOLEY & HANDY ATTORNEYS AT LAW
Doylestown and Bala Cynwyd
cooleyhandy.com

Jennifer Courtney
THE LAW OFFICES OF JENNIFER COURTNEY
Yardley
courtneylaw.net

Marie I. Crossley
Lance J. Nelson
MACELREE HARVEY
Multiple offices
macelree.com

Christina M. DeMatteo
LAW OFFICE OF CHRISTINA M. DEMATTEO LLC
Blue Bell
dematteolawoffice.com

Amy P. De Shong
WISLER PEARLSTINE LLP
Blue Bell
wislerpearlstine.com

Anthony D. DiFiore
DIFIORE LEVIN
Conshohocken
difiorelevin.com

Peter J. Dolan
DOLAN RAY LAW LLC
Pottstown
1876law.com

Susan Levy Eisenberg
SUSAN LEVY EISENBERG ATTORNEY AT LAW P.C.
Langhorne
susaneisenberglaw.com

Ellen S. Fischer
BLOOM PETERS LLC
Horsham
bloompeters.com

Ann M. Funge
FUNGE FAMILY LAW LLC
Philadelphia and Radnor
fungefamilylaw.com

Kevin L. Hand
Marisa M. Perini
Joseph M. Ramagli
Marc I. Rickles
Abigail F. Tuttle
KARDOS, RICKLES & HAND
Newtown
krhlaw.com

David N. Hofstein
Charles J. Meyer
HOFSTEIN WEINER & MEYER P.C.
Philadelphia
hwmfamilylaw.com

Melissa A. Iacobucci
David S. Kaplan
O'DONNELL, WEISS & MATTEI P.C.
Phoenixville and Pottstown
owmlaw.com

Sarah A. Jones
LAW OFFICES OF GREGORY J. PAGANO P.C.
Philadelphia and Media
paganolaw.net

Shannon Kanavy
Robert T. Repko
Megan Weiler
REPKO LAW LLC
Doylestown
repkolaw.com

Katherine E. LaDow
Carla Marino
LAMB MCERLANE PC
Multiple area offices
lambmcerlane.com

Lydia Fabbro Keephart
PELLETTIERI, RABSTEIN & ALTMAN ATTORNEYS AT LAW
Newtown and Princeton, N.J.
pralaw.com

Kimberly J. Krzyzaniak
KJK LAW
Wayne
lawkjk.com

Christin Kubacke
Kim Denise Morton
MORTON & KUBACKE FAMILY LAW LLC
West Chester
mortonfamilylaw.com

Michael Kuldiner
THE LAW OFFICES OF MICHAEL KULDINER P.C.
Feasterville and Doylestown
phillyesquire.com

Helen Haney Lafferty
Randi L. Rubin
David J. Steerman
KLEHR HARRISON HARVEY BRANZBURG LLP
Multiple offices
klehr.com

Gregory P. LaMonaca
LAMONACA LAW
Media
lamonacalaw.com

Erin C. Lentz-McMahon
MCMAHON, MCMAHON & LENTZ
Multiple offices
mcmahon4law.com

Jeffrey A. Liebmann
Mindy J. Snyder
David J. Sowerbutts
LIEBMANN FAMILY LAW
Newtown
liebmannfamilylaw.com

Scott A. Lisgar
KELLER, LISGAR & WILLIAMS LLP
Havertown
klwllp.com

Russell J. Manning
April M. Townsend
Karen Ann Ulmer
KAREN ANN ULMER P.C.
Langhorne
ulmerlaw.com

Tina Mazaheri
MAZAHERI LAW LLC
Doylestown
mazaherilawllc.com

Clare L. Milliner
BRUTSCHER, FOLEY, MILLINER, LAND & KELLY LLP
Kennett Square
bfmlk.com

Lou Mincarelli
MCCULLOUGH, MCLAUGHLIN, MINCARELLI & MCCLOSKEY ATTORNEYS AT LAW
Philadelphia
mcmclawoffice.com

Carolyn R. Mirabile
Lawrence J. Persick
John Zurzola
WEBER GALLAGHER SIMPSON STAPLETON FIRES & NEWBY LLP
Norristown
webergallagherfamilylaw.com

Robyn E. Musi
Michael A. Raffaele
RAFFAELE PUPPIO
Media
raffaelepuppio.com

Colleen M. Neary
SWEENEY & NEARY LLP
Media
sweeneynearylaw.com

Suzann Ordile
ORDILE LAW AND MEDIATION
New Hope
ordilelaw.com

Andrea B. Pettine
PETTINE LAW OFFICES
West Chester
pettinefamilylaw.com

Sheryl R. Rentz
LAW OFFICES OF SHERYL R. RENTZ
Ardmore
srrentzlaw.com

Jennifer J. Riley
LAW OFFICES OF JENNIFER J. RILEY
Blue Bell and Wayne
jjrlawfirm.com

Carla V. Risoldi
RISOLDI LAW OFFICES LLC
Langhorne
risoldilawoffices.com

Susan J. Sacchetta
PLATT, DIGIORGIO & DIFABIO
Paoli
pddlaw.net

Jacqueline G. Segal
FOX ROTHSCHILD LLP
Exton
foxrothschild.com

Lori K. Shemtob
SHEMTOB DRAGANOSKY TAYLOR P.C.
Blue Bell
shemtoblaw.com

Jill E. Trayer
TRAYER LAW
Doylestown
trayerlaw.com

Joseph D. Visco
LAW OFFICES OF JOSEPH D. VISCO
Doylestown
viscolawoffice.com

Randi J. Vladimer
RANDI J. VLADIMER P.C.
Radnor
vladimerlaw.com

Lori A. Walker
FAMILY LAW CORP.
Philadelphia
thefamilylawcorp.com

David Woosley
WOOSLEY NARAGON LLC
Doylestown
woosleynaragon.com
Published (and copyrighted) in Suburban Life magazine, February 2022.