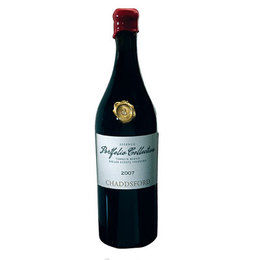 Cheers: Grape Expectations
This local blend proves that Pennsylvania wines can shine.
The Chaddsford Portfolio Collection "Essence" 2007 is a delicious example of how much potential exists for Pennsylvania wine. And please don't let the unusual blend intimidate you— this combination of cabernet sauvignon, pinot noir, barbera, cabernet franc, syrah, merlot and sangiovese is a winner.
It starts off with aromas of plum and violet and a gentle wisp of smokiness hovering in the background. On the palate, the relative youth of the wine comes through: It's still relatively tightly wound, and will certainly benefit from another one to three years in the bottle.
Still, its earthiness is winning, and the flavor is, right now at least, dominated by notes of cigar tobacco and mushroom, as well as dark cherry and plum. With air, hints of mint, caramel and chocolate come through.
Open this with some sort of smoky grilled meat, poultry or salmon and you'll be in a very happy place, indeed.