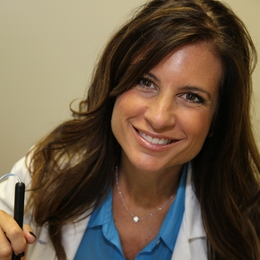 Your Best Look, Safe and Natural
Dr. DeBias and The Institute for Laser and Aesthetic Medicine are transforming the Philadelphia suburbs, one face at a time
Aging begins the day we are born and continues to occur until we die. Our inborn genetics, environment and lifestyle choices are all major contributors to the manner and speed at which we individually age. How we look as we age can be affected and improved upon by aesthetic intervention and maintenance. The older we are the more important the intervention and maintenance becomes, as good genetics plays a smaller role in the overall desired youthful and refreshed appearance.
Fractional CO2: The Gold Standard
Dr. Glenn DeBias, founder and medical director of The Institute for Laser and Aesthetic Medicine, has discovered the aesthetic proverbial "fountain of youth" based on years of experience and optimized use of state-of-the-art technology. Dr. DeBias has received international recognition for development of the first fractional CO2 procedure in the world in 2005. Today fractional CO2 procedures are the gold standard in providing improvement in texture, tone and tightening of the face, neck and chest skin. Dr. DeBias has successfully utilized this procedure to treat areas including the arms, back, abdomen and hand skin as well.
Based on years of experience and visionary discoveries, Dr. DeBias has led the way to developing safe and effective rejuvenation regiments to help everyone achieve the best natural look for their age and continue to maintain that look throughout the aging process.
One-Two Rejuvenation Process
Today the rejuvenation process consists of two main procedures, much like a dentist recommending teeth cleaning every six months, along with daily teeth brushing and flossing. The staff at The Institute recommends fractional CO2 (Active FX, SmartXide, Illumina) every six months, while monthly no-downtime procedures (Pelleve, Titan, Rejuvelase, Affirm) are recommended in between the biannual fractional CO2 procedures.
"This is the best way to maintain a positive collagen-building regimen to thicken and firm up the aging, sagging, thinning skin," says Dr. DeBias.
A fractional CO2 procedure also resurfaces the skin, removing unwanted pigmentation, and improving pore size and texture while reducing fine lines. Monthly peels performed by The Institute's highly skilled, knowledgeable and experienced aesthetician staff will give the best textural results, while utilizing both chemical and crystal peels.
The Institute is the only facility in the region to offer such a wide variety and depth of technology, according to Dr. DeBias, with six fractional CO2 devices and 12 noninvasive tissue-tightening devices. The Institute also carries an extensive line of medical-grade skin care products that can be used on a daily basis to achieve your best feel and look for your skin.
Exceptional Growth
The Institute has continued to experience phenomenal growth over the past 13 years, as evidenced by the opening of its newest office in King of Prussia. The Institute has a very high retention of existing patients who are satisfied and return to the office. The King of Prussia office is growing exceptionally well, despite stubborn economic conditions.
"We offer patients a highly skilled and experienced staff, utilizing the best technology available to achieve optimal results at a fair price," says Dr. DeBias. Most patients are very satisfied as indicated by their repeat treatment and maintenance, as well as their referral of friends and family to the facilities.
"Most of our new patients have either had treatment at other facilities and have not been happy for one reason or another with their previous treatment," Dr. DeBias adds. "Some new patients are brand new to the procedures and some have been satisfied at the facilities but are trying us out to see if better results are available."
The Institute for Laser and Aesthetic Medicine is located at 110 Hyde Park in Doylestown and 1030 Continental Drive in King of Prussia. For office hours, to schedule an appointment or for more information, visit ilamed.com or call 215-230-1804 (Doylestown) or 610-535-6868 (King of Prussia).
Jeanne Criblear is a writer from Doylestown.
Kim Billingsley is a freelance photographer from Doylestown.