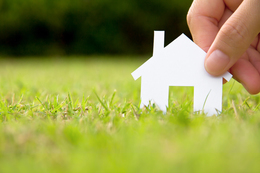 Head for Home
Looking to buy or sell in the suburbs? Here's who the initiated turn to for real estate expertise
Though new-home sales are sluggish here—as they are elsewhere—local observers suggest the real estate market in the Philadelphia suburbs hasn't been hit as hard as many other areas of the country that went bust. Reason is, this region is one where many homeowners maintain their primary residence, and these owners work where they live, contributing to the local economy.
Locally based Toll Brothers, the nation's largest luxury-home builder, serves as an economic bellwether for the nation's real estate market. Although it suffered a loss for the last quarter of 2011, it suffered a healthy spike in sales orders. The average contract price of the builder's luxury home products was up 45 percent—far more than what other public builders have reported. Toll Brothers' fourth-quarter results were boosted by demand for homes—where else?—in the corridor between Boston and Washington, D.C.
Overall this area has fared well. The Pending Home Sales Index, a forward-looking indicator based on contract signings, in the Northeast rose 7.6 percent to 78.2 percent in January—9.8 percent above a year ago. Nationally, pending home sales are also on an upward trend, according to the National Association of Realtors. NAR's chief economist calls this a hopeful indicator going into the spring home-buying season.
"Are more people out there looking? Yes, but they're still taking a long time to pull the trigger," says Anne E. Koons of Prudential Fox & Roach Realtors, in Cherry Hill, N.J., who is licensed in both Pennsylvania and New Jersey. "In certain price ranges there is a lot of inventory; in others, there's a shortage. There are a lot of buyers out there in the $400,000 to $600,000 range; over $600,000 and above I think there are buyers out there who are sitting on the sidelines waiting for prices to come down, but we're at rock bottom."
Koons and other real estate professionals have noticed more activity in the past 30 days, though it's certainly not back to the boom times of the mid-2000s. Buyers can do themselves a favor by making sure they are prequalified for a mortgage before they begin searching. Although a buyer can have high expectations when scouting for a new home, he shouldn't thumb his nose simply for cosmetic reasons if it has a good location, nice layout and is within a plum school district, Koons suggests. The current interest rates are low and are expected to stay low through 2012. Prices are also low and aren't expected to move up much for the next several years.
As for sellers … well, now isn't exactly the best of times. Homeowners on the selling end of a home transaction are well served by working with an experienced real estate agent. This representative can offer a comparative market analysis that provides information about what similar homes have been selling for, how quickly they sold and how many are on the market. An agent may also suggest what can be done to maximize the salability of a home, including cost-effective improvements that will increase buyer demand.
"Sellers have to get realistic as to where they need to price their home," says Koons. "It's not about what they need; it's the market is willing to bear. If they need more, maybe this isn't the right time to sell. To sell, the house has to be in pristine shape both inside and outside … and you need to de-clutter."
Agents of Change
Who are the suburbs' top real estate agents? Suburban Life readers let us know. Through our website, SuburbanLifeMagazine.com, readers helped us compile the following who's who of agents to call when you're looking to make a change, residentially speaking.
Kit Antsey
Prudential Fox & Roach, West Chester
610-430-3001
Paul Augustine
Augustine Realty Group, RE/MAX Centre, Jamison
215-343-8200
Mary Cissne
Quinn & Wilson, Abington
215-694-5400
Mike Coleman
Coldwell Banker Hearthside, Collegeville
610-489-7700
Nancy Dubin
Prudential Fox & Roach, Haverford
610-649-5020
Michael A. Duffy
Duffy Real Estate Inc., Narberth
610-667-6655
Liz Facenda
RE/MAX, West Chester
610-719-1700
Selma Glanzberg
Prudential Fox & Roach, Gladwyne
610-896-7400
Cheryl Gunning
Gunning Real Estate Team, Lansdale
215-362-2260
Brettney Gunning-Rausch
Gunning Real Estate Team, Lansdale
215-362-2260
Betsy Kellogg Hamilton
Prudential Fox & Roach, Haverford
610-649-4500
Reggie Hunt
Long & Foster Real Estate, Wayne
610-888-6313
Anne E. Koons
Prudential Fox & Roach, Cherry Hill, N.J.
856-795-4709 | 856-428-8000 ext. 142
Jack Lacey
Prudential Fox & Roach, Newtown
215-579-0212
Art Mazzei
Addison Wolfe Real Estate, New Hope
215-862-5500
Richard Parke
RE/MAX, Skippack
610-584-1160
Denise Schwanbeck
Weichert Realtors, Jenkintown
215-884-3502
Thomas Skiffington
RE/MAX 440 and RE/MAX Central, Perkasie
215-453-7653


Lavinia Smerconish
Prudential Fox & Roach, Bryn Mawr
610-527-0900
Jayne Thorsen
RE/MAX Action Realty, Horsham
215-358-2202
Mike White
RE/MAX Preferred Realtors, Newtown Square
610-325-4100