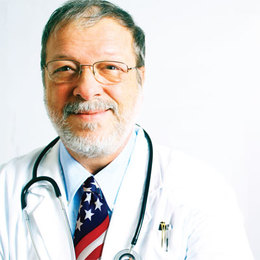 Waiting Room
The effects of the reform bill on local health care providers remains to be seen
When Barack Obama ran for president, he ranked universal health care reform at the top of his agenda.

It angered him that so many Americans couldn't afford medical insurance. He also believed the system was a fiscal yoke weighing down the U.S. economy.

The 2008 election came, Obama won the White House, and from that moment, he was on a mission to reform the system. He made speeches about it throughout the country, including many in the Delaware Valley, and implored Congress to pass his bill.

There were many speed bumps along the way, including resistance from the Republican Party, which viewed his nearly $1-trillion plan as too costly and unrealistic. But early this year, the president secured enough votes to get the bill passed, and last month signed it into law, thereby providing or subsidizing coverage for 32 million Americans currently uninsured.

As a man of medicine, Dr. Hal Cohan, M.D., is pleased by that development. But it comes with a caveat—"Who's going to care for them all?"

Cohan, who has been in a group practice with TriValley Primary Care in Telford since 1992, says: "I don't believe there'll be enough primary care doctors to see everyone. As physicians, it's important to us that people have the benefits to be able to see us. But the medical schools and training programs aren't producing enough doctors now to handle the number of patients we have now, much less take on more."

Cohan is correct. There are 353,908 primary care physicians in the United States. But given that the number of medical school students who chose family medicine decreased more than 25 percent between 2002 and 2007, the Association of American Medical College estimates that nearly 45,000 additional general practitioners will be needed to accommodate the influx of newly insured patients.

Compounding the shortage problem is the attrition of many primary care doctors. Surveys indicated the demands of insurance carriers that build walls between doctors and patients, and the dwindling benefits both personally and financially, have moved those doctors to retire at an alarming rate.

Proponents of the new health care law say it does attempt to address the physician shortage in the form of enticements to encourage more people to enter medical professions, and by offering primary care doctors a 10-percent Medicare pay increase.

But that will not solve the short-term problem of too few primary care doctors and too many new patients.

Like many of his primary care colleagues, Cohan's patient schedule is overloaded, and he hasn't accepted a new patient in two years.

"As more and more people will come to see us, we're not going to have as much time to spend with patients on a visit," Cohan says.

"If you come to see me now we might talk a little bit about your family or career. And while we're talking you might say, 'You know, I just remembered I've been having this occasional tightness in my chest. No pain, just a little something.' But if I'm hurrying patients out because so many are waiting, I might not hear about that."

While Cohan is sure the primary care physician shortage will occur, he's not quite sure how the health care law overall will impact those in his field of medicine.

"The unknown that's mixed into the bill outweighs any benefits we see from it," he says. "By that, I mean it may be harder for me to do my job day to day. For example, if a patient comes in to see me, and I determine he needs a CT scan, will I have to go through a billion panels to order it? And how long will that take? Doctors fear it will make our jobs inefficient. We'll see."

While doctors have their concerns about the new health care law, so, too, do the hospitals.

Will hospitals benefit from the newly insured who in the past were cared for despite having no insurance? Or will they lose money because of the expanded enrollments in the low-income Medicaid program, which typically pays hospitals less than the actual cost of care?

"That's a loaded question with an infinite number of answers," says Dr. Scott Levy, M.D., a nephrologist, vice-president and chief medical officer at Doylestown Hospital. "You could
write volumes on it."

According to Levy, exactly how the health care law will affect care and services depends on many factors.

"In inner-city hospitals today, there are a lot of patients cared for with no insurance," he says. "With the new health care reform, a lot of those patients might come through the door with insurance reimbursements, which would be helpful."

Doylestown Hospital, situated in affluent central Bucks County, is in a different situation, Levy points out.

"Doylestown Hospital is in a suburban area where there's a different mix of people; a lot of them have insurance," he says. "For the newly insured, it's just unclear what the reimbursements will be and how that will impact the hospital."

Levy believes that whatever ultimately evolves from the health care law, new models of medical care delivery will be needed. He cites the need for more efficient ways to deliver health care and notes that part of better efficiency is better communication. Helping the stream of communication at Doylestown Hospital is its involvement with Physicians Hospital of America, an organization that includes hospitals and physicians contracting with one or more HMOs, insurance plans or directly with employers to provide health care services.

"At Doylestown Hospital, we've been striving to do that for the past 10 years," Levy says. "We have a sophisticated electronic medical records system, and doctors using iPhones— everyone staying connected.

"But to know precisely how the new laws will affect us, we're going to have to wait and see."

Phil Gianficaro is an award-winning writer based in Doylestown.