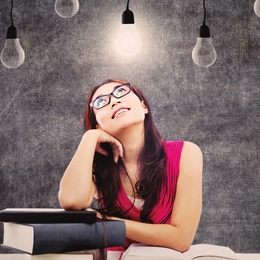 Private Equity
The 2012 Private High School Report Card
It's easy to see why local families put so much stock in the suburbs' private high schools. Every year, once the leaves have begun to turn and a chill has returned to the air, we take a look at how private schools are measuring up, preparing students for "the college years" and whatever else life has in store thereafter.
The following pages are rife with facts and figures—SAT scores, student-to-teacher ratios and other data—that may act as a useful barometer in determining how students from these institutions are faring, academically speaking.
Ones and zeroes provide only one kind of snapshot, however. We also offer insight into the intangibles, the things that, although they can be taught, are difficult to measure. These include learned skills that truly prepare an individual for the real world: adaptability, the desire to explore and the willingness to help those around them.
Data was compiled using resources from the National Center for Education Statistics, Private School Review, school websites and other sources. Tuition costs and other data are for the 2012-12 school year, or the most recent year available. Suburban Life has used its best efforts to gather the information in this list but cannot guarantee that the information is complete or accurate.
BUCKS COUNTY
Archbishop Wood Catholic High School
655 York Road, Warminster
Student Body: Coed
Total Students: 1,079
Senior Class: 287
Student/Faculty Ratio: 20:1
Avg. SAT Score: Unavailable
Tuition: $5,850
Graduate to 4-year College: 75%

Conwell-Egan Catholic High School
611 Wistar Road, Fairless Hills
Student Body: Coed
Total Students: 825
Senior Class: 242
Student/Faculty Ratio: 21.4:1
Avg. SAT Score: Unavailable
Tuition: $5,850
Graduate to 4-year College: Unavailable

George School
1690 Newtown Langhorne Road, Newtown
Student Body: Coed
Total Students: 525
Senior Class: 138
Student/Faculty Ratio: 8.4:1
Avg. SAT Score: Math – 550/690 | Reading – 550/690 | Writing 550/630
Tuition: $48,910 (Boarding Student), $32,860 (Day Student)
Graduate to 4-year College: Nearly 100%

Holy Ghost Preparatory School
2429 Bristol Pike, Bensalem
Student Body: All Boys
Total Students: 518
Senior Class: 128
Student/Faculty Ratio: 9.8:1
Avg. SAT Score: Math/Reading - 1235 | Writing - 620
Tuition: $16,700
Graduate to 4-year College: 100%

Middle Earth Academy
299 Jacksonville Road, Warminster
Student Body: Coed
Total Students: 50
Senior Class: 12
Student/Faculty Ratio: 8:1
Avg. SAT Score: Unavailable
Tuition: Unavailable
Graduate to 4-year College: Unavailable

Plumstead Christian School
5765 Old Easton Road, Plumsteadville
Student Body: Coed
Total Students: 391
Senior Class: 41
Student/Faculty Ratio: 18:1
Avg. SAT Score: Math – 550 | Reading – 550 | Writing - 564
Tuition: $10,990
Graduate to 4-year College: 98%

Solebury School
6832 Phillips Mill Road, New Hope
Student Body: Coed
Total Students: 218
Senior Class: 46
Student/Faculty Ratio: 11:1
Avg. SAT Score: Math – 586 | Reading – 561 | Writing - 564
Tuition: $48,700 (Boarding Student), $ 32,900 (Day Student)
Graduate to 4-year College: 99%

Villa Joseph Marie High School
1180 Holland Road, Holland
Student Body: All Girls
Total Students: 365
Senior Class: 105
Student/Faculty Ratio: 18:1
Avg. SAT Score: Math - 552 | Reading - 563 | Writing - 604
Tuition: $11,650
Graduate to 4-year College: 100%

CHESTER COUNTY
CFS - The School at Church Farm
1001 E. Lincoln Hwy., Exton
Student Body: All Boys
Total Students: 174
Senior Class: 30
Student/Faculty Ratio: 10:1
Avg. SAT Score: Math – 624 | Reading -551 | Writing - 556
Tuition: $26,250 (Boarding Student), $16,250 (Day Student)
Graduate to 4-year College: 100%

Coventry Christian Schools
699 N. Pleasantview Road, Pottstown
Student Body: Coed
Total Students: 244
Senior Class: 23
Student/Faculty Ratio: 8:1
Avg. SAT Score: Math - 584 | Reading - 589 | Writing - 573
Tuition: $8,405
Graduate to 4-year College: 98%

Delaware Valley Friends School
19 E. Central Ave., Paoli
Student Body: Coed
Total Students: 187
Senior Class: 45
Student/Faculty Ratio: 9:1
Avg. SAT Score: Unavailable
Tuition: $37,400
Graduate to 4-year College: 98%
Devon Preparatory School
363 N. Valley Forge Road, Devon
Student Body: All Boys
Total Students: 211 (Upper School)
Senior Class: 56
Student/Faculty Ratio: 10:1
Avg. SAT Score: 1873 (3-year average)
Tuition: $19,800
Graduate to 4-year College: 100%
Malvern Preparatory School
418 S. Warren Ave., Malvern
Student Body: All Boys
Total Students: 624
Senior Class: 117
Student/Faculty Ratio: 8:1
Avg. SAT Score: Math – 580/680 | Reading – 540/670 | Writing – 540/650
Tuition: $27,700
Graduate to 4-year College: 100%

The Phelps School
583 Sugartown Road, Malvern
Student Body: All Boys
Total Students: 121
Senior Class: 35
Student/Faculty Ratio: 4:1
Avg. SAT Score: Unavailable
Tuition: $41,500 (Boarding Student) $22,500 (Day Student)
Graduate to 4-year College: 95%
Upattinas School
429 Greenridge Road, Glenmoore
Student Body: Coed
Total Students: 64
Senior Class: 19
Student/Faculty Ratio: 6:1
Avg. SAT Score: Unavailable
Tuition: $13,671
Graduate to 4-year College: Unavailable

Valley Christian School
200 Airport Road, Coatesville
Student Body: Coed
Total Students: 95
Senior Class: 3
Student/Faculty Ratio: 7.7:1
Avg. SAT Score: Unavailable
Tuition: $3,780
Graduate to 4-year College: Unavailable

Villa Maria Academy High School
370 Old Lincoln Highway, Malvern
Student Body: All Girls
Total Students: 442
Senior Class: 111
Student/Faculty Ratio: 7:1
Avg. SAT Score: Math - 580 | Reading - 580 | Writing - 590
Tuition: $14,500
Graduate to 4-year College: 100%

DELAWARE COUNTY
Academy-Notre Dame De Namur
560 Sproul Road, Villanova
Student Body: All Girls
Total Students: 539
Senior Class: 96
Student/Faculty Ratio: 7:1
Avg. SAT Score: Math - 530/640 | Reading - 530/630 | Writing - 550/670
Tuition: $19,646
Graduate to 4-year College: 100%

Archbishop John Carroll High School
211 Matson Ford Road, Radnor
Student Body: Coed
Total Students: 977
Senior Class: 182
Student/Faculty Ratio: 22:1
Avg. SAT Score: Unavailable
Tuition: $5,580
Graduate to 4-year College: Unavailable

Archbishop Prendergast High School
401 N. Lansdowne Ave., Drexel Hill
Student Body: All Girls
Total Students: 1,287
Senior Class: 341
Student/Faculty Ratio: 16.1:1
Avg. SAT Score: Unavailable
Tuition: $5,580
Graduate to 4-year College: 97%

Cardinal O'Hara High School
1701 S. Sproul Road, Springfield
Student Body: Coed
Total Students: 1,527
Senior Class: 425
Student/Faculty Ratio: 20.1:1
Avg. SAT Score: Unavailable
Tuition: $5,580
Graduate to 4-year College: Unavailable

Country Day School of the Sacred Heart
480 S. Bryn Mawr Ave., Bryn Mawr
Student Body: All Girls
Total Students: 325
Senior Class: 49
Student/Faculty Ratio: 9:1
Avg. SAT Score: 1780 (composite)
Tuition: $16,400
Graduate to 4-year College: 100%

Delaware County Christian School
462 Malin Road, Newtown Square
Student Body: Coed
Total Students: 792
Senior Class: 83
Student/Faculty Ratio: 111
Avg. SAT Score: Math - 598 | Reading - 576 | Writing - 567
Tuition: $13,288
Graduate to 4-year College: 95.4%

Monsignor Bonner High School
401 - 403 N. Lansdowne Ave., Drexel Hill
Student Body: All Boys
Total Students: 1,282
Senior Class: 343
Student/Faculty Ratio: 17.1:1
Avg. SAT Score: Unavailable
Tuition: $5,580
Graduate to 4-year College: 97%

Westtown School
975 Westtown Road, West Chester
Student Body: Coed
Total Students: 643
Senior Class: 83
Student/Faculty Ratio: 7.5:1
Avg. SAT Score: Math – 580/680 | Reading – 560/690 | Writing 580/670
Tuition: $46,400 (Boarding Student), $29,100 (Day Student)
Graduate to 4-year College: 100%

MONTGOMERY COUNTY
Abington Friends School
575 Washington Lane, Jenkintown
Student Body: Coed
Total Students: 702
Senior Class: 62
Student/Faculty Ratio: 13:1
Avg. SAT Score: Math – 536 | Reading – 550 | Writing 561
Tuition: $28,400
Graduate to 4-year College: 100%

Academy of the New Church Secondary Schools
2815 Huntingdon Pike, Bryn Athyn
Student Body: Boys School, Girls School
Total Students: 231
Senior Class: 73
Student/Faculty Ratio: 7.1:1
Avg. SAT Score: Math – 570 | Reading – 584 | Writing - 566
Tuition: $20,478 (Boarding Student), $14,040 (Day Student)
Graduate to 4-year College: 97%
The Agnes Irwin School
275 S. Ithan Ave., Bryn Mawr
Student Body: All Girls
Total Students: 270
Senior Class: 52
Student/Faculty Ratio: 7.6:1
Avg. SAT Score: Math - 610/700 | Reading - 580/690 | Writing - 630/740
Tuition: $29,300
Graduate to 4-year College: 100%

The Baldwin School
701 Montgomery Ave., Bryn Mawr
Student Body: All Girls
Total Students: 193
Senior Class: 51
Student/Faculty Ratio: 7:1
Avg. SAT Score: Math - 649 | Reading - 660 | Writing - 670
Tuition: $27,945 to $30,495
Graduate to 4-year College: 100%

Bishop McDevitt High School
125 Royal Ave., Wyncote
Student Body: Coed
Total Students: 668
Senior Class: 186
Student/Faculty Ratio: 22:1
Avg. SAT Score: Unavailable
Tuition: $5,850 (Catholic Student), $7,050 (Non-Catholic Student)
Graduate to 4-year College: 98%

Calvary Baptist School
1380 S. Valley Forge Road, Lansdale
Student Body: Coed
Total Students: 304
Senior Class: 21
Student/Faculty Ratio: 16.8:1
Avg. SAT Score: Math – 550 | Reading – 525 | Writing - 530
Tuition: $5,768
Graduate to 4-year College: 68%

Christopher Dock Mennonite High School
1000 Forty Foot Road, Lansdale
Student Body: Coed
Total Students: 379
Senior Class: 97
Student/Faculty Ratio: 11:1
Avg. SAT Score: Math - 566 | Reading - 552 | Writing - 554
Tuition: $10,970 (non-Mennonite Student), $14,585 (Mennonite Student)
Graduate to 4-year College: 93%

Friends' Central School
1101 City Ave., Wynnewood
Student Body: Coed
Total Students: 394
Senior Class: 97
Student/Faculty Ratio: 9:1
Avg. SAT Score: Math - 649 | Reading - 669 | Writing - 666
Tuition: $27,400
Graduate to 4-year College: 100%

Germantown Academy
340 Morris Road, Fort Washington
Student Body: Coed
Total Students: 1071
Senior Class: 119
Student/Faculty Ratio: 8:1
Avg. SAT Score: Math - 560/690 | Reading - 550/680 | Writing - 560/670
Tuition: $29,165
Graduate to 4-year College: 100%

Gwynedd Mercy Academy High School
1345 Sumneytown Pike, Gwynedd Valley
Student Body: All Girls
Total Students: 390
Senior Class: 95
Student/Faculty Ratio: 9:1
Avg. SAT Score: Math – 562 | Reading – 591 | Writing - 609
Tuition: $14,850
Graduate to 4-year College: 100%

The Haverford School
450 Lancaster Ave., Haverford
Student Body: All Boys
Total Students: 418
Senior Class: 87
Student/Faculty Ratio: 8:1
Avg. SAT Score: Math - 638 | Reading - 623 | Writing - 637
Tuition: $33,500
Graduate to 4-year College: 100%

The Hill School
717 E. High Street, Pottstown
Student Body: Coed
Total Students: 512
Senior Class: Unavailable
Student/Faculty Ratio: 7:1
Avg. SAT Score: Unavailable
Tuition: $34,100 (Day Student), $49,400 (Boarding Student)
Graduate to 4-year College: 100%
Jack M. Barrack Hebrew Academy
272 S. Bryn Mawr Ave., Bryn Mawr
Student Body: Coed
Total Students: 315
Senior Class: 59
Student/Faculty Ratio: 6.8:1
Avg. SAT Score: Math - 625 | Reading - 620 | Writing - 640
Tuition: $27,600
Graduate to 4-year College: 100%
Lansdale Catholic High School
700 Lansdale Ave., Lansdale
Student Body: Coed
Total Students: 814
Senior Class: 225
Student/Faculty Ratio: 22:1
Avg. SAT Score: Unavailable
Tuition: $5,850
Graduate to 4-year College: Unavailable
La Salle College High School
8605 Cheltenham Ave., Wyndmoor
Student Body: All Boys
Total Students: 1,069
Senior Class: 248
Student/Faculty Ratio: 11:1
Avg. SAT Score: Math - 615| Reading - 602 | Writing - 601
Tuition: $18,700
Graduate to 4-year College: 100%
Merion Mercy Academy
511 Montgomery Ave., Merion Station
Student Body: All Girls
Total Students: 492
Senior Class: 124
Student/Faculty Ratio: 9:1
Avg. SAT Score: Math - 510/630 | Reading - 520/660 | Writing - 560/660
Tuition: $15,700
Graduate to 4-year College: 100%
Mount Saint Joseph Academy
120 Wissahickon Ave, Flourtown
Student Body: All Girls
Total Students: 573
Senior Class: 140
Student/Faculty Ratio: 10:1
Avg. SAT Score: Math - 610 | Reading - 632 | Writing - 655
Tuition: $15,000
Graduate to 4-year College: 100%
Philadelphia-Montgomery Christian Academy
35 Hillcrest Road, Erdenheim
Student Body: Coed
Total Students: 326
Senior Class: 38
Student/Faculty Ratio: 9:1
Avg. SAT Score: Math – 539 | Reading – 581 | Writing - 563
Tuition: $11,765
Graduate to 4-year College: 97%
St. Basil Academy
711 Fox Chase Road, Jenkintown
Student Body: All Girls
Total Students: 382
Senior Class: 104
Student/Faculty Ratio: 10:1
Avg. SAT Score: Math - 550 | Reading - 576 | Writing - 600
Tuition: $10,500 (Freshmen, Sophomores and Juniors), $11,000 (Seniors)
Graduate to 4-year College: 100%
The Shipley School
814 Yarrow St., Bryn Mawr
Student Body: Coed
Total Students: 344
Senior Class: 85
Student/Faculty Ratio: 7:1
Avg. SAT Score: Math - 643 | Reading - 636 | Writing - 649
Tuition: $31,375
Graduate to 4-year College: 100%
West-Mont Christian Academy
873 S. Hanover St., Pottstown
Student Body: Coed
Total Students: 70
Senior Class: 32
Student/Faculty Ratio: 10: 1
Avg. SAT Score: 1646 (composite)
Tuition: $6,600
Graduate to 4-year College: 80%
Wyncote Academy
7920 Washington Lane, Wyncote
Student Body: Coed
Total Students: 58
Senior Class: 13
Student/Faculty Ratio: 10:1
Avg. SAT Score: Unavailable
Tuition: $25,000
Graduate to 4-year College: 95%
NEW JERSEY
Notre Dame High School
601 Lawrence Road, Lawrenceville
Student Body: Coed
Total Students: 1,276
Senior Class: 315
Student/Faculty Ratio: 14:1
Avg. SAT Score: Math - 557 | Reading - 554 | Writing - 555
Tuition: $10,920
Graduate to 4-year College: 99%
Princeton Day School
650 Great Road, Princeton
Student Body: Coed
Total Students (Upper School): 392
Senior Class: 99
Student/Faculty Ratio: 8:1
Avg. SAT Score: Math - 653 | Reading - 648 | Writing - 662
Tuition: $28,910
Graduate to 4-year College: 100%