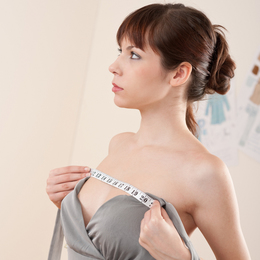 Warm Wishes
Lace Silhouettes Lingerie offers the perfect gift for every woman
In this season of giving, greeting and going out, too many busy women neglect their own wishes. Yet Karen Thompson, owner of Lace Silhouettes Lingerie in Lahaska, believes that a wish is a powerful thing. For nearly 25 years her store has been helping women of all ages, sizes and styles find comfortable bras, special-function undergarments and cozy pajamas that help them feel more confident, sexy and pampered.
Thompson and her staff provide their guests with personalized, knowledgeable service in a comfortable shopping environment. Lace Silhouettes Lingerie offers professional bra fittings and consultations to help each woman find the right fit for her body. A professional fitting is simple and requires only three measurements taken, in private, while the guest is fully clothed. During the consultation, a specialist will ask the guest questions about her family, health and lifestyle. All these details are important information that the consultant uses to make her recommendations.
"When you do bra fittings you know so much about people—their marriage, health troubles. … You become an expert in how people think," Thompson says. One insight she offers is, "Women like to be successful at things, so they tend not to set very high goals."
A successful businesswoman, wife and mother accustomed to setting her own goals, Thompson says she would often find to-do-lists stuffed into her pockets. She realized the importance of writing things down and the motivation it provided to actualizing a dream. "I want to inspire others to wish," she says. This prompted her to create Wishes for Women, a clothing line that features a small pocket. Each item is accompanied by a tag for a woman to write their wishes on and place into the pocket, close to her heart. The tag reads: "Wish … Dream … Realize."
"I want them to think whimsically about what they could accomplish," she says. "It is an indirect way to set a big goal."
It is also Thompson's goal to fulfill other women's wishes. Now in its fifth year, Wishes for Women grants a portion of its proceeds to charities that support women's causes, pledging to grant 365 wishes per year. "Some are random stories we hear and send a Wish Wrap for; it can be as small as a pair of PJs or as big as a scholarship," she says. "Our wishes are not only for those facing a hardship, but also for inspirational individuals."
The one-size-fits-all wrap is the store's No. 1 gift of the holiday season, perfect for close friends or those who could simply use some good wishes. "Women always come into the store and touch things; they are on a quest to find the world's softest pajama," she says.
The cozy fleece Wish Wrap, made of super soft eco-friendly bamboo fabric, fulfills that wish easily. It comes in six colors, each with a corresponding meaning: wheat for prosperity; hyacinth for sincerity; pink for kindness; thyme for wisdom; gardenia for joy; and granite for strength. Its contemporary bed-jacket styling makes it ideal for relaxing at home, running errands or traveling.
According to Thompson, this sort of multifunctional styling has become very popular. Sleepwear company PJ Salvage has a luxury line of loungewear that one could wear to bed or to the store. DKNY offers a similar line with bed jackets that look like cardigans and pants that could be worn around town.
Lace Silhouettes also carries leggings, such as the control-top styles from Lisse—recently feaured on "Today" by Kathy Lee and Hoda—and Tees by Tina, which also offers camisoles and other layering pieces in many colors. These styles are perfect for the season, helping one to look slim and feel comfortable during holiday parties, shopping and travel.
For those seeking more traditional styles, Lace Silhouettes Lingerie offers the area's largest selection of sleepwear, including some whimsical prints in matching moms' and kids' styles. Robes are always a nice luxury gift available in a wide range of prices.
Lace Silhouettes Lingerie
Peddler's Village
Lahaska, PA 18931
Phone: 215-794-3545
Visit lacesilhouetteslingerie.com for additional locations in Princeton and Cape May, N.J.