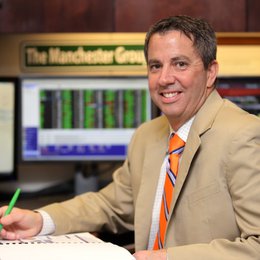 The Manchester Group
A knowledgeable advisor may be a client's most valuable asset
William T. Manchester is a financial advisor who specializes in wealth management, retirement planning, investment planning and estate planning strategies at Stifel Nicolaus, where he serves as Vice President/Investments.
He attended Temple University and holds a degree in finance and business administration. Manchester started his financial career working as an assistant to Andrew L. Lewis Jr., who was the former Secretary of Transportation under the Reagan Administration. Manchester helped start Superior Contract Cleaners Inc. (SCC), a national contract-sanitation company, as director of administration. SCC was a startup company and is now a multi-million dollar company.
Manchester believes in entrepreneurship. His experience in starting up many businesses, as well as working under one of the top businesspeople in America, has given him a unique perspective in the financial industry. He has a passion for helping his clients invest wisely. Manchester strives to fully understand his clients' need to get perspective. He has a strong desire to help investors of all portfolio sizes and investment experiences.
Manchester chose to be affiliated with Stifel Nicolaus, a full-service company whose mission is to provide financial services that are a true value to their clients. Together, they believe that establishing trust and building relationships take precedence over account size and profit, and so are dedicated to keeping clients' interests foremost. At his office in Conshohocken, Manchester is assisted by Mona Weiss, a registered client service associate who has been with the firm more than 10 years and client service associate Mandy Collins, a recent graduate of the University of Scranton with a bachelor's degree in business administration. Both are dedicated to communicating effectively with clients concerning their accounts.
When it comes to investments, trust is an issue that should not be taken lightly. The client-first philosophy is the foundation of the firm's success and the group's client relationships. It is crucial for investors to have a well-conceived, personalized investment plan in place with defined long-term goals. But, over time, one's personal and financial circumstances may change. For these reasons Manchester and his group analyze a client's current financial standing and review their future needs, including ways to pass on assets to the next generation or charities in a tax-efficient manner.
The Manchester Group believes investors need to recognize the difference between information and knowledge, which is why the right advisor may be a client's most valuable asset.
The Manchester Group of Stifel Nicolaus
William T. Manchester | Vice President/Investments
Stifel, Nicolaus & Company, Incorporated
Millennium One
20 Ash Street, Fourth Floor
Conshohocken, PA 19428
610-567-1934