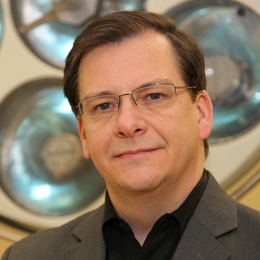 Weapons of Mass Rejuvenation
Dr. Robert Skalicky uses an array of cosmetic-surgery procedures to help patients looks younger and more refreshed
There are many options available that can make you look younger, thinner and more refreshed without the need to miss valuable time from your daily routine.
Dr. Robert Skalicky, board-certified plastic surgeon and president of Bucks County Plastic Surgery Center in Newtown, has several options for age-defying procedures that can be performed in the office in less than an hour, with minimal or no recovery time. "The field of plastic surgery has shown a surge in noninvasive cosmetic procedures that tighten skin, remove fat or create more youthful-looking skin," states Dr. Skalicky. The three main technologies used to accomplish these tasks include laser resurfacing with the Fraxel laser, skin tightening with the new Thermage treatment and fat removal utilizing the FDA-approved Liposonix procedure.
The Fraxel laser-resurfacing procedure gives a youthful "glow" to the skin while at the same time removing pigmentations and blemishes. The new laser treatment has much quicker recovery than the lasers of the past and is performed with minimal need for anesthesia through a topical cream that numbs the skin.
If skin tightening is more your focus, then the third-generation Thermage treatment can offer skin shrinkage on the face, eyelids, abdomen, knees and arms by restructuring the underlying collagen framework, helping to soften or eliminate wrinkled skin on the body. "I am really excited about the results with the Thermage technology," explains Dr. Skalicky. "It has almost no pain, and the results are much better than they were in the past. It works well for wrinkled skin on the face or around the belly button area, finally giving women an answer for loose skin in these regions."
Perhaps the greatest area of improvement, however, is in the area of noninvasive fat removal through the Liposonix technology. This breakthrough technology uses high-intensity ultrasound to "melt away" an inch of fat from any area of the body where there is fatty-tissue excess. "The beauty of this technology is that it can be done without surgery in an office setting without the need for recovery or time off from work," says Dr. Skalicky.
"Many patients want smaller procedures earlier in life that give improvement with natural-looking results," he continues. Rather than undergoing larger, more invasive facelifts in the hospital (still an option for some patients), smaller "mini-lifts" can be performed under local anesthesia in an office setting, giving youthful results with minimal recovery and bruising.
Aside from the noninvasive and minimally invasive procedures, Dr. Skalicky also performs a full range of plastic-surgery procedures, including breast enhancement, breast lifts, tummy tucks, liposuction, rhinoplasty, breast reconstruction, fat transfer and post-weight-loss surgery. "The advantage of offering all procedures in a practice is that the patient truly is given an honest answer regarding which procedures are right to accomplish their goals," adds Dr. Skalicky.
He offers complimentary consultations in a private office setting. "Everything starts with the consultation," he says. "Pursuing cosmetic surgery begins with a learning process for both the patient and the plastic surgeon. You have to feel comfortable with each other because the relationship extends far beyond the day of surgery. It is extremely important for the patient to clearly understand the procedures they are requesting and for the surgeon to feel comfortable that he can successfully meet the patient's expectations. I even encourage multiple repeat consultations to assure that all questions and concerns are answered."
Dr. Robert Skalicky
Bucks County Plastic Surgery Center
104 Pheasant Run, Suite 123
Newtown, PA 18940
215-702-8600
buckscountyplasticsurgery.com
Photograph by Kim Billingsley