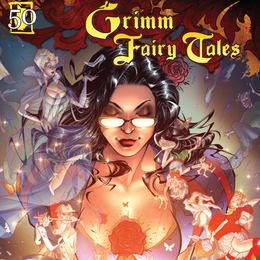 Live Long and Prosper
Once an ostracizable "offense," the phenomenon known as geekdom is slowly taking over the suburbs, if not the world
Two decades ago, the so-called "nerds" and "geeks" of the schoolyard got beaten up, bullied, ridiculed and looked down upon. Times have, in large part, changed.
Today, nerds are everywhere—on TV ("The Big Bang Theory" and "King of the Nerds"), in films ("The Hobbit" and "Marvel's The Avengers") and essentially ruling the Internet. What's more, it seems that everyone is involved in "geeky" things such as comic books and graphic novels, science fiction/fantasy, computer and video-console games, tech toys and electronics, role-playing games, miniature collectibles, costuming, anime … on and on the list goes.
How did this happen? When did the change begin? The better question might be: What took so long?
Eric Smith, a social-media marketing guy for Philadelphia-based Quirk Books, and Tim Quirino, a designer for P'unk Avenue in the city's Passyunk section, have co-founded Geekadelphia, which Smith calls "a fun local blog that enjoys highlighting geeky happenings in the City of Brotherly Love." He describes the growth of "geek culture" in the Philadelphia area as forever expanding, "much like the universe."
"Go wander 'Nerd' Street (as in "n3rd," or N. 3rd) for outstanding examples," he says. "Philly's full of award-winning comic artists and writers, game developers and hackers, graphic designers and web-development firms. [It's a] great place to be a geek."
Smith and Quirino have also launched the Philadelphia Geek Awards, with help from Jill Sybesma and her crew at the Academy of Natural Sciences of Drexel University along the Benjamin Franklin Parkway.
"Hosting the Philadelphia Geek Awards makes perfect sense for the academy," explains Sybesma, adult-programs manager by day, bird geek/country line dancer/tree hugger/Phillies fan by night. "We've been hosting science geeks since our inception and who doesn't want to have a drink under a T-Rex?" she asks. "Philly has exploded in the geek scene in the last few years, but in the 1800s Philadelphia was the science center of the nation. We're just keeping up the tradition."
'Timeless' Themes
Joe Brusha, president of Zenescope Entertainment, the Horsham-based independent publisher of such popular titles as "Wonderland" and "Grimm Fairy Tales," says that connecting with geek culture is a given in his industry. That having been said, there are many aspects of the business most people might not expect.
"For instance, women make up about 60 percent of our readership," he says. "I think that's because we offer such strong female characters." In fact, bringing new faces to the genre is part of the company's foundation. "One of our largest goals is to bring in non-comic-book readers and get them to enjoy the industry. [In our company] we're focused on telling good stories, making cool characters and even teaching life lessons."
Comics and graphic novels are a geek culture industry, according to Ralph Tedesco, editor-in-chief of Zenescope. "We always feed off of what our fans and customers are into, but at the same time [we] have always had the attitude that we [want] characters and stories that we ourselves would be into as fans. That's how I believe you need to do it or else it won't be organic enough and fans will see through that."
Zenescope is now "geekifying" the next generation through its Silver Dragon Books line. In a partnership with the History Channel, Discovery Channel and Animal Planet, the company has created comics for kids about dinosaurs, animals, sharks and even the history of mankind.
The work of John J. Laguna, a pen-and-ink and wire-sculpture artist in Willow Grove, is directly influenced by geekdom. At 36, he owns toys, posters, comic books and T-shirts that appeal to him, but there is more to geekdom than just movies and trinkets.
"To me, geek culture is people having a shared intellectual and creative appreciation for anything that they find fun and interesting," he says. "There are certain themes in geek culture that are timeless: good vs. evil, chivalry, fair play, coming-of-age stories, loss of innocence and growing up. These themes [and ideals] are often emulated by kids and young adults during developmental periods in their lives."
Charles Staley, 45, a senior software development business and test analyst, is proud of geek culture. A member of the 501st Legion, the largest "Star Wars" costuming group in the world, Staley spends many Saturdays in geek gear, supporting children's charity events and visiting sick children. He says that geek culture is having a major impact in all areas of society. The popular AMC zombie series "The Walking Dead," which is based on a graphic novel, is a testament to the growing popularity of geek culture, he believes.
Jim Hurley, 38, a senior systems analyst at Comcast, surrounds himself with people who share his geek interests. He prefers discussing, say, the buzz over the latest science-fiction film over "mundane" topics such as weather, sports and raising kids. But to Hurley, being a "geek" is not limited to just sci-fi and fantasy. "Is a major sports fan a geek?" he asks. "My dad knew the stats of every Phillie since 1955. No one called him a geek because it was sports. [Maybe] sports fans are geeks in their own right."
Caught in the Mainstream
With "all things geek" becoming ever more common—for proof, simply check the shelves of the stores in a local mall—is there a worry that too much geekiness could be a bad thing? For Laguna, the jury is still out.
"It's good because it gets the source material to be available to a wider, broader, more diverse audience," he says. "The bad part is that it sometimes means a watered-down version of the pure original ideas and stories … so it can be digested by the masses."
In any case, the geeks of today are much different than those of 20 years ago—more female readers of comic books, for example. "It feels as though [geeks have] started to become cooler than they ever were before," Tedesco says. Others believe it comes back to something even more basic: humans' need for community.
"Comic book, sci-fi and fantasy conventions show how popular geek things have become," Brusha says. "Conventions bring in a lot of new fans, and it really shows the upswing in the industry. They let us connect face to face with fans and find new ones in people who never were before. Today, there are a lot of geeks out there."
NERDS OF A FEATHER
There's a very busy season ahead of us—that is, for the so-called geeks among us. From "Star Trek" and comic books to video games and baseball, there's a convention coming to the Philadelphia area that will allow enthusiasts of every predilection to fly their geek flags with pride. —Bob Craig
Creation Entertainment's Official Star Trek Convention
April 26 to 28
Crowne Plaza Hotel, Cherry Hill, N.J.
This year, Creation Entertainment features a salute to the 20th anniversary of "Star Trek: Deep Space Nine." creationent.com/cal/st_philly.html
National Haunters Convention
May 3 to 5
Greater Philadelphia Expo Center, Oaks
The National Haunters Convention welcomes horror buffs with a schedule that is sure to thrill, including a costume ball. nationalhauntersconvention.com
East Coast Black Age of Comics Convention
May 18
The Enterprise Center, Philadelphia
Celebrating diversity in the world of comics, the ECBACC encourages and promotes youth literacy through the art of reading, writing and drawing comic books. ecbacc.com/wordpress3
GameLoop Philly
May 18
University of the Arts, Philadelphia
Game developers unite at this attendee-curated game "un-conference," where game developers network and collaborate with their peers. gameloopphilly.com
Wizard World Philadelphia Comic Con
May 30 to June 2
Pennsylvania Convention Center, Philadelphia
The extensive list of special guests making appearances includes Stan Lee, William Shatner and "The Walking Dead" stars Norman Reedus and Michael Rooker. wizardworld.com
TooManyGames
June 14 to 16
Greater Philadelphia Expo Center, Oaks
This event is the ultimate gamer's playground. Whether your gaming poison is by console, PC or board, come out and check this event off of your bucket list. toomanygames.com
Society for American Baseball Research (SABR) Convention
July 31 to August 4
Philadelphia Marriott Downtown, Philadelphia
Who said sports fans can't be geeks, too? The SABR hosts a five-day convention that covers "everything baseball," including a game against the Atlanta Braves on our home turf. sabr.org/convention
Monster Mania Con
August 16 to 18
Crowne Plaza Hotel, Cherry Hill, N.J.
This semiannual horror film and memorabilia convention is the final destination for fans of the macabre, where you can also meet your favorite stars from your favorite horror films and shows. monstermainia.net