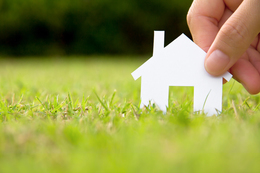 The Real Deal
Know whom to turn to when it comes time to buy or sell in the suburbs and beyond
There's a reason—too many, in fact—why many families stay in the Philadelphia area for generations. Yet the big question remains: Where to call home? From the cobblestone-lined streets of Society Hill to the rolling hillsides of Chester County to the idyllic farmhouses of Bucks County, the many corners of the Philadelphia area boast the finest accommodations and amenities available.
Looking to buy? It's not a bad time if you've got the resources, sources suggest, especially considering relatively "softer" prices. Of course, it's all about context. According to the latest analysis by Econsult Corp. and University of Pennsylvania researcher Kevin Gillen, as prepared for Prudential Fox & Roach, the typical Philadelphia-area home rose in value by an average of 5.7 percent (adjusted for seasonality and other factors) in 2012. This represents the largest quarterly increase in house prices since the start of the real estate decline in 2007.
However, the term "Philadelphia-area home" is a key distinction, as there continues to be a significant difference in pricing trends between the city and its suburbs. Since the price peak of 2007, Philadelphia County home prices have dipped by an average of 18 percent, compared with a 22 percent drop in the 'burbs. And now for the silver lining: The value of suburban homes increased an average of 5 percent this past spring, while house prices in the city increased an average of 7.6 percent. Not only did homes in Philadelphia retain more of their value than those in outlying areas, but they also appear to be recovering their value at a faster pace.
Considering the phrase "A rising tide lifts all boats," however, changes in county-level home prices were almost uniformly positive for the second quarter of 2012. From smallest to largest, the average change in house values by Philadelphia and its surrounding suburban counties (Bucks, Chester, Delaware, Montgomery) were as follows: Philadelphia (+7.6 percent), Delaware (+7.2 percent), Montgomery (+5.1 percent), Chester (+4.2 percent) and Bucks (+1.9 percent).
Yet, regardless of city or suburbs, homes in the Philadelphia region continue to generally outperform those in other large metro areas. According to Case-Shiller MacroMarkets, the average home in the 10 largest U.S. cities has lost 33 percent of its value since the housing bubble burst, compared to only 19 percent for the average home in the Philadelphia area. And, among the top 20 largest U.S. cities, Philadelphia ranks third (behind only Dallas and Denver) in having the least price declines since the bubble burst.
Sounds like a good time to, as they say, trade up. Turning to one of the area's top Realtors, who know where to look and why, can make all the difference between a steal and a sour deal.
On the Move
Through our website, suburbanlifemagazine.com, Suburban Life readers let us know their picks for the region's top real estate agents. When you're ready to make a move, so to speak, these men and women stand ready to help.
Kit Anstey
Prudential Fox & Roach, West Chester
610-430-3001
Paul Augustine
Augustine Realty Group, RE/MAX Centre, Jamison
215-343-8200
Dave Batty
Coldwell Banker Preferred, Wayne
610-975-5900
Tom Burlington
Duffy Real Estate, St. Davids
484-868-3072
Mary Cissne
Quinn & Wilson, Abington
215-694-5400
Mike Coleman
Coldwell Banker Hearthside, Collegeville
610-489-7700
Nancy Dubin
Prudential Fox & Roach, Haverford
610-649-5020
Michael A. Duffy
Duffy Real Estate Inc., Narberth
610-724-7255
Liz Facenda
RE/MAX Preferred, West Chester
484-356-2967
Drew Ferrara
RE/MAX Advantage, Yardley Borough
215-369-HOME
Selma Glanzberg
Prudential Fox & Roach, Gladwyne
610-896-7400
Holly Goodman
Duffy Real Estate, St. Davids
610-613-7620
Cheryl Gunning
Gunning Real Estate Team, Lansdale
215-362-2260
Brettney Gunning-Rausch
Gunning Real Estate Team, Lansdale
215-362-2260
Betsy Kellogg Hamilton
Prudential Fox & Roach, Haverford
610-246-8994
Reggie Hunt
Long & Foster Real Estate, Wayne
610-888-6313
Sue Jones
Keller Williams Real Estate, Doylestown
215-262-4422
Anne E. Koons
Prudential Fox & Roach, Cherry Hill, N.J.
856-795-4709 | 856-428-8000 ext. 142
Jack Lacey
Prudential Fox & Roach, Newtown
215-579-0212
Susan Langenstein
RE/MAX 440, Doylestown
215-348-7100
Art Mazzei
Addison Wolfe Real Estate, New Hope
215-862-5500
Todd McCarty
Coldwell Banker Hearthside, Doylestown
267-261-8448
Damon Michels
Prudential Fox & Roach, Wayne
215-840-0437
Lynne Nicander
Duffy Real Estate, St. Davids
610-254-9292
Chris Nisbet
J. Carroll Molloy, Doylestown
215-348-3558
Pamela Owsik
Duffy Real Estate, Narberth
610-659-7021
Lisa James Otto
Lisa James Otto Country Properties, New Hope
215-862-2626
Richard Parke
RE/MAX, Skippack
610-584-1160
Vicky Pasquariello
Duffy Real Estate, Narberth
610-667-6655
Denise Schwanbeck
Weichert Realtors, Jenkintown
215-884-3502
Koleen Carr Seits
Century 21 Alliance, Drexel Hill
610-449-6006
Thomas Skiffington
RE/MAX 440 and RE/MAX Central, Perkasie
215-453-7653
Flo Smerconish
Flo Smerconish Realtor, Doylestown
215-348-4848
Lavinia Smerconish
Prudential Fox & Roach, Bryn Mawr
610-520-3708
Hazel Smith
Keller Williams, Langhorne
215-696-2013
Sivel Group
Prudential Fox and Roach Realtors, Chestnut Hill
215-248-6536
Jayne Thorsen
RE/MAX Action Realty, Maple Glen
215-358-1100
Mike White
RE/MAX Preferred Realtors, Newtown Square
610-325-4100