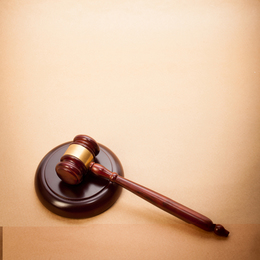 Brief Encounters
Field notes from some of the region's most skilled attorneys, in cases involving family law, personal injury and more
The law is a living, breathing, ever-changing animal. As U.S. law continues to change along with the people and businesses it was meant to protect, it is imperative to have an individual who can act as an advocate and defender in navigating the U.S. legal system safely and successfully.

Following are insights from cases involving some of the Philadelphia area's most respected attorneys, known for excelling in their particular areas of practice—from family law to business law, real estate law to personal injury. When in doubt, they suggest, get in touch with a qualified attorney because doing so can save time, expense and, potentially, far more valuable assets farther down the road.

In short, having an experienced attorney on your side when personal safety, rights or, in some cases, your very freedom is jeopardized could mean the difference between being a victim and getting the justice you deserve.


EMPLOYMENT LAW
Robin F. Bond
Bond—a 2013 Pennsylvania Super Lawyer and Top Lawyer of the Main Line, as well as a 2012 Suburban Life Awesome Attorney—is an employment and business lawyer who represents individuals in workplace matters, especially the negotiation of employment and severance deals. She also worked for more than 10 years as an in-house attorney for companies, and has the insider knowledge of having been on both sides of the bargaining table.

Years ago, when she first started delivering presentations on how to negotiate for better terms in severance and employment agreements, a man came up to her and said, "I wish I had known about you when I was having trouble at work. If only I'd had this information when I needed it." That man had been so traumatized by how his separation had occurred that he had actually had to seek in-patient mental health care. The impact of his comments impressed upon Bond the need to find a way to get her message out to others so others would not have to endure the same suffering this man did simply because he had not addressed separation as part of his employment agreement. Although she regularly provided negotiation assistance to her clients, as her reputation grew, seminar attendees repeatedly asked her to share her negotiation secrets so that they, too, could have access to the knowledge that top executives have. Based upon the thousands of clients who have learned how to negotiate a better job offer using her negotiation process, Bond has distilled some of her negotiation secrets into a nuts-and-bolts employment guide, titled "How to Negotiate a Killer Job Offer" (foreword by Mark Cuban, owner of the National Basketball Association's Dallas Mavericks and also one of the shark investors on ABC's "Shark Tank"), designed to help employees proactively negotiate a job offer the right way.

"My strategies for negotiating success can be successfully applied to any situation," she says, "but the book is laser focused on job-offer negotiations, with sample scripts and job-offer response letters to hiring managers that you won't find elsewhere. I show people how to build rapport as part of the negotiation process, and showcase their executive potential."

Transition Strategies LLC | 88 Militia Hill Drive, Wayne
610-640-5373 | www.transition-strategies.com


REAL ESTATE LAW
Andrew J. Monastra
Monastra joined a general-practice firm in 1991 and later branched off to form his own practice upon realizing his fondness for real estate law. Today he is one of the region's most experienced real estate attorneys.

"I am a land repairman," he says. "That's the most interesting part of being a real estate attorney. Lack of a dedicated access, problems with missing tracts of land, legal description errors and fixing chains of title—that's the fun part of what I do. It is like solving a complex equation or finishing a 5,000-piece puzzle; the key to your success is your willingness to spend the hours laying the foundation to solve the problem.

"It isn't easy, it isn't flashy, and you will need a good pair of glasses," he continues. "I mean, you should read some of those deeds from the 1700s and 1800s; it's like reading Chaucer."

Andrew J. Monastra, P.C. | 740 E. High Street, Pottstown
484-941-0912 | www.monastralaw.com


BUSINESS LAW\INTELLECTUAL PROPERTY LAW
Michael Brooks
"One of my business clients operates a very successful nonmedical senior home care service," Brooks recalls. "In this industry, employee care givers are every once in a while hired away by those receiving care. My client needed a clause crafted for their service contracts that would prevent this practice or provide for monetary damages when it may occur. The exact damages incurred by this practice could not readily be ascertained, however, a determination of the reasonable damages was estimated to be $10,000. I drafted a $10,000 liquidated damages clause and an attorney-fees clause for the client's service contracts. In an instance where a caregiver was hired away, the liquidated damages clause was challenged in the Bucks County Court as an unenforceable penalty clause. A nonjury trial verdict was entered in favor of my client in the amount of $10,000 in contract damages and $4,173 in attorney fees and costs.

"Obtaining legal counsel, in the early stages of drafting business forms, contracts and agreements is essential to readily resolving problems. Business owners are often unaware that the litigation process robs them of valuable time, attention and mental energy that could be otherwise used for running your business. Accordingly, clauses providing for liquidated damages relieve you of trying to prove uncertain losses and attorney-fees clauses allow you to recover your own attorney's fees from the other side if you prevail. Even the threat of having to pay your attorney's fees may be enough to forestall frivolous lawsuits and get the opposing side to settle for a reasonable amount before the dispute ends up in court. As a final point, with a binding dispute resolution clause both sides can avoid the courthouse altogether where they have already agreed to submit a dispute to binding arbitration rather than go to court. Dispute resolution is faster and less expensive than going to trial. Many times dispute resolution is a private matter that, unlike a trial, is not open to public or press scrutiny."

Law Offices of Michael J. Brooks | 3724 E. Brandon Way, Doylestown
215-230-3761 | law-brooks.com


DWI/DUI LAW
Michael G. DeFino
"A few years back, I represented a young man who was involved in a very tragic situation," DeFino says. "He was 26 and a recent college graduate who had a great career ahead of him. He, at the time of this tragedy, was residing with his best friend who also was a recent college graduate and both were employed by the same company.

"One evening they were drinking at a local club. My client was the so-called designated driver. He shouldn't have been drinking at all if he was going to be driving but decided to have two mixed drinks, which he thought would keep him under the legal limit. When they left the club, after several hours, they discovered that it had been snowing heavily and there was about four inches of snow already on the ground. During the ride home he was involved in a serious head-on collision with another car. There was also a passenger in the other vehicle. Both the driver and the passenger were injured in the accident. Horribly, my client's best friend died from the injuries he sustained. My client suffered very serious life-threatening injuries himself and had to remain in the hospital for an extended period of time. A blood screen conducted at the hospital indicated that client's blood alcohol content was over 0.08—the legal limit. After the blood tests came back my client was charged with homicide by vehicle, DWI andvvarious other charges, which could have resulted in a sentence in excess of 10 years if he was convicted of the charges.

"By a thorough cross-examination of the state's accident-reconstruction expert and the other driver, coupled with the testimony of our accident-reconstruction expert, we were able to show that there was reasonable doubt as to which driver caused the accident. As a result, my client had to serve only six months in jail, on the DUI only, before he was released.

"I'm happy to say that today he is married, a father and is successfully employed, though he still regrets that night every day of his life."

DeFino Law Associates | 3405 West Chester Pike, Newtown Square
610-356-4343 | www.definolaw.com


FAMILY LAW
Gregory P. LaMonaca
"My client, Bryan, had his children taken and withheld in Sweden by their mother. I am happy to report that, against all odds, after an international battle invoking a treaty called the Hague Convention, we successfully reunited his children with them last year. The case has been appealed once by the mother, which we won. It is being appealed again. The case is a leading case in the state right now and being followed closely. The most important fact, however, is that the children are back here on U.S. soil with their father.

"Since then we have been inundated with requests to assist clients to obtain their children back who have been abducted. One of our more interesting and complex cases is the abduction of 'Baby A' by her father who took the child to Egypt, we believe. We represent the mother here in the United States. This is complex in that, unlike Bryan's case, where Sweden and the United States subscribe to the Hague Convention, Egypt does not. As such we must use diplomatic and many other creative avenues.

"The story is that countless cases arise each year where individuals are helpless, either because they don't know what to do or are placed into bureaucratic quandaries or cannot afford to get proper representation to fight for them. These cases can take years of costly battles with attorneys needed here in the United States, in the foreign country and potentially others costing tens or hundreds of thousands of dollars."

Law Office of Gregory P. LaMonaca, P.C. | 341 W. State Street, Media
610-892-3877 | www.lamonacalaw.com


PERSONAL INJURY
Joseph L. Messa Jr.
"One of the things I enjoy most about practicing law is the opportunity to help my clients endure and overcome one of the most difficult periods in their lives. My primary goal is to ensure that they are left with the resources they need to provide for themselves in the future.

"A few years ago, I represented a young man who was catastrophically injured while working as a truck driver. He was driving down the highway when the brakes on his tractor trailer failed. The truck jackknifed, veered off the highway, and crashed into the guardrail. My client was wearing his seatbelt but was partially ejected from the cab after his seatbelt failed. He was mechanically extricated from the vehicle and flown to the hospital for emergency treatment. He suffered a severe spinal cord injury as a result of the accident and was rendered a quadriplegic.

"After the accident, my client's employer offered no emotional or financial support and quickly terminated him for 'destruction of company property.' They also destroyed incriminating evidence and immediately ordered repairs for the truck and its defective components, including the faulty brakes.

"This young man came to my firm looking for an advocate to help him find out why this happened and who should be held responsible. My team spent years diligently investigating the accident and uncovered details, despite massive amounts of destroyed evidence, regarding brake recalls and seatbelt malfunction warnings. The case went to trial but settled within the first few days.

"Today my client continues to deal with issues related to his permanent injuries but now has the means to pay for his ongoing treatment as well as to make the best life possible for himself. Now he has the opportunity to have a future. I am proud to be able to afford my clients that opportunity."

Messa & Associates | 123 S. 22nd Street, Philadelphia
215-568-3500 | www.messalaw.com


FAMILY LAW
Keith Williams and Robert Repko
"Over the years, a cornerstone of our representation of clients has been to develop a winning strategy based upon each of their respective situations. For example, several years ago a well-established client contacted me extremely upset after learning his wife was having an affair. He loved his wife and did not want the marriage to end. But he also knew that saving the marriage may not be possible because of her infidelity. Before confronting her, he came to me very confused and, understandably, emotional. Of course, the first thing we did was just sit and talk about what had happened. At that moment he just needed someone to listen to him. But he also had questions and needed answers. After listening to his situation, it became clear that his first priority was to try and save his marriage. On the other hand, I knew there were things he needed to proactively do to protect his rights and interests. He clearly had goals if divorce became a reality and I knew we had to start working to promote those right away. So I explained to him that it was always fine to hope for the best as long as he was prepared for the worst. Then we drafted a plan to achieve his objectives regarding shared custody of his children, his continued residency in the house and the equitable distribution of their considerable marital estate. We also addressed potential support and alimony obligations, as well as determined the best time and way to approach his wife to discuss everything with her. Ultimately, the parties did separate and proceed with a divorce. However, by then our client was prepared for the challenges he would face and, throughout it all, we stood by his side fighting for his rights, and continually adjusting our strategy as needed, to get him the results he deserved."

Repko Williams LLC
215-348-9500 | 877-749-7249 | repkowilliams.com
87 N. Broad Street, Suite 2, Doylestown
1705 Langhorne-Newtown Road, Suite 5, Langhorne
190 Bethlehem Pike, Suite 4, Colmar