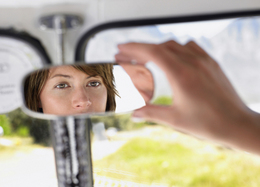 2013: The Year in Review
Looking in the rearview at 12 extraordinary months
How did we get here, to the doorstep of 2014? No matter, last year's calendar is now obsolete—meaning it's time for us to take our annual stroll down Memory Lane and analyze the year that has passed. In the following pages is our salute to 2013—the high points, the basement lows and everything in between. We've updated some of our top stories from the past year and also conveniently repackaged our Best of the Best, Top Dentists, Best Doctors and Awesome Attorneys. If only in hindsight, 2013 was—in the words of Frank Sinatra—a very good year.

January
Last year began with the country in danger of spilling over the so-called "fiscal cliff," so we provided advice from locally based investment professionals about weathering the storm of uncertainty. Keeping with the theme of stargazing, we tracked down Derrick Pitts, chief astronomer for the Franklin Institute, who spoke about Philadelphia's role in his (pardon the pun) meteoric rise. We also took an intimate look at Gilda's Club Delaware Valley, a nonprofit organization devoted to helping people affected by cancer, as well as their families, with ongoing support groups, workshops and lectures with oncologists, lawyers, financial advisors and more. Gilda's Club has since merged with the Cancer Support Community of Philadelphia to expand support services and ensure its long-term sustainability. Speaking of giving back, we also caught up with rap/reggae superstar Matisyahu, who was born in Bryn Mawr. He donated 100 percent of the proceeds from one of his tracks to victims of Hurricane Sandy, and he continues to give back to the likes of the Alex's Lemonade Stand Foundation, which receives a portion of the proceeds from his concerts.

February
For this issue we dished out our annual Golden Fork Awards for the region's best restaurants, with more than enough suggestions to keep food lovers eating well all winter long. Not only did we highlight 50 of the best restaurants in Philadelphia and its suburbs, but we also ID'd a handful of new restaurants. We also sat down with Lynn Doyle, host of the Emmy-winning primetime talk show "It's Your Call with Lynn Doyle" on being a role model for women and her unlikely start in TV. The Bucks County resident spoke about her show, which is filmed at Penn's Landing, the challenges of live TV and the support her family provides her. Another Bucks County native, former Phillies pitcher Tommy Greene, shared his tales of parenting and the lessons he learned through his volunteer work at Plumstead Baseball Association and as an alum with the Phillies. Lastly, with Valentine's Day occurring this month, we took readers on a Love Letter Tour. This collection of 50 rooftop murals and street-level signs reads like a collection of moonstruck missives from boy to girl, easily accessible on the El's Market Street corridor in West Philadelphia.

March
With the resignation of Pope Benedict XVI and the election of his successor only 13 days later—the popular yet polarizing Pope Francis—March had plenty of interesting headlines. For our part, we spoke with Marc Vetri, owner of some of Philadelphia's most celebrated Italian restaurants, who at the time was in the process of opening up a Vetri outpost in Moorestown, N.J.; he has since opened Pizzeria Vetri in Philadelphia's Fairmount section. We also celebrated the arrival of spring fashion, with help from members of the Philadelphia 76ers Dream Team, who modeled brightly colored fashions from some of the region's top hot spots. Lastly, we caught up with blues/rock icon George Thorogood—"Bad to the Bone," "One Bourbon, One Scotch, One Beer"—a Delaware native who got his start in clubs in Philly (he's still going strong, with a U.S. tour that begins anew in February 2014), as well as WMMR-FM morning-show crackup Steve Morrison, who spoke about achieving a work/life balance and the need to "rattle the cage" with edgy comedy.

April
Coinciding with the start of the 2013 MLB season, we sat down with Phillies first baseman Ryan Howard, who was optimistic about the months to come. After sustaining significant injuries the past two seasons, Howard was eager to recapture his superstar form. Despite his comeback, the Phillies endured a tough season, especially after the firing of longtime manager Charlie Manuel. Howard had a tough season, too, sustaining another injury—this time a torn meniscus—that caused him to spend too many games on the disabled list. We also spoke with Susan G. Komen for the Cure CEO Elaine Grobman ahead of the annual Mother's Day Race for the Cure, as well as comedian David Steinberg, who was due to perform at the Bucks County Playhouse in New Hope. Besides touring with Robin Williams and being a guest on "The Tonight Show" with Johnny Carson 140 times, he also produced and directed "Seinfeld," "Friends" and "Curb Your Enthusiasm." His most recent comedic challenge is his show with Steve Carell, "Inside Comedy" with recent guests such as Judd Apatow, Tina Fey and Louis C.K.

May
Giving back was a theme this month, when we featured two outsized personalities with local ties: Jon Bon Jovi and Jen Leary. Bon Jovi has used his superstardom to help the less fortunate in Philadelphia and surrounding areas through the Jon Bon Jovi Soul Foundation, of which he is chairman. The foundation supports causes such as Project H.O.M.E., which is devoted to ending homelessness in Philadelphia. One recent project is the JBJ Soul Homes, a $20 million mixed-use development, and the foundation is also working with Joseph's House to build a newer building that will house 75 homeless men and women in Camden, N.J., each night. Leary, meanwhile, started her nonprofit organization, the Red Paw Emergency Relief Team, in order to help animals touched by disaster. She began helping displaced animals in Philadelphia, working with the Red Cross of Southeastern Pennsylvania and other disaster-relief and animal-welfare organizations such as Central Bark. She has since expanded to the suburbs and expects to begin work in Camden this year.

June
Almost nine months after Hurricane Sandy hit the coastline, summer returned to the Jersey Shore. Many worried that the Shore would not be ready for the crush of tourism that brings South Jersey to life every year. This year we highlighted the many exhibits, stores, restaurants and games—111 things in total—that we predicted would "make our summer," plus we gave a closer look at new attractions for the season. We also featured the 8th Annual Great Chefs Event, which pairs the talents of Marc Vetri (and his network of famous culinary friends) and the powers of Alex's Lemonade Stand Foundation to raise money for the fight to cure pediatric cancer. Last June, the Vetri Foundation for Children and ALSF raised nearly $1.1 million, with more than 1,200 guests attending. In this issue we also honored the region's top dentists, oral surgeons and other professionals devoted to preserving the region's oral health. Lastly, Berwyn native and professional model Philip Tamney shared his perspective on the topsy-turvy world that has become his new life in New York.

July
This month we featured the best of everything about the greater Philadelphia area—from food and drink, to the ideal spots for live theater and music. Speaking of music, we also connected with maestro Tim Ribchester, the newest music director of the Delaware County Symphony. He also balances this with serving on the musical preparation faculty for the Academy of Vocal Arts, coaching voice for the Bryn Mawr Conservatory and Russia Opera Workshop, and guest conducting for the Orchestra Society of Philly, Concert Operetta Theater, Delaware Valley Opera Co. and Opera Libera. He had recently started working for another company in Baltimore and wanted to keep seeing other opportunities for conducting in Philly and elsewhere. We also spoke with Joe Conklin, the so-called "man of a thousand voices." Famous for his impressions of notables such as Harry Kalas, Jack Nicholson and Charles Barkley, he hosts "Joe Conklin's Comedy Night" every Wednesday at Parx Casino in Bensalem.

August
Our "Best Doctors" issue included an investigation of the lawsuit between thousands of National Football League players and two area attorneys. We spoke with Eric Allen, who couldn't even pick up the phone to talk to old friends because of the detrimental head injuries that occurred during his career with the Eagles. He joined forces with more than 4,000 retired players in a litigation lawsuit against the NFL. The suit was joined by about one-third of the league's 12,000 former players, each of whom took part in the settlement. The final deal was proposed at $765 million and both sides came to an agreement in late August, though the deal is still pending. We also spoke with Matthias, a war veteran turned hip-hop artist who returned home to North Philadelphia after two tours of duty in Iraq. He turned his experiences into stories, leading to the productions of two albums and his current goal: to elevate Philly's hip-hop scene.

September
Chip Kelly, new head coach of the Philadelphia Eagles, graced our cover this month. He also told us about why Philadelphia is the right place for him, and why his system will work well here. After a troubling start, the Birds turned out a strong season, though they ultimately fell to the New Orleans Saints in a nail-biting wild-card matchup. We also spoke with Mayor Nutter and other local leaders about the region's rise to prominence as a fashion mecca. The Philadelphia Fashion Incubator at Macy's Center City, which helps talented designers build their brands, is part of a multilayered approach to not only create a secondary economy for the city but also underscore Philadelphia's reputation as a cosmopolitan city full of cultural attractions. We also caught up with Narberth's own Nick Stuccio, founder of FringeArts, leading up to the 2013 festival. FringeArts' year-round home opened in October, and Stuccio has bold plans this year for the 10,000-square-foot building on the Delaware River waterfront in Northern Liberties. Finally, Bucks County playwright Christopher Durang told us about his Tony Award-winning play "Vanya and Sonia and Masha and Spike," which comes to Philadelphia Theatre Co.'s Suzanne Roberts Theatre this spring.

October
This month, with our "Superwomen" feature, we introduced a number of leading ladies—restaurateur Aimee Olexy and the Wilma Theater's Blanka Zizka among them—who have done their best to make the region a better place. Another "Superwoman," Mary Lou King runs a family farm and takes care of a developmentally disabled daughter on top of many other responsibilities. We're not the only ones who took notice; "LIVE with Kelly and Michael" recently recognized her for her efforts by naming her "Unstoppable Mom." We also spoke with John O'Hurley, who is perhaps best known for playing J. Peterman on "Seinfeld." With appearances on "Dancing with the Stars," "Family Feud," and "SpongeBob SquarePants," O'Hurley has also earned his stripes with performances in stage favorites such as "Spamalot" and "Chicago." He was back in the Philadelphia area in November emcee the National Dog Show Presented by Purina, which aired on NBC after the Macy's Thanksgiving Day Parade. His latest book, "The Perfect Dog," was released on October 31. Also, "SNL" alum Colin Quinn shared his thoughts on America's most important document, the U.S. Constitution, ahead of his one-man show at Philly's National Constitution Center.

November
Philadelphia has produced many great chefs, and we caught up with some of the best in our collective backyard, including Karen Nicolas of Citron + Rose; Michael Solomonov of Zahav, Percy Street Barbecue and Federal Donuts; Martin Heierling of STARR Restaurants; Rich Landau of Vedge; and Kevin Sbraga of his namesake, Sbraga, and his newly opened restaurant in University City. We also caught up with Ed Snider, chairman of Comcast-Spectacor (which owns the Philadelphia Flyers) and founder of the Ed Snider Youth Hockey Foundation. This nonprofit has an ambitious goal: to improve the quality of life for underserved populations in Philly, using ice hockey as "the hook." Program alumna Virlen Reyes attested to its benefits. She's now a working toward a degree at West Chester University, where she plays for the school's Division I women's ice hockey squad that won the national championship in 2012. Also, North Carolina native Earl Wolff, rookie safety for the Philadelphia Eagles, spoke to us about returning to Philadelphia—his "second home"— which he visited frequently as a child to spend time with family.

December
If October was our "women's issue," then December was our tribute to men—beginning with our annual Men of the Year feature: local leaders in business, philanthropy, education and the arts. Then there's Rod Stewart. Even decades into his career, Stewart continues to reinvent himself as one of the biggest and most enduring names in entertainment. We met up with him in advance of his December performance at Philadelphia's Wells Fargo Center to talk about what inspired him to start writing songs again, his willingness to share private aspects of his life with the public (which he did in his recently released book, "Rod: The Autobiography") and why he won't be slowing down anytime soon. We also spoke with Edwin McCain, the man behind one of the 1990s most iconic love songs, "I'll Be," and Brandon Andrus, a Langhorne native who starred in the Broadway musical "Jersey Boys." Finally, we explored the 20 best restaurants in area casinos, from Atlantic City to Bethlehem, and offered tips for dining very well between time spent at the slots or table games.
Interesting Times, Indeed
The most important events that shaped 2013

January 16: Chip Kelly is hired as the Philadelphia Eagles head coach, taking over for the recently fired Andy Reid.

January 17: Lance Armstrong admits to doping during his years of winning the Tour de France.

February 3: The Baltimore Ravens beat the San Francisco 49ers, 34-31, to win Super Bowl XLVII.

February 11: Pope Benedict XVI resigns from his post. Two weeks later Cardinal Jorge Mario Bergoglio of Argentina—the first Pope from the Americas—is elected as the 266th pontiff. He takes the name Pope Francis.

March 5: Hugo Chavez dies after being the president of Venezuela for 14 years.

April 15: Bombings mar the Boston Marathon, killing three and seriously injuring dozens of others. The lone surviving perpetrator is apprehended days later.

June 5: National Security Agency contractor Edward Snowden reveals that the NSA has been spying on allies, among other embarrassing allegations. He finds temporary asylum in Russia.

June 15: Kim Kardashian and Kayne West have a baby daughter. Her name: North West.

July 13: Cory Monteith, an actor best known for his work on "Glee," passes away. Also, George Zimmerman is acquitted of second-degree murder and manslaughter charges in the February 2012 killing of Trayvon Martin. He is arrested months later on charges of domestic violence and aggravated assault in an incident involving his girlfriend. The charges are later dropped.

July 18: The Supreme Court strikes down the Defense of Marriage Act, essentially redefining what constitutes a marriage in America.

July 22: The "royal baby," Prince George Alexander Louis of Cambridge, is born to Prince William, Duke of Cambridge, and Catherine, Duchess of Cambridge.

October 16: After lots of budget and teacher cuts, Gov. Corbett releases $45 million in state funds for the Philadelphia School District so 400 teachers, counselors, assistant principals and others can return to work.

August 21: Reports begin to surface regarding the Syrian government using chemical weapons against its own people, purportedly killing more than 1,000. With the "red line" President Obama had set for intervention in Syria's civil war having been crossed, the U.S. nearly intervenes.

August 29: The U.S. Department of Justice allows Colorado and Washington to proceed with the legal sale of marijuana for recreational use as long as they adhere to eight enforcement priorities, including keeping the substance from minors.

August 31 to September 2: The Budweiser Made in America Festival, featuring Jay-Z, Beyoncé and Nine Inch Nails, returns to Philadelphia's Ben Franklin Parkway for its second consecutive year.

October 1: The U.S. government shuts down after a delay over government spending and the Affordable Care Act, also known as Obamacare. The government reopens on October 16, the night before the government is scheduled to hit the so-called debt ceiling.

October 21: New Jersey Gov. Chris Christie drops his opposition to same-sex marriage, making his state the 14th to legalize same-sex marriage.

October 30: The Boston Red Sox win the World Series. It is the first championship the team has won at Fenway Park in 95 years.

November 8: Typhoon Haiyan (or "Yolanda") hits the Philippines and Vietnam, leaving thousands dead.

November 30: Paul Walker, star of the "Fast & Furious" franchise, dies in a car accident.

December 5: Nelson Mandela, former president of South Africa, passes away.

December 6: Unemployment hits 7 percent, the lowest it has been since November 2008.

December 8: American Airlines emerges from bankruptcy, completing a blockbuster deal with US Airways to become the world's largest airline.

December 29: The Eagles best the Dallas Cowboys to win the division and advance to
the playoffs.

December 30: Michelle Snyder, the government official who oversaw the creation of the problem-plagued website healthcare.gov—the site designed to provide comprehensive information on health insurance options for consumers—steps down.