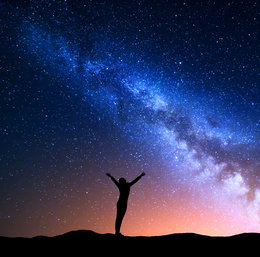 'She Did It!'
Some of the area's most intrepid pioneers and inventive entrepreneurs just so happen to be women.
The most effective way to do it is to do it"—so said Amelia Earhart, who knew a thing or two about ambition.
Like her, the individuals featured on the next few pages have taken risks, defied odds, and, in a number of cases, gone boldly where no one has gone before. Each person, like Ms. Earhart, also happens to be a female.
These women have excelled in their varied careers, as educators or attorneys, as medical professionals or entrepreneurs, thanks to dedication, skill, and hard work. They also share a passion to defy all those who say, "You can't." Without people like them, there would be no discoveries to share. There would be no good stories to tell.
Lucky for us, they took Ms. Earhart's advice to heart.
Nancy Blair and Pat Roberts
Blair and Roberts turned their shared desire to help students with learning differences into a driving force in innovative education. Roberts and Blair met when their daughters—each of whom has a learning difference—were in the first grade. Committed to improving education for students with who learn differently, they started their venture in a tiny school building in Philadelphia with just 24 children. Now known as AIM Academy, the school has since grown into a flourishing laboratory school with its own complementary research institute. Today, the Conshohocken-based school works each day to help its more than 350 students fulfill their innate potential and succeed in college and beyond. AIMPa.org
Victoria Bliss-Calkins
When her husband saw dramatic results from hyperbaric oxygen therapy (also known as HBOT) in his recovery from treatment for cancer, Bliss-Calkins left her job of more than 30 years to share the benefits of HBOT with the masses. Now, as the owner of Oxygen Oasis Hyperbaric Wellness Center in Langhorne, Bliss-Calkins leads a team of professionals trained to deliver HBOT to people seeking relief for a variety of medical conditions, from post-traumatic stress disorder to Lyme disease. O2Oasis.com
Sophia Brodsky
Anyone who needs to recharge, relax, or strengthen the mind-body connection will want to pay a visit to Brodsky's Le Rêve Rittenhouse Day Spa. Long considered a pioneer in Philadelphia's spa community, Brodsky has outdone herself with Le Rêve, a stunning destination that offers multiple pathways to ease tension and inspire one's spirit. It's not just a place where people go to get fine massages; rather, it's a wellness spa. The difference is in the detail work and décor, in the soothing aromas that waft through the hallways, and in elemental touches that add class and character to each area of the spa. Brodsky says clients can even feel the difference in the restorative energy radiating from the walls of the Himalayan Salt Organic Energy Lounge, designed to enhance one's mood and energy. LeReveRittenhouseSpa.com
Karen Chellew and Catherine Shanahan
For those who have gone through it, a divorce is often one of life's most stressful events—even more stressful than the death of a loved one, according to some. In the aftermath, individuals tend to feel broken and bruised, less than whole. So Chellew and Shanahan created My Divorce Solution, to help clients be better before, during, and after a divorce. One a Certified Financial Divorce Analyst and trained mediator, and the other a paralegal and certified QDRO administrator, the pair provides a host of services—from mediation and pre- and post-divorce consulting, as well as asset-and-debt evaluation and financial guidance, plus an online course to help clients navigate what can often be a troublesome transition. Their goal: to make sure each client comes out "the other side" with a bright outlook, facing a secure future. MyDivorceSolution.com
Gabrielle and Michele Frederico
This mother-and-daughter team shared a longstanding dream: to work together. So Gabrielle and Michele put their love of fashion and all things bridal to good use and opened La Belle Marieé Bridal. The bridal boutique in Langhorne quickly earned a reputation for being one of the area's best, leading to a significant expansion just one year after opening its doors. With each bride-to-be who walks through the door, the co-owners aim to ease her stress and make sure her special day goes as spectacularly as possible, regardless of her style or budget. LaBelleMarieeBridal.com
Kathy Landau Goodman, Au.D.
Dr. Landau Goodman's interest in hearing care grew out of the experience of watching her father overcome his struggles with longtime hearing loss. In 1984, she founded Main Line Audiology to help restore the hearing of individuals throughout the Greater Philadelphia Area. Her devotion goes beyond the walls of her practice. For example, she co-founded the Pennsylvania Academy of Audiology, and served two terms on the Academy of Doctors of Audiology board of directors. She has also been providing audiology services to the School District of Philadelphia for approximately 30 years. MainLineAudiology.com
Ada Greenfield, D.M.D.
One might say Dr. Greenfield went into the family business. Born in Peru, Dr. Greenfield drew inspiration from her aunt, who had her own dental practice. She trained as an endodontist in her native country, and went on to build a successful practice as a leader in her field. While teaching endodontics in Peru, she met a pioneer in the field of endodontics (the branch of dentistry devoted to saving patients' teeth through root-canal therapy), who advised her to seek additional training in the United States. So she came to the Greater Philadelphia Area and received specialty training at Temple University's Kornberg School of Dentistry. Today she has her own endodontic practice—Lower Gwynedd Endodontics P.C. in Montgomery County—in addition to being a wife and mother, as well as a clinical instructor of endodontics at Abington Memorial Hospital. LGEndodontists.com
Angie Haug
A Realtor since 1999, Haug has earned her reputation as a top producer. This year, for example, she was among the top 10 producers in Bucks County—thanks in large part to transactions relating to one of the Greater Philadelphia Area's most distinctive properties, the sprawling equestrian estate known as Fashion Farms. Haug worked with another Realtor, Maria Taylor, through Berkshire Hathaway HomeServices, Fox & Roach Realtors, to find creative ways to sell the properties. Representing both buyers and sellers throughout Bucks and Montgomery counties, Haug is now with Keller Williams Real Estate, and expects to work out of a forthcoming Keller Williams Luxury International office in New Hope. AngieHaug.com
Liz Haegele
Haegele was working for an insurance company in Philadelphia when she realized she wanted to do something else with her life, and she began to figure exactly what that was when she got involved with a nearby community garden. Her love of plants and flowers—and her aversion to working indoors—led her down the path to owning Fine Garden Creations, based in Swarthmore. Fine Garden Creations has made a name for itself on the Main Line and high-profile public spaces in Center City, but the company has since expanded east, into Bucks County. Her goal with each job: to improve people's lives by shaping outdoor spaces into distinctive landscapes that provide a sense of escape. FineGardenCreations.com
Karen Lentz
Local artists and the things they create are alive and well thanks to people like Lentz, owner of M&H Custom Framing & Gallery in Warminster. She first became familiar with this family-owned shop by befriending its former owners, but her creativity and intellectual curiosity turned her interest into a vocation and an avocation, and inspired her to purchase the business. The shop has grown to include a gallery of fine art, prints, and gifts created by local artists, and it also maintains a calendar of in-house events designed to connect artists to the community. Despite the rigors of running a business, Lentz is still a hands-on framer. MHCustomFraming.com
Mindy J. Snyder
An attorney with Liebmann Family Law in Newtown, Snyder uses her nearly 30 years of experience to guide families through complex legal matters relating to child custody and adoption. The work is often difficult, as she deals in one of the most emotional areas of the law; Snyder approaches each case with care and compassion. As part of her practice, Snyder has also handled complex trial issues and negotiations in divorce matters, child and spousal support, alimony, equitable distribution, pension issues, and adoption matters. Licensed to practice in both Pennsylvania and New Jersey, she is a distinguished member of the Bucks County Bar Association and has been honored as a top attorney by a number of respected publications. LiebmannFamilyLaw.com
Jeane M. Vidoni
In an era when large corporate banks seem to be putting a stranglehold on personal banking, Penn Community Bank continues to grow its footprint in the Greater Philadelphia Area—with Vidoni leading the charge as its president and CEO. In fact, Penn Community Bank is the second-largest independent, mutual financial institution in Pennsylvania, offering services including commercial and business banking and lending, as well as personal and business insurance and wealth management. Holding more than $2 billion in assets, the bank provides around-the-clock service through online banking and mobile apps, as well as in-person service at 24 branch locations in Bucks and Montgomery counties. PennCommunityBank.com
Visionary
As the creative force behind Trust the Vision Décor, Lauren Nolan-Sellers beautifies clients' homes, while removing the hurdles preventing aspiring designers from gaining a foothold.
For most of her life, Lauren Nolan-Sellers was more about soccer than interior decorating. Once her playing days reached their end, the former captain of the women's soccer team at Villanova University went on to graduate school, and then a career in teaching. It wasn't until she and her partner, Wendy Nolan-Sellers, bought a house that the decorating bug bit her.
"We learned that it really takes a lot of work and expertise to make a home look spectacular," she says. "When we finished with that house, I decided this is what I want to do."
From there, she received additional training and further developed her sense of style. Other people started to take notice.
"It got to the point where more and more people were interested in our work, and it wasn't just family and friends," says Lauren, now a certified interior decorator. "We got to the point where we could create a space with confidence, and make it a seamless process."
Through Trust the Vision Décor (TrustTheVisionDecor.com)—the Yardley-based interior design and home-staging firm she co-founded in 2012 with Wendy, who handles the business affairs—Lauren is a creative force. Her services include a variety of residential projects, ranging from the simple (adding finishing touches to a room) to the complex (project management for an in-home renovation). The firm has completed design projects for notables including Phillies manager Gabe Kapler and WMMR radio personality Kathy Romano. "It's important for people to know that you can live the life you want to live, where you want to live," she says.
She also created the Aspiring Designers Academy, a web-based model for helping "green" designers learn how to build their business. Lauren sees it as a community.
"As brand-new designers not knowing the business, we made tons of mistakes," Lauren says. "We've since organized and refined our process, and created systems that say, 'This is what we do every time.' Lots of decorators and designers have talent, but they don't know the business. For people who are looking for mentors, who are looking to create their own systems, and who want to share with other people—that's who this is designed to help."
It seems to be helping. Of the "graduates" who have gone through the academy so far, one has had her design work featured in a prominent lifestyle magazine in the Houston area. —Bill Donahue
Reducing the Burden
As co-founder of Get Your Pet, Angela Marcus offers an alternative to traditional animal adoption.
Even as a young girl, Angela Marcus had a strong bond with animals, and she did everything she could to protect them. At times, for example, she would even post NO HUNTING signs in the woods near her Bucks County home. "I've always seen animals as innocent beings that provide unconditional love," says Marcus, a New Hope native.
Unsurprisingly, Marcus turned her love of animals into a career, beginning with her first job as a vet tech at a veterinary clinic in Quakertown. She went on to become operations director for the Pennsylvania SPCA in Philadelphia, where she gained an intimate understanding of the stresses that animals—and the humans who pledged to protect them—undergo when a pet is surrendered. As a result, she wanted to create an alternative. So she did.
Specifically, Marcus wanted to find a way to link adopters—those looking to add a pet to the family—with pet owners who still love their pet but need to surrender them for reasons beyond their control.
"Looking at a technology like Uber, it's essentially pairing up someone has a car with someone needs a ride," she says. "I thought: Here's another business with two sides, so why not use my experience to bring the two together in a safe, responsible way? Too many pets are going into shelters, and not enough are coming out alive."
With co-founder Jeff Tucker, Marcus developed a business plan and started raising money to fund the venture. They then enlisted an entrepreneurial technologist to piece together the heart of their enterprise, the website GetYourPet.com. The site launched to serve the Greater Philadelphia Area in January 2017, and has since expanded nationally. Since its inception, Get Your Pet has facilitated the adoptions of 3,300 dogs and cats. In the near future, Marcus would like to add more pets to the mix, such as smaller mammals, birds, and other exotics.
"This eliminates the possibility of these pets getting stressed out and sick in a shelter," she says. "The former owner has the peace of mind of knowing where their pet is going, because they get to screen the adopters any way they want. On the flip side, the people who are adopting have the benefit of knowing everything about their new pet from the person who knows the pet best.
"It's also reducing the burden on shelters," she continues. "It's as seamless as the process can be." —Bill Donahue
Published (and copyrighted) in Suburban Life Magazine, September 2018.
.
.
.