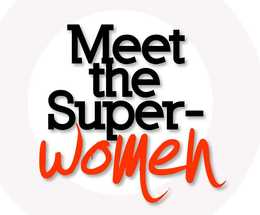 Meet the Superwomen
Introducing some of the most innovative female leaders, entrepreneurs and philanthropists who are changing the face of our region
On the following pages you will meet some of the most passionate and successful movers and shakers our region has to offer—CEOs and presidents of renowned companies, big-hearted philanthropists, enterprising entrepreneurs and other exceptional leaders in their respective fields. Every one of them also happens to be a woman.
Impressively, nearly all the women interviewed for this story spoke of the need to balance work with other parts of her life—the notion that although a satisfying career is vital to happiness, the most important things in life have little to do with a "job." Even so, most of this year's "Superwomen" have found a way to turn their passion into a career.
"There's a saying [from American mythologist Joseph Campbell]: 'Follow your bliss,'" says Liz Robinson, executive director of Philadelphia-based nonprofit Energy Conservation Agency, and also a "Superwomen" nominee. "The most important thing in life is to understand what makes you happy and find a way to do that for a living. If you're passionate about work, it's not work."
Go to:
Alba has created a unique business model for her strategic marketing agency, utilizing a small but dedicated team of part-time account managers who happen to be working mothers—growing her clients' businesses while empowering other women to stay actively engaged in their careers. Yardley-based WellStar Marketing Inc. specializes in helping small to midsized companies, especially in the medical and technology fields, through targeted media campaigns that are increasingly dominated by Internet-based communications and other "new media" tools. Now in its 21st year, her company has stayed strong throughout the current economic recession; as of mid-November, year-to-date 2010 revenue was up 40 percent over the prior year. In addition, Alba has created Project Haitian Soles, a philanthropic arm devoted to helping the children of Haiti affected by last year's devastating earthquake. By the end of this year the project will have raised enough money to provide $1,100 in shoes and other clothing, as well as $1,650 in textbooks and other supplies for children in struggling countries.
In two short years Altman has helped build Wayne-based Aztec Solar Power LLC into an alternative-energy leader in the greater Philadelphia area. By installing energy-efficient solar systems in area residences and businesses, Aztec Solar Power has helped lighten the load on the regional power grid—on top of trimming customers' monthly electricity costs by up to 60 percent. Under Altman's leadership, the Aztec Solar Power team has also developed convenient, cost-effective methods for customers to finance system installations, such as a lease-based program whereby customers pay no capital expenses other than monthly bills for energy consumption. The company also shares its good fortune; for example, at her instruction it installed a free solar-power system on the home of a severely battle-wounded Marine Corps sergeant whose York County family was looking for ways to trim monthly utility expenses.
Mom, lawyer, philanthropist—Valerie Angst has all the makings of a "Superwoman." A native of Upper Dublin, Angst continues to give back to both Bucks and Montgomery counties through her firm, Angst & Angst P.C. Angst, whose areas of practice include bankruptcy, personal injury and family law, is most passionate about "helping clients see resolutions that will achieve their goals and at the same time bring harmony back to their life." Of course, before her work in court and at the office, Angst is a loving mother who makes sure she gets her child to the bus stop. In addition to her outstanding work with her law firm, Angst and her husband/partner, Robert E. Angst, offer pro bono expertise to the Montgomery Child Advocacy Project. Through this program, Angst represents area children who are victims of abuse and neglect. "It is very rewarding," she says, "and I'm so excited to be a part of it."
The success of Cole Wellness Spa is owed to the fact that New Hampshire native Cole is a "natural" at her job. Cole and her husband (and spa co-founder) John settled in Springfield, and after recovering from a serious car accident, she dove into the development of her business. Her client goal has always been the same: to heal and nurture. Cole Wellness Spa prides itself on its use of natural products without harmful chemicals. Not only does Cole take the natural approach to beauty and wellness, but she also works to reduce the spa's carbon footprint with high-efficiency light bulbs, paperless management, bamboo flooring and recycling. "I wanted to transform people, and do it in a more healthy and earth-conscious way," she says. With the growing client base stretching into other states, Cole looks forward to the challenge of an expected expansion in 2011.
After fleeing her native Hungary in 1968, Csaky moved to the United States to restart her life. She became a certified skin-care professional in 1980 and three years later founded a successful Main Line day spa called Ilona Bio-Aesthetics. Today she is widely recognized as an innovator in holistic skin and body care, having been featured in respected media outlets such as Good Morning America and the New York Times. She and her daughter Mathesy opened Wayne-based Harmonia Healing Arts Spa in November 2006, with the goal of creating beauty through wellness by coupling spa treatments with healing therapies for the mind and body. Now 67 and "semi-retired," Csaky works six full days a week to help serve the spa's 3,200 clients. For 2011, she is excited about the prospect of launching "Harmonia Goes to School," a program in which Harmonia staffers would travel to area schools to teach children meditative breathing and other relaxation techniques to soothe the mind as a way to improve kids' performance in school.
Cutillo scaled her first mountain in July 2010, and she chose one of the most demanding climbs in the lower 48: Mt. Rainier on the outskirts of Seattle. "We did 10,000 feet in the first day," she says. "It was pretty intense—like being on a Stairmaster for six hours straight." The two-day ascent up Mt. Rainier arose from a bond forged through her job as vice president of sales and marketing for Philadelphia-based Vascular Access Centers (VAC); she has developed numerous such affiliations in her field as a way to raise awareness of peripheral arterial disease (PAD). Through VAC, which operates centers countrywide to improve the quality of life for those afflicted with PAD and other related conditions, she met a local physician looking to use the Mt. Rainier climb as a way to raise awareness for diabetes treatment. Exceedingly harsh weather prevented Cutillo's seven-person team from summiting the mountain, but she says she is excited about the prospect of returning to conquer it for such a worthwhile cause.
Gifford's business success goes hand in hand with her efforts to overcome multiple sclerosis (MS). In 1991, Gifford began to work for her parents at Newtown-based Holland Floor Covering, and the company has grown immensely since then. The showroom measures 8,000 square feet of beautiful flooring, window treatments, etc., with a commercial department now serving many well-known businesses. At her job, Gifford is most passionate about customer service, from the start of a sale to the follow-up. Aside from Holland Floor Covering, Gifford is a dedicated member and supporter of the National MS Society. For eight years, Gifford and her family and co-workers have walked in the MS Society's Challenge Walk as "Pam's Posse," raising nearly $300,000. In addition, Gifford has served the MS Society as an avid speaker. She attributes her successes to her positive attitude and the unbelievable people that surround her every day, especially her three children.
Gramaglia, owner of Gini G's in Southampton, expanded the mission of her 18-year-old hair and nail salon early on by adding wig and hair-replacement services and then spa treatments, such as massages and facials. The most challenging but rewarding aspect of her work comes from helping clients experiencing hair loss as a result of chemotherapy and radiation. "My goal is to have them leave my salon with a restored appearance and self-esteem, feeling confident and self-assured," she says. This volunteer work grew out of her experience accompanying her cancer-stricken father to his chemotherapy treatments, where she saw women of all ages despairing over their hair loss. She now trains and certifies other cosmetologists twice per year through the American Cancer Society's "Look Good … Feel Better" program; in 2005 she earned the group's Sunrise Award for "outstanding commitment and service." In addition, she was recently nominated to the board of Gilda's Club Delaware Valley, a nonprofit support network in Pennsylvania for the families and friends of those living with cancer.
Harmelin founded Bala Cynwyd-based Harmelin Media in 1982, a time when the media industry was very much dominated by men. She has since grown it into one of the largest and most successful independent media firms in the country by staying ahead of trends and investing heavily in the right resources at the right times. During the recent recession, she showed tremendous leadership by enduring a tough media climate and fighting hard to keep all her employees on the payroll. The firm has been rewarded as a result: "2009 was the toughest year in our company's history," she says, "but 2010 was the best year in our history." In addition to leading the company, she also spends her time supporting Philadelphia's arts and culture community, as well as assisting philanthropic causes such as the Juvenile Diabetes Research Foundation and other organizations that assist children in need. Fittingly, she also mentors other entrepreneurial-minded women, to the point of providing rent-free office space as a way to help female business owners get their companies off the ground.
Through Harris' nonprofit ACCESS Sports, at-risk and special-needs people of all ages and economic backgrounds have been experiencing local professional and college sporting events throughout the Delaware Valley since 2002. Although ACCESS Sports remains mostly a one-person organization, even with limited resources it has procured $1 million worth of sporting-event tickets, ranging from Eagles football games to the Devon Horse Show, for the groups she serves. "My goal is to expose [at-risk populations] to everything," she says. "Everyone needs to feel like they're part of the community, especially people with disabilities." The nonprofit actively serves 60 groups whose members attend events through ACCESS, though it has as many as 250 groups on the waiting list. ACCESS also partners with local teams to host exclusive clinics featuring appearances from some familiar faces. "The excitement of getting to meet an athlete like [former Eagle] Donovan McNabb or even a front-office person could change someone's life forever," she says. "Maybe one out of 100 gains a passion for something new."
After college, Haviv envisioned herself going into fashion journalism, though her parents had always encouraged her to become an entrepreneur. In July, Haviv complete the expansion of her Savioni Designer Boutique by moving into a historic building in the cradle of style-savvy New Hope—a bold move that has boosted traffic and shaped Savioni into a fashion destination. She's following in the footsteps of her father, who worked in the fashion industry for 35 years. She works tirelessly running and promoting her business, traveling to discover the most alluring fashions and further developing her line of Savioni-branded items. She's also giving back; this year she's excited about working with groups such as Project Ladybug, which strives to enrich the lives of children with life-threatening conditions. "I love people, and I love making people feel good about themselves," she says. "Nothing bad can ever come out of hard work, especially when I'm having fun doing it."
"I'm not afraid to skip down the hallway at work," says Hebel, who sees her job as vice president of human resources for Doylestown Hospital as "finding solutions that others see as roadblocks" as well as protecting the well being of the hospital and its 2,500 associates. Her success in doing so, as she sees it, comes from a genuine enjoyment of her job, the backing of her support and leadership teams, and a sincere love of life and having fun instilled by her parents. "I'm also very sensitive, and I'm not afraid to tell people that when I can't make something work, I cry," says Hebel, a former competitive swimmer who went to the University of Miami (Fla.) on an athletic scholarship and at one point was training for the Olympics. "Sometimes my team says I'm the most unrealistic VP of human resources possible." Apart from her career, she's also very passionate about her children (two sons, both in their 20s) and husband, not to mention golf and Penn State football.
Hoekstra and her partner John McCaffrey have grown Berwyn's Devon Fitness Inc. into an innovative 10-year-old health club with an astounding 2,000 members. Prior to handling the bulk of Devon Fitness' behind-the-scenes operations—payroll, contracts, billing, etc.—she was a vice president in the reinsurance industry but had grown tired of working in a field for which she had little passion. When she met McCaffrey in 2000, she realized it was time to make a change, both in her career and in her recommitment to personal fitness. Hoekstra and McCaffrey opened the health club in 2001, and she worked two full-time jobs till leaving the reinsurance business in 2004. Devon Fitness has grown steadily since, which she attributes to a richness of ground-breaking classes, an excellent staff and a "California-style atmosphere," as well as a relationship with members based on honesty, trust and familiarity. "I'm very proud that we've done so well under [recent economic] conditions that have put a lot of other gyms out of business," she says. "What we've created at Devon … has gotten us through an otherwise difficult time."
Melissa Levenduski is the co-owner and lead designer of Inverse Paradox LLC, a web and graphic design company providing affordable and effective web solutions to small and medium-sized businesses. While attending Philadelphia University, Melissa formed Inverse Paradox with Neil Harner, and has since grown the company to six employees and more than 100 diverse clients. She is also the creative director for a side project, Philly Beer Scene, which is a niche publication dedicated to the craft-beer culture of Philadelphia. In her spare time, Melissa is an official for high-school girl's field hockey and lacrosse in the Mercer County, N.J., area. A leader both on and off the field, she is active in her community; she recently helped organize Philly Beer Scene's third annual "Brews for Boobies" pub crawl, which raised over $3,800 this past October to benefit the American Breast Cancer Foundation.
Mackrides has carved out a successful niche with her "boutique" residential real-estate firm—Media-based Premier Properties Inc.—by providing personalized service to homeowners and sellers throughout Delaware County. Despite a challenging market for sellers due to the lingering economic recession, Mackrides has been able to steadily grow her client base. "It's very busy and very demanding," she says, "but the most important thing to me is my family," which includes her husband, attorney Chip Mackrides, and two children. In addition to the pulls of work and family, she also spends her time as an elected member of the board of directors for the award-winning Rose Tree Media School District, which comprises a network of area schools for 3,900 students. "It's a constant struggle for balance, trying to accommodate the needs of the students and their families, the benefits to the community and the tax burden that is borne by our friends and neighbors who reside in the community," she says. "You look around and see people a lot worse off than you are, so you help where you can and try to make a difference."
Manzo, director of Conshohocken-based RYAH Yoga and Health, developed Local for Global as a way to connect the local community to the large global community through charity events and donations-only yoga classes for people unfamiliar with or unable to afford classes. Through her program, as many as 300 people have been introduced to yoga, which can relax the body and the mind, since the beginning of 2010. The donations received are going to a program called Off the Mat, Into the World (OTMITW), which hopes to ease the suffering of those affected by the AIDS/HIV crisis in South Africa. She had raised more than $10,000 as of early November, and if she reaches the $20,000 mark by Dec. 15 she will travel to South Africa in 2011 to work directly with OTMITW founders to educate, empower and assist women dealing with HIV/AIDS.
Richardson's career began in education and it will likely end there. In between, she started a preeminent sales-performance company—Philadelphia-based and eponymously named Richardson—that has revolutionized the art of consultive or "need-based" selling. Today the company she founded (she has since sold it off but remains executive chairwoman) has offices around the globe and notable clients such as Google and Morgan Stanley. Away from the office, she has authored several books about selling techniques, with more likely on the way. Education and the arts remain two of her greatest passions; she teaches sales and management courses at the University of Pennsylvania Wharton School, and is a director of the American Poetry Review, among other cultural affiliations. "This year I hope I can do something with Philadelphia inner-city schools to introduce sales as part of the curriculum," says Richardson, who has a background in journalism and psychology. "I'm optimistic that we'll be able to do something, one way or another."
Energy conservation was an "early passion" for Robinson, who also worked in human services and had a firsthand look at Philadelphia's burgeoning homelessness problem. "To use a medical analogy," she says, "I didn't want to be in the emergency room; I wanted to be on the prevention side." Now executive director of the Energy Coordinating Agency, a position she has held for more than 25 years, she leads the agency in an ever-broadening mission that includes weatherizing 4,000 homes a year and repairing or replacing an additional 4,000 heating systems as a means of reducing energy-consumption costs for mostly lower-income families. ECA is also helping to create jobs; the agency has opened the John S. and James J. Knight Green Job Training Center, which educated nearly 1,000 people last year—everyone from high-school dropouts to Ph.D.s—about energy-efficient technologies such as solar-panel systems and rainwater harvesting.
Shaw, president of Martin Shaw LLC, Landscape Design & Construction is a landscape designer and writer with a degree in ornamental horticulture and more than a decade of experience creating outdoor living spaces in New York, New Jersey and Pennsylvania. "Women have a particular talent for decorating and design," she says. "We understand how a family will use a space and know what features are important to an outdoor room." An active member of the Central Bucks Chamber of Commerce, Sharon serves as chairperson of the Bucks Beautiful Garden Fair Committee, which co-ordinates the organization's largest fundraiser. Sharon has also been active in establishing volunteer-run community gardens, which donate produce to area soup kitchens and food pantries. "True success," she says, "is having the ability to help others."
Snyder, who received her law degree from Benjamin N. Cardozo School of Law in New York City, has been practicing law for more than 21 years. In that time she has become a respected leader in the area of family law. "The good thing about a 21-year career is that you know the law and you know the situations, but you're still learning to deal with new situations every day," says Snyder, a partner in Zlock & Snyder P.C., which has offices in Doylestown and Langhorne. "Your role as an attorney is to help people get out of complex situations. I enjoy the problem solving, and I always have the same goal: to help people." Although she handles numerous family-related cases of all types, she says the adoption cases stand out most because they tend to "solve a happier situation." In addition to her career, she is most proud of her family, including her 6-year-old daughter.
Originally from Utah and having studied interior design at Brigham Young University, Taylor has gained a reputation as one of the leading interior designers in all of southeast Pennsylvania. Early into her career she built a base of interior-design clients as part of a consulting business and retained them as she and her husband steadily moved eastward. In 1984 the Taylors settled in southeast Pennsylvania, and she opened a small interior design shop in Lower Makefield. Fast forward to 2010: Taylor's business has expanded into an upscale interior-design firm, with headquarters and an accompanying retail store—Black-eyed Susan—occupying 10,000 square feet as part of The Factorie at Holicong, along Bucks County's central design corridor. "In spite of the economy we continue to grow," says Taylor, who does most of her business locally but also travels to complete jobs in other states. "Our service is complete luxury; there is nothing you have to have in my store, yet we have been able to move ahead."
In her fourth-grade yearbook, Inna Vinnikov wrote that she wanted to be a dentist. Today, with a thriving dentistry practice in Doylestown called Ardent Smile, she has achieved her childhood dream. "I truly enjoy helping people—making their smiles nicer, improving their self-esteem and confidence, getting them out of pain, etc.," she says. "As a professional woman, I always wanted to be independent, and dentistry offers that in many ways: building your own hours, being your own boss, creating your own treatment plans, etc." The freedom and flexible hours also enabled her to pursue a different kind of dream: becoming a wife and mother. Juggling a business and a family hasn't always been easy, but she credits her family, staff and business partner for helping her achieve a healthy balance between work and life. "When one comes to work, loving his craft—it's much easier to get through tough situations," she says. "I love working with people, and building relationships and trust. When you make that one patient happy, the rewards are unbelievable."
Witchell came to the United States from her native Ukraine at the age of 19. She became partner in her first nail salon at 25 and steadily built her industry expertise. It has been 15 years since she and her husband/business partner opened Newtown-based David J. Witchell, which is a "very different" 14,000-square-foot salon, spa and clothing boutique. Her staff has grown from eight employees to more than 100 to support a growing clientele and a feverish seven-day-a-week work schedule. "We wanted to create an environment [for employees] with stability and benefits, just like any other business," she says. "We're very much like a family here." Witchell works an estimated 80 hours per week, interacting with clients, handling behind-the-scenes duties and finding ways to boost profits in a challenging economy. "I'm always crunching the numbers," she says, "and in the past two years we've actually been more profitable because we're constantly changing the way we do things." In the mix for 2011, according to Witchell, is the potential for further expansion.
Suburban Life received hundreds of nominations for the region's top "Superwomen" through our website, SuburbanLifeMagazine.com. In addition to the women highlighted, other top vote-getters included:
Jennifer Artur
A Beautiful Life Brands, Lambertville, N.J.
Linda Bidlo
Shop 65, Doylestown
E. Marie Bothe
WAI Inc., Royersford
Maritza Brint
Salon 39, Doylestown
Lisa Crenshaw
422 Church/Victory Christian Fellowship, Audubon
Cathy Fishman
CMF Small Business Accounting, Newtown
Jamie Graff-Neal
Piero's Restaurant, Huntingdon Valley
Dr. Jennifer Grozalis
Synergy Rehabilitation & Chiropractic, Newtown
Mary Anne Hawrylak
Kingstree Group Inc., Wayne
Karla Narvaez Hurley
Global Bilingual Solutions, Fort Washington
Lisa G. Kaminsky
University City Housing, Philadelphia
Steph Kovacs
Global Green Property Services, Ardmore
Margaret Kuo
Margaret Kuo's, Wayne
Rishona Myers
RM Creative Events, Abington
Betsy Ostroff
Harmelin Media, Bala Cynwyd
Linda L. Piff Esq.
Jersey Shore Collaborative Law Group, Wall, N.J.
Dee Rogevich
Chester County Restaurant Association, Thorndale
Kathy Rosso-Gana
Motivational Educational Training Co. Inc./New Hope Academy, Yardley
Gina Rubel
Furia Rubel Communications, Doylestown
Susan Sandor
Strenk Sandor Advertising, New Hope
Donna Sandoz
Primadonna Boutique, Marlton, N.J.
Debbie Schaeffer
Mrs. G TV and Appliances, Lawrenceville, N.J.
Karen Stark
The Frame Game, Newtown/Yardley
Margaret Wenke
Connor, Weber & Oberlies, Paoli