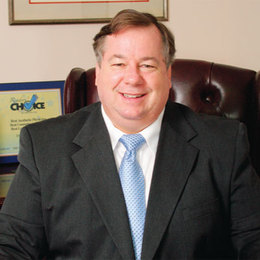 The Changing Face of Cosmetic Procedures
The Institute for Laser and Aesthetic Medicine
In today's image-oriented society, there is a desire to always look and feel the very best for your age. While looking your best today could involve different levels of invasiveness and risk, most people obtaining rejuvenating procedures choose treatments that are non-invasive, non-surgical, low risk and require minimal downtime.
Historically, these were noted as "cosmetic" procedures, signifying some surgical aspect to the procedure, such as being performed by a surgeon. Today, the grammatically correct word to signify these beautifying or other rejuvenating procedures is "aesthetic," which connotes non-surgical procedures that are performed by both aesthetic physicians and non-physicians.
The paradigm shift has occurred. If you asked someone 15 years ago what was available to significantly rejuvenate one's face, your answer would be surgical (cut and pull) and deep phenol peel. Today if you asked the same question, you receive a variety of answers, mostly non-surgical, including the most popular—laser resurfacing and skin tightening. Other treatments would involve other light sources, medical microdermabrasion, chemicals peels and injectables such as dermal fillers and Botox.
New vs. Old Mindset

Before the advent of laser technology and current aesthetic treatments, most people had to resort to an invasive surgical procedure such as a facelift or lid tuck to obtain improvement. These results were "quick fixes" and not natural, offering varying levels of risk and irreversibility. We've all seen results of this type of rejuvenation strategy.
Today, the idea is to perform little or no invasiveness to achieve a more natural result and to perform these procedures intermittently as needed to keep pace with the patients' aging process.

Dr. Glenn DeBias, founder and medical director of The Institute for Laser and Aesthetic Medicine in Doylestown, says: "Rather than attempt to make someone look 20 years younger than they are with unattainable results, the goal today is to help someone look refreshed for their age, giving them their best natural look. Then if you could continue to treat them and intervene as often as requested by the patient, you can keep them looking their best safe and natural despite the fact they have to age."
The Institute has the most comprehensive collection of skin tightening and resurfacing devices in the Delaware Valley. "The most popular and longest studied of these devices is the CO2 laser, which today is used in a fractional technique," says Dr. DeBias.

DeBias owns five fractional CO2 lasers, which are used at his facilities. He has received international acclaim for developing the first fractional CO2 procedure in the world. He has performed more than 6,000 of these procedures over the past five years and is considered the expert and most experienced physician performing fractional CO2.
"Fractional equals forgiving," he says. "Before fractional technology, it was not uncommon for overzealous or poorly skilled and inexperienced physicians to overheat the skin causing scarring or loss of skin pigment. Active FX is our most popular fractional procedure involving a 12 minute in-office procedure with four days of redness afterwards.

The results are nothing less than spectacular with extremely high patient satisfaction. Most patients are so satisfied that they wind up coming back once or twice a year to repeat the procedure as a maintenance strategy." The procedure has been dubbed by DeBias' patients as the "proverbial fountain of youth."
Other popular fractional devices at The Institute include the Titan, the Affirm and the Starlux 1450 and 1540 wavelength lasers. The Titan is a no-downtime infrared flashlamp that takes approximately 30 minutes to perform and stimulates collagen production for four to six months. The Starlux and Affirm lasers are also non-ablative and offer a similar collagen building matrix that refreshes your look.
How to Choose the Right Aesthetic Physician

In order to accurately credential or qualify a potential treating aesthetic physician, you need to ask the right questions. How many of these procedures have they done? How long have they been doing them? How many do they do in an average week? Do they train other physicians on this type of procedure? There is no board certification that is AMA or AOA recognized in this subspecialized area of medicine.

"The doctors who consistently obtain the best results are most likely the ones that have the most experience and best technology," says DeBias. "There is also a level of skill and art to round out the equation for optimal results."
The Institute owns more than 45 lasers and light sources and has performed over 120,000 procedures to date. Most procedures performed at The Institute incorporate the use of at least one of these devices to perform hair removal, pigmented legions or vascular vein removal, tattoo removal, skin tightening/resurfacing as well as rosacea, acne, vitiligo and psoriasis treatments.

Another popular procedure is SmartLipo—involving a laser fiber to liquefy problematic pockets of fat, which are subsequently removed via aspiration. The skin is also tightened by the laser as the fat is being melted. Other non-laser aesthetic procedures include microdermabrasion, chemical peels, dermal fillers, Botox injections, permanent makeup and therapeutic facials.
Exceptional Growth for The Institute

The Institute has continued to experience phenomenal growth over the past 11 years as evidenced by the opening of a second facility in the Lehigh Valley five years ago and the opening of a third office in King of Prussia in November 2008. They have a very high retention of existing patients who are satisfied and return to the office. The King of Prussia office is growing exceptionally well despite the current economic conditions in the country.
"We offer patients a highly skilled and experienced staff utilizing the best technology available to achieve optimal results at a fair price," says DeBias. Most patients are very satisfied as indicated by their repeat treatment and maintenance, as well as their referral of friends and family to the facilities. "Most of our new patients have either had treatment at other facilities and have not been happy for one reason or another with their previous treatment," DeBias adds. "Some new patients are brand new to the procedures and some have been satisfied at the facilities but are trying us out to see if better results are available."
The Institute for Laser and Aesthetic Medicine is located at 110 Hyde Park in Doylestown; 1030 Continental Drive in King of Prussia; and 1655 Valley Center Parkway in Bethlehem. For office hours, to schedule an appointment or for more information, visit ILAMed.com or call 1-(866)-48-LASER.
Jeanne Criblear is a freelance writer from Doylestown.