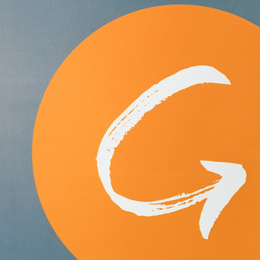 Small Change, Big Impact
Through the advisory team at Girard, a Univest Wealth Division, investors learn to make minor adjustments that can yield significant results for the future.
Kevin B. Norris learned some important lessons from his mother. As a young boy, he was fascinated to watch her make a pot of coffee, and then remove the filter, rinse it, and dry it out, intent on re-using it. She applied the same principle to paper towels—waste not, want not.
While Norris didn't adopt these specific habits in his own adult life, he fully understood the example his Depression-era mother meant to set: Small sacrifices can add up to big results down the road.
Today, Norris is the president of Girard, a Univest Wealth Division that provides wealth solutions, investment planning, and advice for clients throughout the Greater Philadelphia Area. In this role, Norris leads a full-service wealth-advisory firm of investment professionals who are driven by a sense of higher purpose: to provide solutions that can help clients achieve their investment and planning goals, no matter what those goals may be.
"We're a registered investment advisor with a lot of talent and capabilities, with the backing of one of the most trusted financial institutions in the Philadelphia area," Norris says, referring to Souderton-based Univest Financial Corp. "Our goal is to deliver products and services—solutions is a better word—to clients in any way they want to receive them, so they can accomplish the things in life that are most important to them."
When Univest unveiled Girard earlier this month, the company completed a transformation of its wealth division, as well as an ambitious rebranding project rooted in the storied history of banking in Philadelphia. The name Girard comes from Girard Partners Ltd., a company that formed in 1995 and drew its inspiration from Stephen Girard, a prominent Philadelphia merchant and philanthropist who founded Girard Bank in the early 1800s.
After several years of steady growth, Girard Partners gained the attention of Univest Financial and its wholly owned subsidiary, Univest Bank and Trust Co. In December of 2013, Univest Financial purchased Girard and its $500 million in assets under management. The name and brand may have evolved over the years, but Norris says the core values remain firmly in place.
"We focus on what our clients value, not on what they are worth," Norris says. "We like to say that we have wealth solutions to get our clients from diapers to diplomas. That's another way of saying we have customized solutions for whatever our clients' goals or financial needs might be. Whether it's financing a car, planning a family, funding a child's education, or plotting out retirement, each strategy is as unique as each client's needs."
Looking Toward the Future
Regardless of a client's situation, Norris suggests the act of creating simple, actionable, and achievable goals can increase the probability of success with one's financial plan. To illustrate his point, he offers four ways in which individuals can become more fiscally sound as a way to fund a stress-free retirement or otherwise support one's long-term financial goals.
* Establish a budget built around goals. "Managing day-to-day finances more closely can help you save money and squeeze a penny as much as you can," Norris says. "By understanding where you're spending money in each category of your life—entertainment, household expenses, luxury items—you can then see where you can trim or even eliminate entirely. It doesn't have to be an overly complicated exercise; you can learn a lot about yourself and your spending habits with a simple software program like Quicken."
* Downsize where possible. For investors who are on the cusp of retirement, downsizing to a smaller home may serve as a source of funds for future investing. This, in turn, can help to reduce monthly expenses for things such as utilities and maintenance.
Downsizing applies to much more than where one calls home. For example, Norris recently changed cable providers and adopted a less extravagant package; he ended up saving approximately $100 a month. Likewise, parting ways with a landline generated an additional $30 per by month in savings. He suggests shopping for insurance plans may be another way to prune expenses. While most individuals choose the insurance plan provided by an employer, he says better options that provide comparable coverage at a lower price may be attainable.
"Almost anybody can find another $25 to $50 per month," he says. "That's money that can be invested according to your tolerance for risk. You can't invest short-term money for the long term, but if you have 'found' money, I always advise people to think for the future. It's a common saying but it rings true: 'It's not about timing the market; it's about the time in the market.' In other words, you have to keep the money working for you."
* Look for opportunities to pay off debt. Consolidating home mortgages, home-equity lines of credit, and credit card bills into a single, lower-interest payment can help pay off debt in a quicker fashion. By doing so, Norris says, investors can free up more funds for investment purposes—and have a significant effect on their financial plans as a result.
* Get informed advice. By working with an investment advisor from a registered investment advisor, an investor can benefit from a customized financial plan designed to bring goals within reach. While some people may think financial planning is reserved solely for the wealthy, Norris suggests individuals of all means would benefit from a well-informed, carefully architected financial plan.
"There is a cost involved, but a good financial planner can show you ways to overcome the fee and essentially pay for the cost of the financial plan," he says. "I like to say that financial planning is not about showing you how to get to the finish line; it's about showing you how to make small changes that can help you get to the finish line."
No matter where someone might be in his or her life, Norris says it's essential to understand that, much like flying a plane, making minor "course corrections" in one's financial plan can help an individual arrive at a completely different, and more desirable, destination. In other words, taking small and manageable actions now can yield significant results years into the future.
For more information on Girard, a Univest Wealth Division, visit MeetGirard.com.

Photograph by Jody Robinson