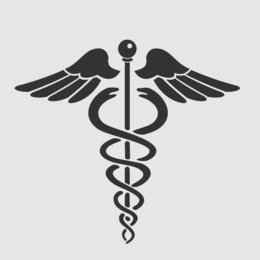 Brighter Days
Game-changing medical advances increase the potential for a quicker, gentler recovery from cancer.
In the world of Eric M. Horwitz, M.D., FABS, FASTRO, the age of "what if" has turned into the age of "what next?"
"I was the youngest attending physician here [in the late 1990s], and we had this technology then, but we were all saying, 'Imagine what we'll be able to do sometime in the future,'" says Dr. Horwitz, professor and chair of the radiation oncology department at Fox Chase Cancer Center. "The future is present. It's here now."
Dr. Horwitz focuses his practice largely on using targeted radiation to treat cancers of the bladder and prostate. In nearly every aspect of radiation oncology, he feels as though he's living in a different world compared to when he first started practicing. Patients have experienced a number of measurable benefits as a result.
"We can target the cancer better, and we can also deliver bigger doses of radiation to kill the cancer," he says. "It's always a work in progress, because we never say we can cure everything. We do have much better clinical results, safely giving higher doses of radiation to give the patient a better chance of being cured. There are also far fewer side effects because we know where the radiation is going. It's not magic, but it has helped people feel dramatically better."
Physicians now use computed tomography (CT) and positron emission tomography (PET) to assist in pre-procedural planning. These scans offer a clearer picture of a cancer's size and position, and also help physicians see if the disease has spread. From there, physicians can create a 3D model of the targeted area prior to treatment, enabling the team to deliver radiation with pinpoint precision.
The Philadelphia area has one of the country's most robust medical communities, featuring health systems that have contributed to significant advances in radiation oncology and other aspects of cancer care. In addition to Fox Chase Cancer Center, notable health centers include Abramson Cancer Center of Penn Medicine, Cancer Treatment Centers of America, Capital Health Cancer Center, the Charles A. and Betty Bott Cancer Center at Holy Redeemer Hospital, Doylestown Health's Cancer Institute, Einstein Healthcare Network, Main Line Health Cancer Centers, the Sidney Kimmel Cancer Center at Abington – Jefferson Health Asplundh Cancer Pavilion, and St. Mary Medical Center, among others. Each of these centers has earned a reputation for providing comprehensive and compassionate care in treating cancers of every sort.
'A Genuine Choice'
Dr. Horwitz is an advocate of hypofractionated radiation therapy, or hypofractionation, an advanced form of treatment that delivers a significantly higher dose of radiation with each session. Due to the size of the dose and the precise delivery, patients can complete their course of radiation therapy much more quickly. Fox Chase has pioneered hypofractionation as a safe and effective therapy for treating breast, lung, and prostate cancers, and the therapy has since shown promise in treating cancer elsewhere in the body.
Extreme hypofractionation, also known as stereotactic body radiation therapy (SBRT), delivers even higher doses of targeted radiation. Dr. Horwitz suggests SBRT has the potential to further reduce a patient's treatment time—as little as five treatments or fewer—offering the potential to return to normal life more quickly, with few short-term side effects.
Such advancements are part of a deeper understanding of cancer and how it works within the body. As a result, physicians can now personalize treatment based on a cancer's specific biology and its expected behavior. In many cases, this has meant a greater ability to preserve patients' organs.
"Going back decades and decades, surgery was the only way to cure cancer," Dr. Horwitz says. "Now we can treat it without removing the affected body part. With certain cancers, there's a genuine choice that didn't exist before. Bladder cancer is a good example."
Going forward, Dr. Horwitz believes advances such as hypofractionation and SBRT will become much more commonplace, in part because of the flexibility it lends to a patient's care. The advent of COVID-19 has fueled interest in any treatment that can reduce the amount of time patients spend in healthcare settings.
"We can give really sophisticated treatment here, and most people feel fine and their lives are not interrupted," he says. "Life doesn't have to be on hold. … For many people, being treated for cancer is a low point in their life, and it's nice to help them put it behind them. Even if you can't cure them, you can still help them."
Dog Days
Pet therapy makes life easier for CHOP patients, families, and staff.
Charles M. Schulz, the legendary illustrator who penned the Charlie Brown comics, was onto something with his book, Happiness Is a Warm Puppy. Just ask Lisa Serad, program coordinator for the Gerald B. Schreiber Pet Therapy Program at Children's Hospital of Philadelphia (CHOP).
CHOP
recently welcomed Dilly, a two-year-old yellow Labrador retriever, who serves as the hospital's first full-time trained facility dog. Dilly, who was trained by Susquehanna Service Dogs, helps ease anxiety and reduce stress for patients and their families who have come to the hospital for medical treatment. The dog can also lend a paw in other aspects of patient care, such as physical, occupational, and speech therapy.
"For families who love dogs, it's huge," says Serad. "If I knock on the door of a patient's room and ask if they like dogs, patients just light up. … Patients don't like to get certain things done, like blood drawn or medication put into an IV line. With the dog there as a distraction, it goes seamlessly. It's the same with occupational and behavioral therapy; if we can't get a kiddo out of bed, having the dog there encourages them to get out of bed. It's a huge help for families."
Dilly sometimes has the company other volunteer therapy dogs, including Tarot, Serad's 100-pound Rhodesian ridgeback, who started working at CHOP nearly four years ago. Serad adds that the program works closely with CHOP's infection prevention team as a means of protecting patients. All therapy dogs are groomed meticulously, and anyone who pets a dog must practice strict hand hygiene. Also, therapy dogs do not venture into some of the more delicate units of the hospital, such as oncology, the neonatal intensive care unit, and the cardiology ICU.
"Even taking a dog to the doorway [of a patient's room] and having it do a few silly tricks can be a big help," Serad says. "We did that not too long ago for a patient who was having a tough time, and the doctor [who had been in the room] tracked me down a day or two later and told me how much of a difference it made. It lightened the mood and made the exam go forward, so it makes things easier on our staff, too."
At the moment, CHOP funds the pet therapy program through the Dunkin' Joy in Childhood Foundation and the Hope in the Air Foundation. The program's future growth will depend largely on additional funding.
"I hope Dilly is the first of many," Serad says. "I would love to have five or 10 dogs here. I'm already pushing my manager for a second dog. … We're just at the main hospital right now. I would love to have a dog [at CHOP facilities] in King of Prussia and Voorhees. The possibility for growth is exponential."
Cannabis vs. Cancer
Having brought medical marijuana to the masses, TerraVida CEO bets on a miracle of her own.
Medical cannabis has been proven to cure a lot of ills. It may even have the potential to save a life. Chris Visco is betting on it.
Visco witnesses the healing power of cannabis every day. As CEO of TerraVida Holistic Centers, which has dispensaries in Abington, Malvern, and Sellersville, she has seen cannabis ameliorate a variety of conditions in patients: reducing or eliminating the use of opioids; finding resolution to crippling anxiety and PTSD; treating seizures associated with epilepsy and other neurological conditions; and mitigating the pain of cancer treatments, among many others.
Put another way, Visco has seen one miracle after another—and she's hoping for yet another following her breast-cancer diagnosis earlier this year.
The initial diagnosis came back as stage two, meaning the cancer could be cured with proper treatment. Heartened by the successes she had seen with other people battling the disease, and guided by promising studies on the matter, Visco chose the holistic path. She decided to treat only with cannabis—particularly tetrahydrocannabinol, also known as THC.
The results: The tumor withered by 20 percent in six weeks. "To me," she says, "it felt like I could physically feel the tumor shrinking."
She subsequently made some adjustments to her therapy, including agreeing to take the estrogen-modulating drug tamoxifen in advance of a potential surgery to remove the tumor. The cancer has since spread to the lymph nodes, which she attributes to the drug. As of late October, she was preparing to meet with "an oncologist who understands cannabis."
Visco remains optimistic despite the setback.
"I've seen people with stage-four cancer go into complete remission [because of cannabis]," she says. "It's important that if I preach all day about holistic medicine, I should lead by example."
Published (and copyrighted) in Suburban Life magazine, November 2020.