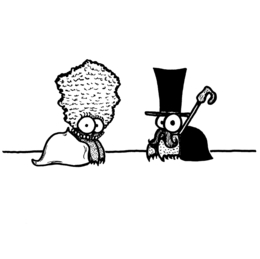 Pinch Hit
"Never Underestimate a Hermit Crab," a new book from a local author, encourages children to aspire and explore
Daniel Sean Kaye has a particular fondness for superheroes—Batman, Superman, Spider-Man, etc.—so it's quite fitting that he has something akin to an alter ego. By day, he works full time as director of life enrichment at Rydal Park Continuing Care Retirement Community in Montgomery County. By night, he hangs up his shirt and tie to become someone else: Daniel Sean Kaye, Author of Children's Books.

This month his first book, "Never Underestimate a Hermit Crab," is officially released through Horsham-based Silver Dragon Books (www.silverdragonbooks.com), which issued a limited-edition hardcover version last year. With a humorous and altogether positive tone, Kaye's book explores the unseen lives of hermit crabs, which can become politicians, style mavens and even astronauts, if they set their minds to it. His inspiration came from "an innocent little hermit crab my wife brought home from a trip many, many years ago," he says. The same crab also provided fodder for a comic strip, "MILO K., hermit crab," which ran for 10 years in 14 weekly community newspapers.

As the father of a young son, Kaye wrote "Never Underestimate a Hermit Crab" to encourage children to aspire and explore. He has kept busy promoting his message at local speaking and book-signing events, including the American Library Association Conference in Philadelphia, "Author Day" at Overlook Elementary School in Abington and an engagement at Holy Rosary Regional Catholic School in Plymouth Meeting. Upcoming events include a March 28 fundraiser for Congregation Kol Ami in Elkins Park, followed by an April 9 visit to the synagogue to meet with children.

Kaye has long been a storyteller. In fact, he spent much of his career writing for newspapers and magazines, including Suburban Life and Philadelphia Life. For his encore to "Never Underestimate a Hermit Crab," Kaye is mulling several other projects: a sequel to the hermit crab book; a separate book about an anxiety-ridden lizard called "Barry Ripplethorn Needs Your Help"; and a chapter book about a teenage girl and her younger brother.